Monteverde, Costa Rica – I posted this photo on Facebook and my friend commented about my uncanny ability to find a kiddie train anywhere in the world. That, I responded, is my secret to successful travel with toddlers.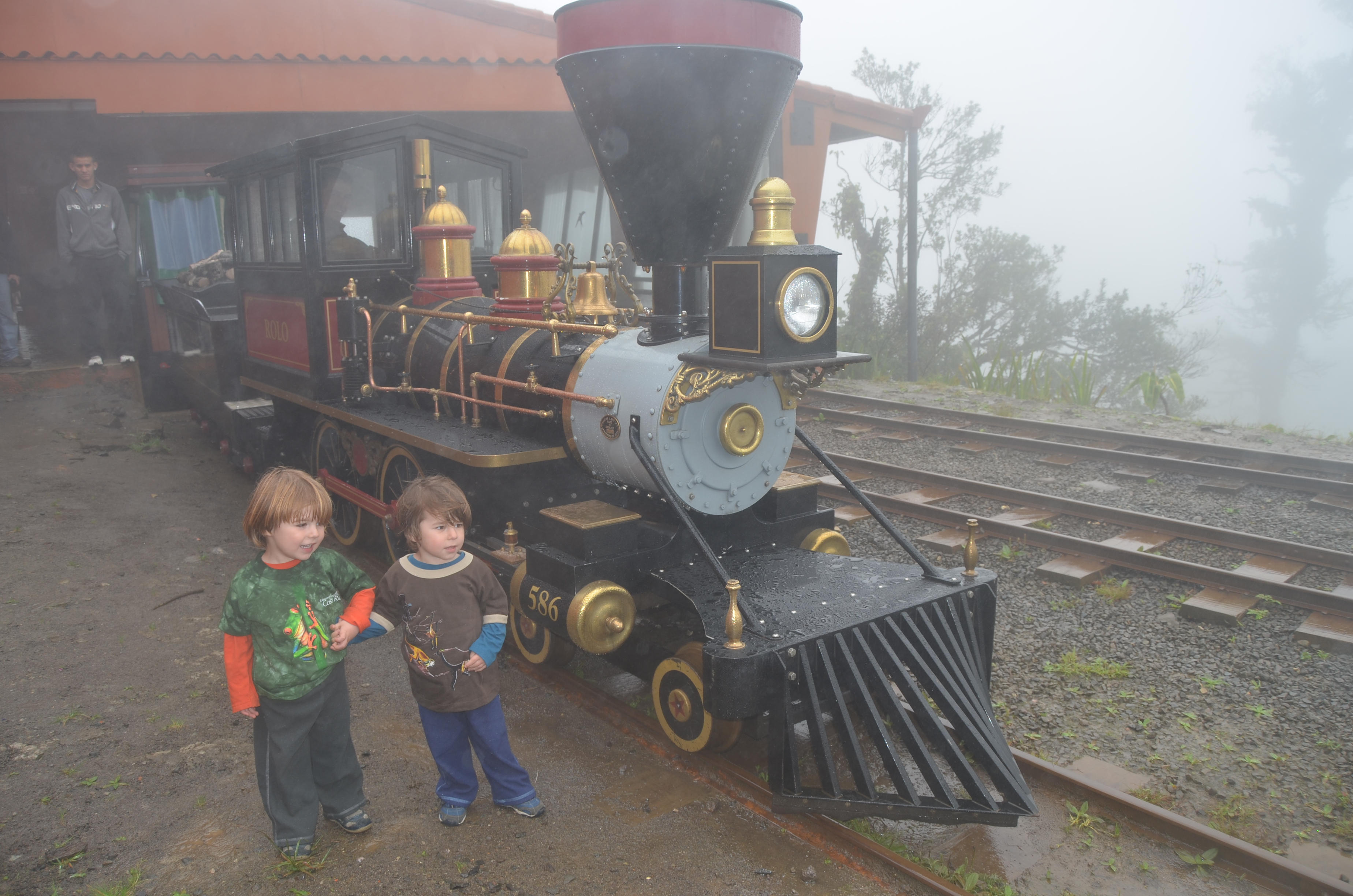 This one is technically the
Monteverde Cloud Forest Train
, but we called it the Christmas Train. It's a 30-minute ride on a narrow-gauge rail, around the mountain and through the cloud forest. The scenery was not as stunning as it probably is when it's not raining; indeed there is supposed to be a lookout with a vista of Arenal Volcano, but it was shrouded in fog and mist.
But the twins were nonetheless thoroughly entertained. It didn't hurt that this morning they watched the Frosty the Snowman holiday special, in which Frosty rides a train to the North Pole so he won't melt. The cloud forest is a long way from the North Pole, but still…
We learned that the Monteverde Cloud Forest Train was built rather recently to cater to cruise ship travelers, many of whom are older and are not able to hike on muddy trails, traipse across hanging bridges or cruise along zip-lines. But they still want to experience the cloud forest. It's not the first time that I have noticed that cruise ship passengers and children have some of the same needs.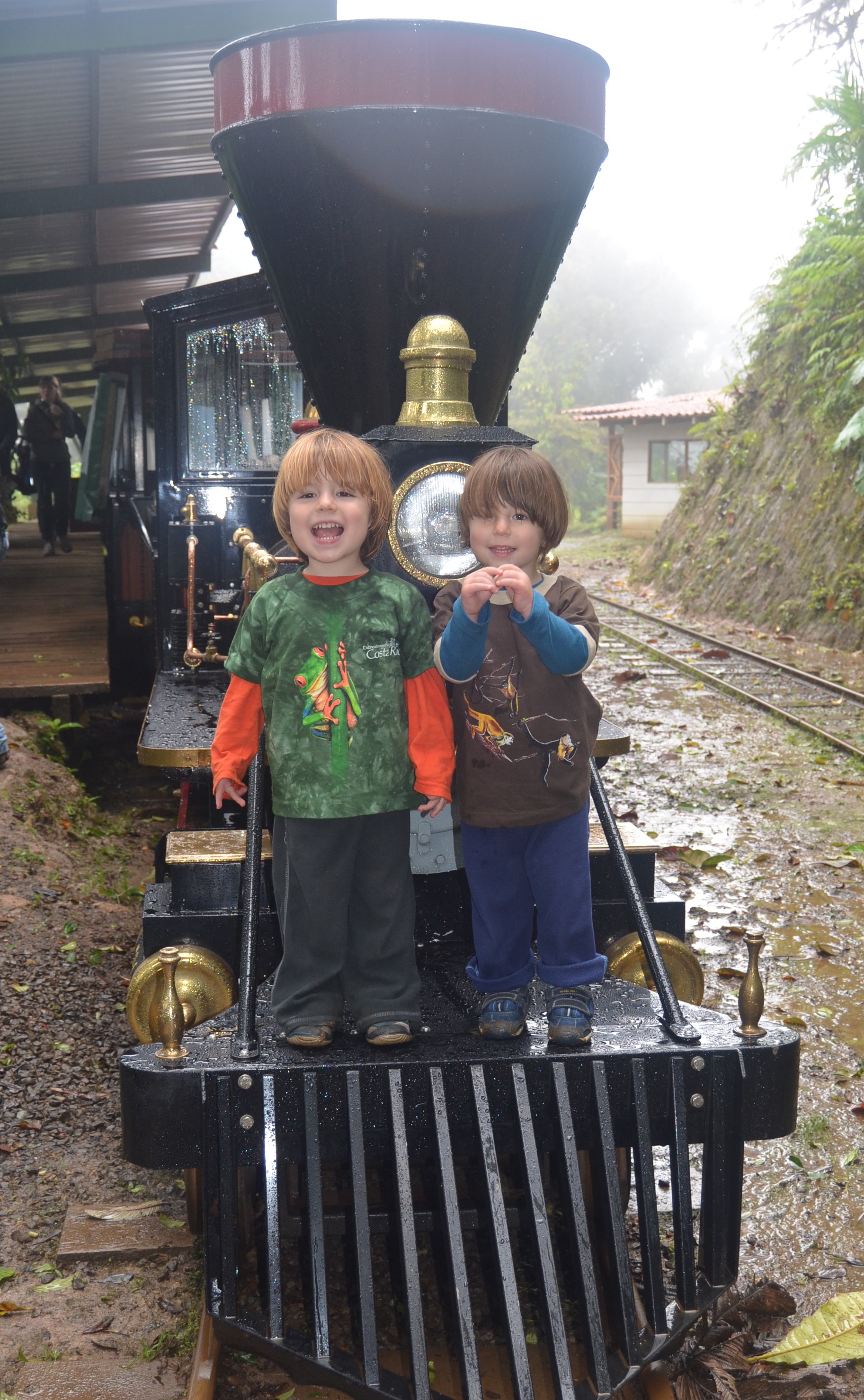 In any case, the twins got to experience the cloud forest in all of its misty magical beauty, from the comfort of a replica vintage steam loco. All aboard and Merry Christmas!