Monteverde, Costa Rica – The twins got this book for Christmas.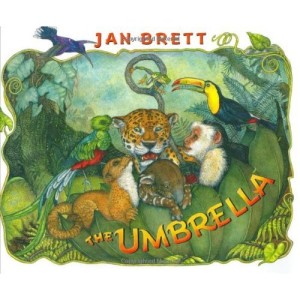 It's the story of a boy named Carlos who goes into the cloud forest in hopes of finding animals and birds. When he doesn't see anybody, he leaves his umbrella on the ground and climbs to the top of a fig tree to look around. He still doesn't see anything; but his umbrella attracts a tree frog, a toucan, a kinkajou, a quetzal, a baby tapir, a monkey, a jaguar and finally a hummingbird, seeking shelter from the rain. Carlos misses the whole thing.
Today, we reenacted this story. Twins, Daddio and I played the part of Carlos, by taking a hike in the cloud forest and not seeing any wildlife. We explored the canopy, not by climbing trees, but by navigating a series of hanging bridges. And we reassured the twins that all of those animals were hiding in the leaves and mist, spying on us, even though we could not see them.
Adventurous grandparents had their hearts set on going zip-lining on a canopy tour, so we joined them at
Selvatura Park
. Based on our successful hiking outing the other day, Daddio and I decided to take the twins to the Tree Tops Walkway, a 3km route connecting 13 bridges through the canopy. I don't think we intended to do the whole thing. But by the time we thought to turn around, we were already halfway done; so we forged ahead.
They definitely got tired; but overall, the twins did a pretty good job. They even agreed to wear rain ponchos, which was nothing short of a miracle.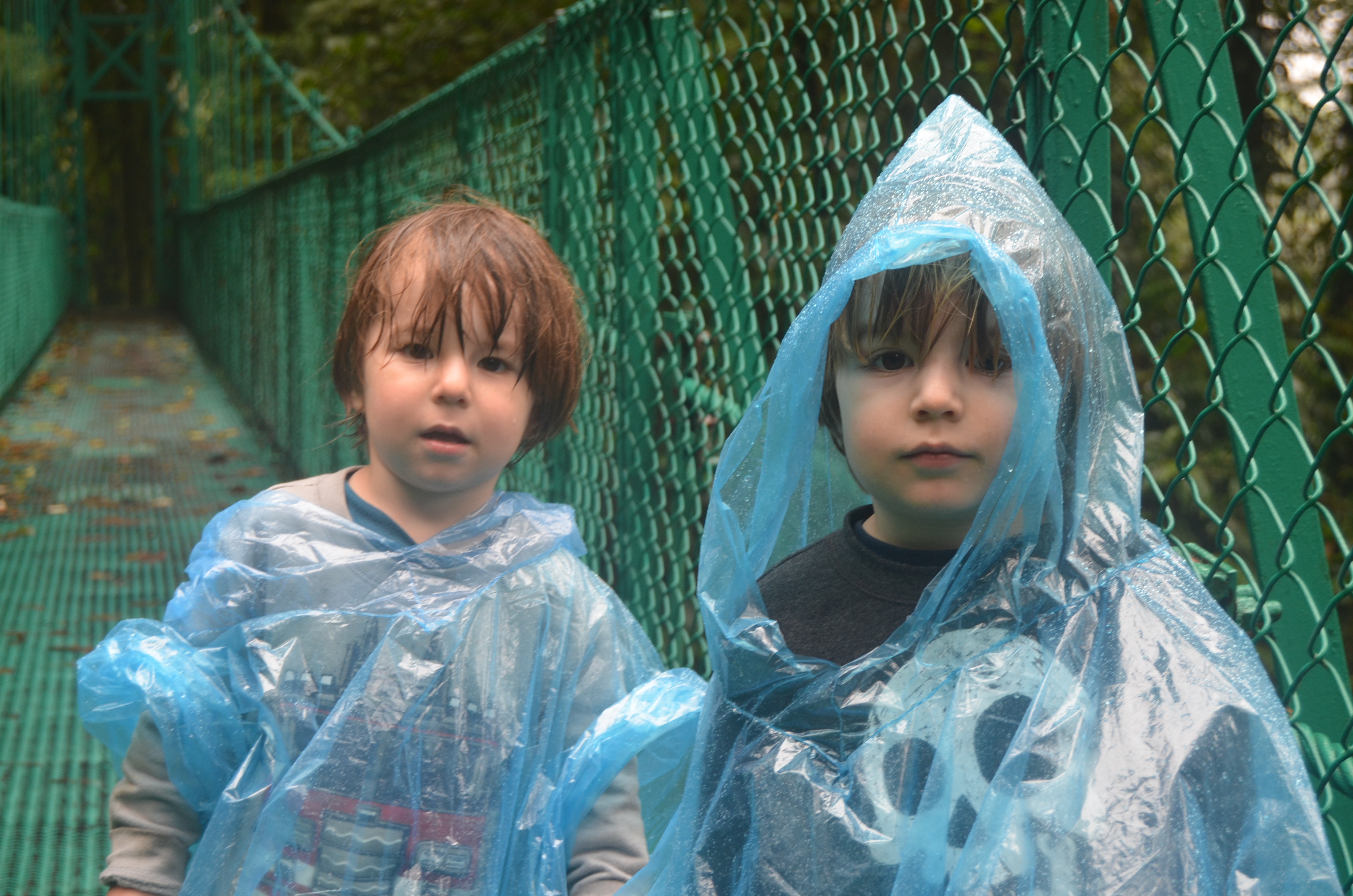 They loved running and jumping on the bridges (which of course is prohibited). Even looking at the trees and river far below proved to be pretty intriguing. Acting out The Umbrella and pretending to be Carlos went a long way.
The highlight was watching the folks on the canopy tour as they emerged from the clouds and flew across the sky. Both twins decided that they wanted to go zip-lining. I promised that they could do it the next time we come to Costa Rica (which may come back to haunt me).