Arenal Volcano National Park, Costa Rica – The grandparents and the twins went on an adventure today, completing a 2km hike from from
Arenal Observatory Lodge
to a refreshing 20-foot waterfall. The boys walked almost the whole way, until it became very steep at the end. Along the way, they saw horses, birds and cutter ants. Marinita the blue morpho butterfly was there to meet the weary travelers when we stopped for a PBJ break near the end.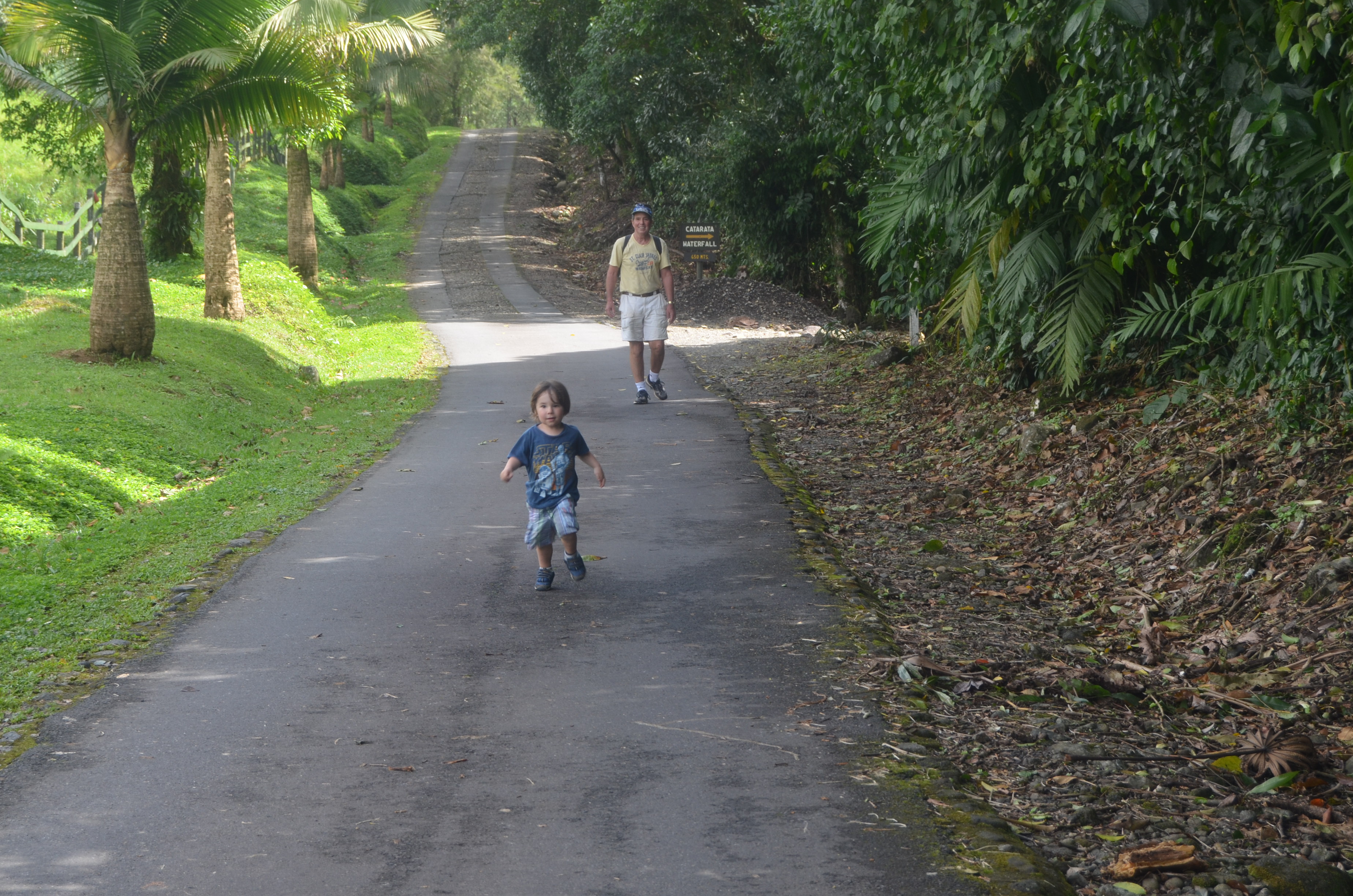 The waterfall was a pretty rewarding destination. The only disappointment was that the twins wanted to go swimming, which I had promised them, but it seemed way too dangerous. (In reality, they would have been petrified to go in the water anywhere near that waterfall; but they really believed that they wanted to do it, especially after they were told it wasn't possible.)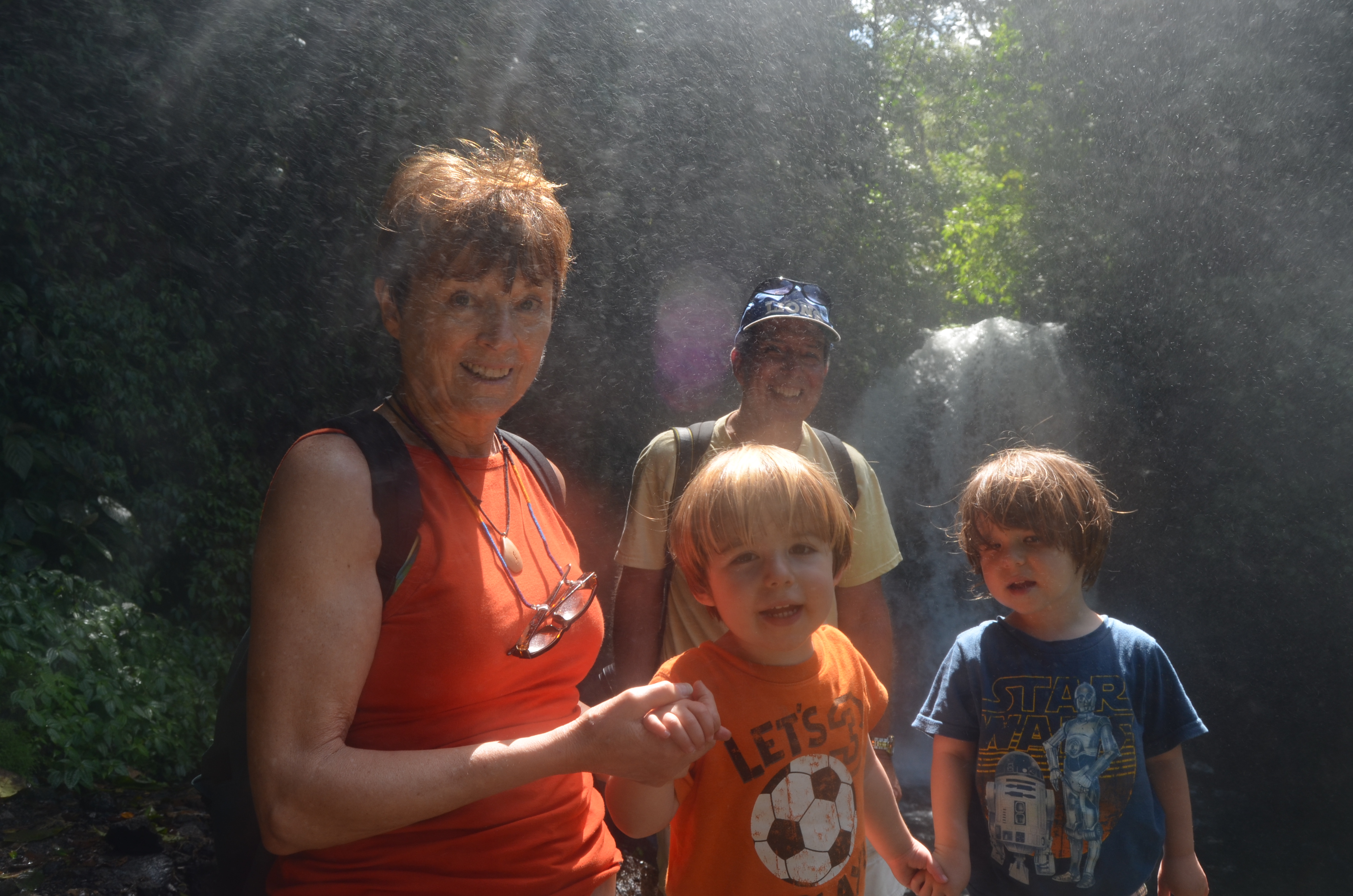 This afternoon, Daddio and I are heading off sin familia for an overnight and bird outing at Cano Negro National Park. Adios!