Cañas, Guanacaste, Costa Rica – Travel days are always stressful, but everybody held it together. We had a long drive today, but we also had the pleasure of stopping at Tres Hermanas BBQ, a roadside restaurant that is unmissable for its giant bull out front.
When I say "unmissable", I don't mean that you shouldn't miss it because it's so great. I mean that you couldn't possibly miss it because it is a GIANT bull. Unfortunately I didn't get a photo, but I found this on their website.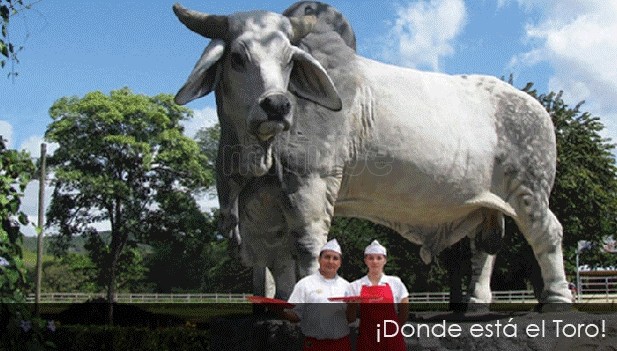 Now that we are out of the mountains, it is sizzling hot. We chose Tres Hermanas as the stopping point because it has a playground and a few other kiddie diversions. But the twins were relegated to the tiny shaded corner of the playground as it was way too hot to be in the sun. They didn't seem to mind, though. They were just happy to be out of the car; sand to dig in and toys to play with were a major bonus.
I think the other members of my party were disappointed with the food, but I was not. That's because I ordered one of the house specials, the Tres Hermanas special sandwich with house-made sausage and tender barbecued lechon, or suckling pig. The burgers and chili and other lunch-type items did not really get the job done; but the pig did.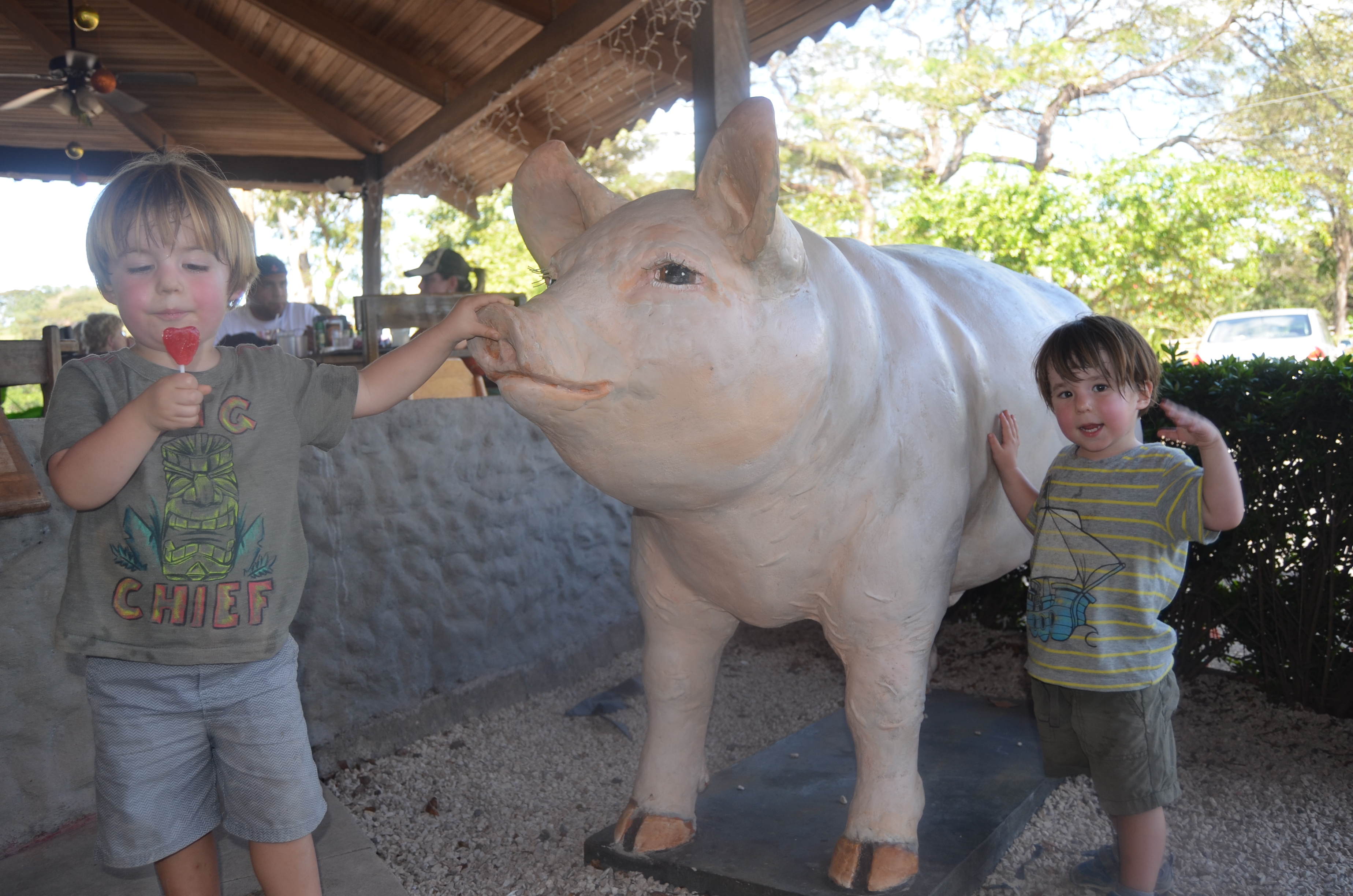 The children's menu featured mac `n' cheese and that seemed to get the job done too. As did the delicious mango smoothies that we shared. (The lollipop that you see in this photo is not from the restaurant, but rather is an integral part of our anti-meltdown strategy for long car rides.)
By the way, if you're not convinced that Tres Hermanas is a great pit stop for your family, let me add that it has the loveliest, most spacious restrooms in all of Costa Rica, complete with fresh-cut flowers, aromatic soap and water-saving dual-flush toilets. A separate family restroom even has a changing station – a rarity.