Lincoln, Massachusetts – Spring! I finally feel it. The sun is shining and warm; the crocuses are in full bloom; and adorable baby animals are greeting the world for the first time. This last occurrence is something I am aware of, but as a city girl I have not really had occasion to witness it first-hand. (And the twins also had not seen an animal birth in their first two springs on the planet.)
In the spirit of the season, I skipped out on a committee meeting (yippee!) and took the twins to
Woolapalooza at Drumlin Farm
, or "Old MacDonald's Farm" as it is known around our house. Drumlin Farm is a fun destination on any day, but today was something special.
Apparently, down on the farm, spring means that it's time to shear the sheep. I suppose it makes sense that they might get hot wearing those big wool coats. Drumlin Farm makes a party out of it (and fundraiser actually). Woolapalooza is a day of sheep shearing and sheep herding demonstrations, as well as loads of hands-on activities to show how the wool is washed, spun and woven into sweaters or hats.
On the way in we got sidetracked, when a volunteer informed us that a goat had birthed a little kid just one minute before. Literally, one minute. The mama goat was still licking goo off of the sweet little thing, who seemed to get cuter and fluffier before our eyes.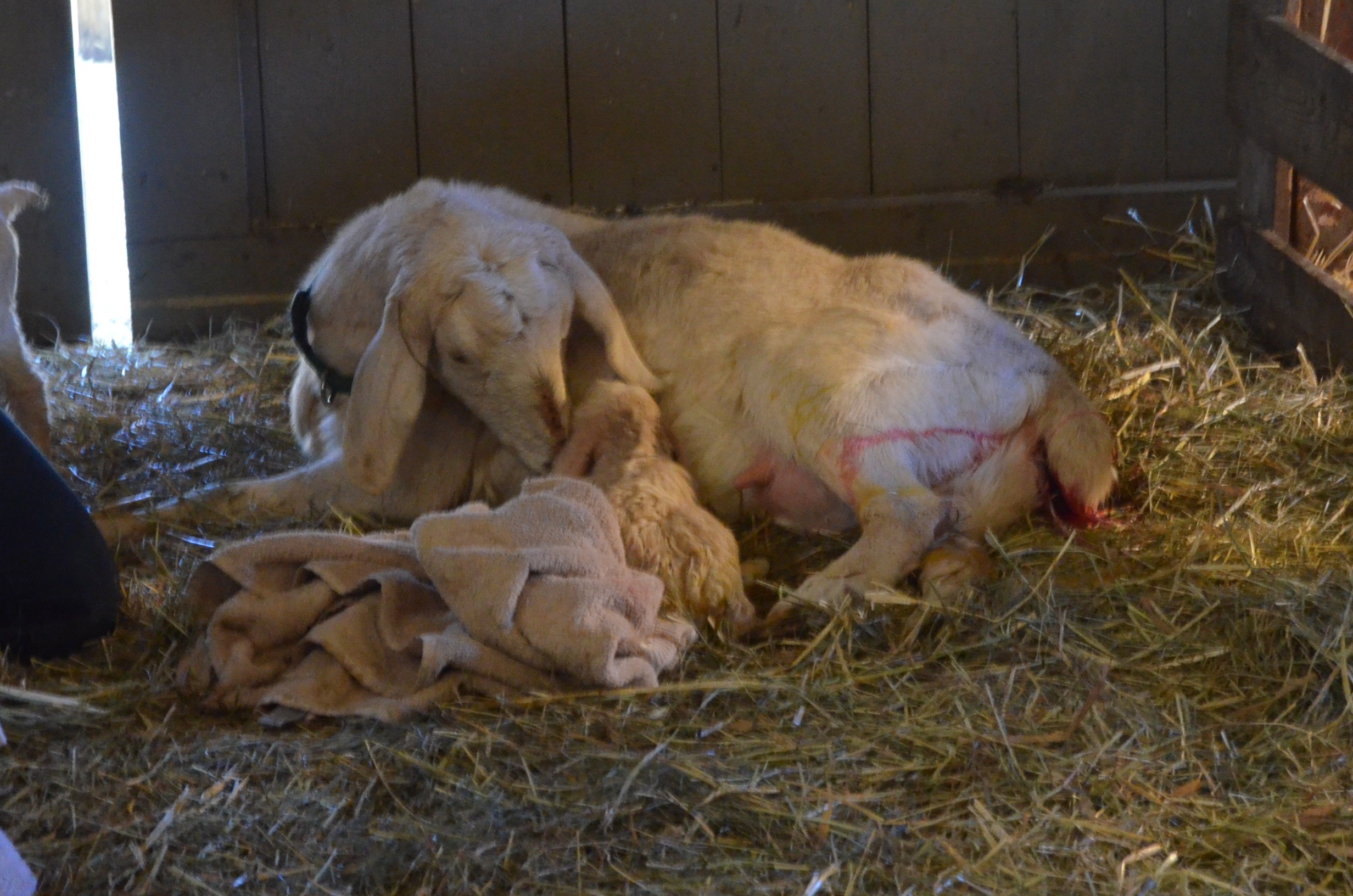 Farm staff were standing by too see if there was another kid in there. Lo and behold, a few minutes later, the doe (doe = female goat; see how much I learned from my trip to the farm?) started having contractions again! It appeared as if the twins were going to have front-row spots to witness a live goat birth. I thought I was pretty much the best mom ever for giving my kids this opportunity.
Of course these things never go exactly as I think they are going to go. The place was crowded. The twins were both standing on a stool that was probably meant for one child. Another little girl wanted to stand there too. Both twins started to get antsy, as we waited for the birth and more and more people crammed into the small space. I don't know exactly how it happened, but next thing I knew, poor Twin V was on the floor, face in the hay, screaming bloody murder. So much for being the best mom ever.
He was fine. But he was screaming.
I have to admit that I really really did not want to give up our prime viewing spots. I wanted the twins to see the birth and I wanted to see it too! But I put myself in the goat mother's hooves. Perhaps a child wailing at the top of his lungs is not the best soundtrack for a smooth and stress-free birth. And so we left.
We returned a few minutes later, after Twin V had calmed down (despite his refrains of "Somebody pushed me off the stool, somebody pushed me off the stool"). Of course we had missed the birth. But anyway, there was the second kid, still covered in goo. The mama goat was now totally relaxed, resting and tending to her newest baby. And the first kid was already wobbling around on his unsteady legs. Amazing!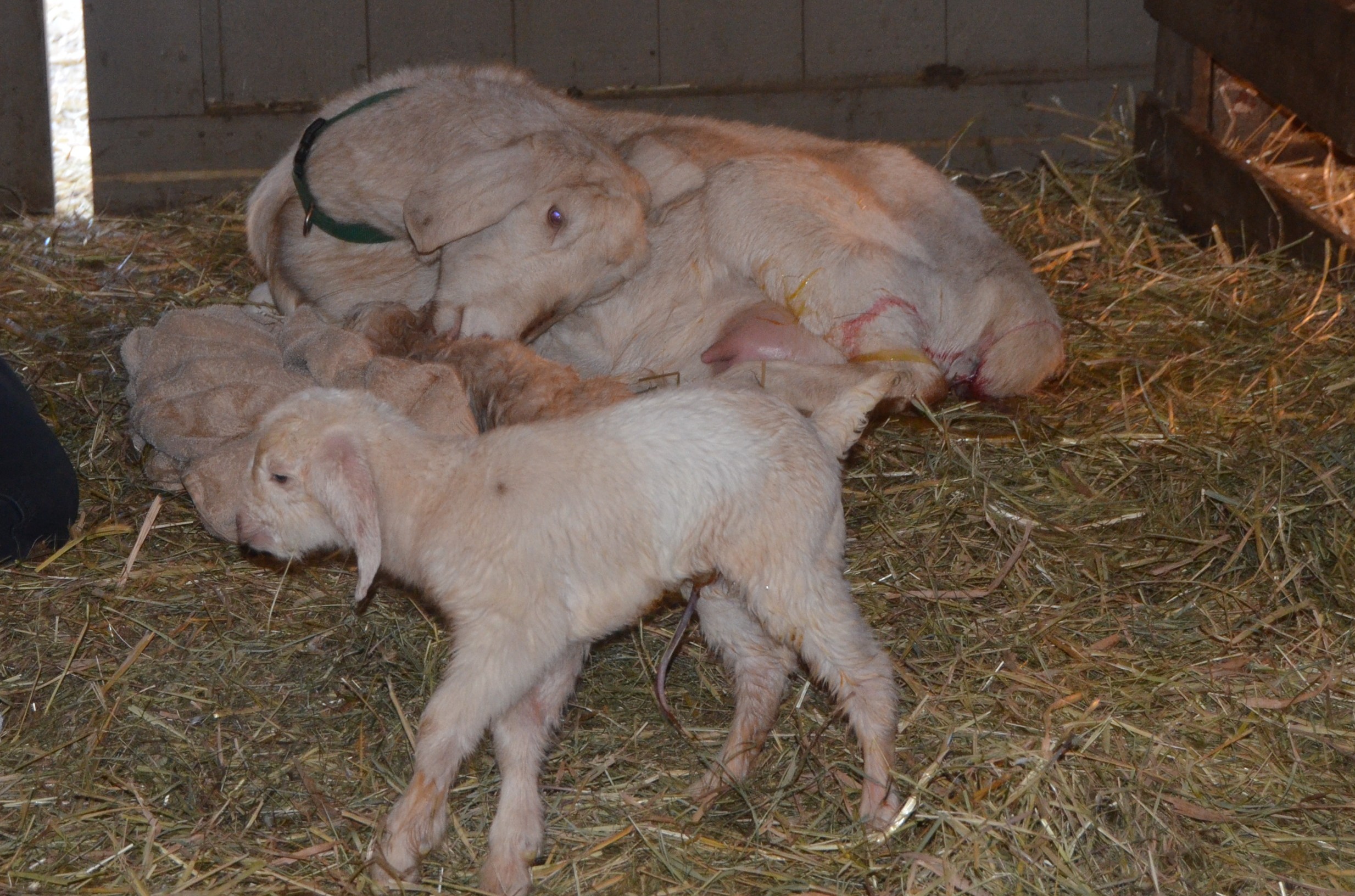 It's hard to say if the twins were as impressed as I was by that experience. But they both had a fabulous time at Woolapalooza (despite the fall). The sheep-herding demonstration was very cool. The border collies are so focused and driven and fast; it was really fun to watch them respond to the shepherd's whistle and tear across the field to corral the ovine herd.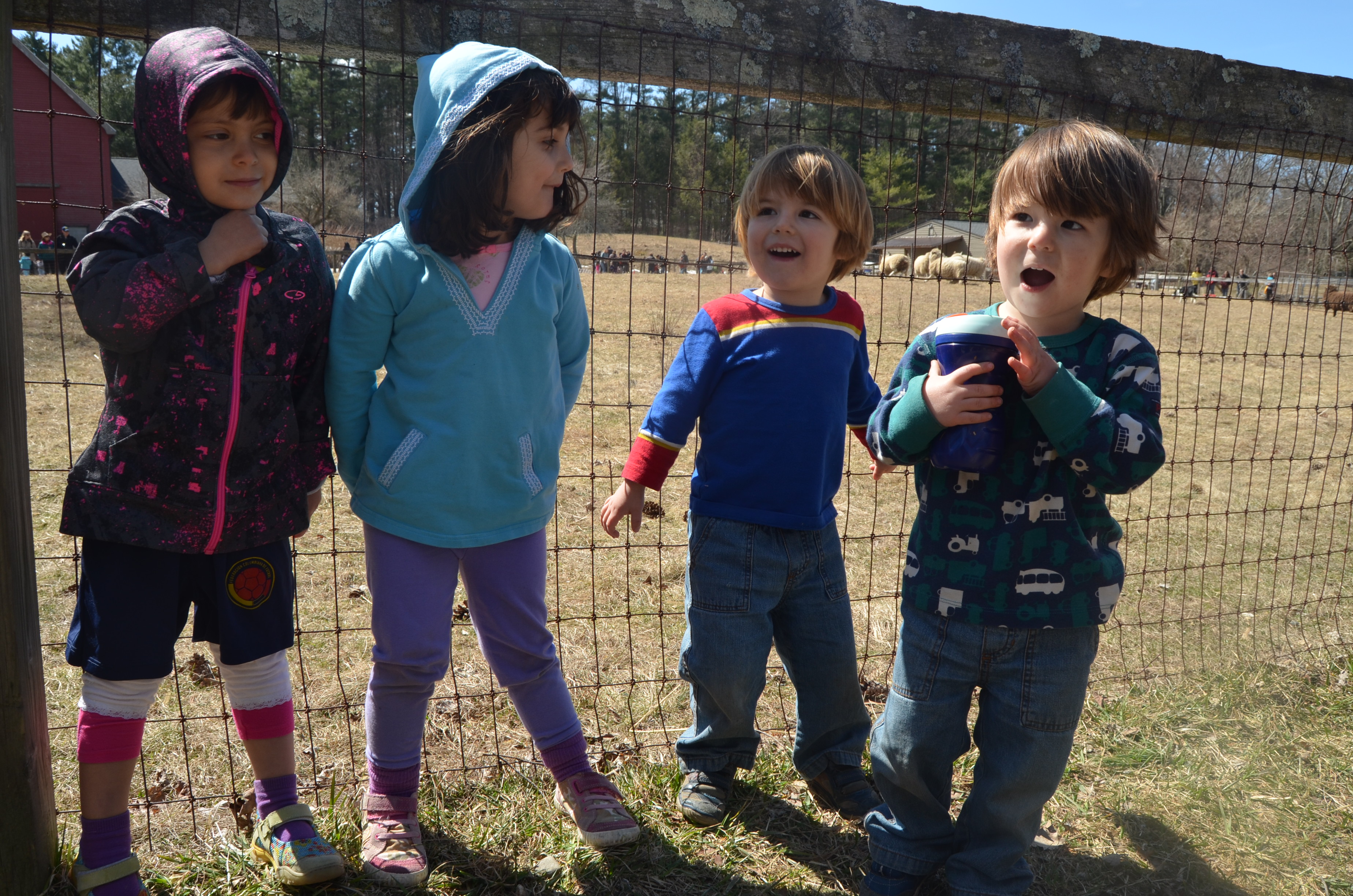 It was hard to capture the excitement on film, but here's a picture of the twins serenading their lady friends with Baa, Baa Black Sheep.
Even the sheep shearing was pretty entertaining, once the twins understood that getting a haircut does not hurt the sheep. They got to pet the soft sheep post prune and they even brought home a little piece of wool as a souvenir.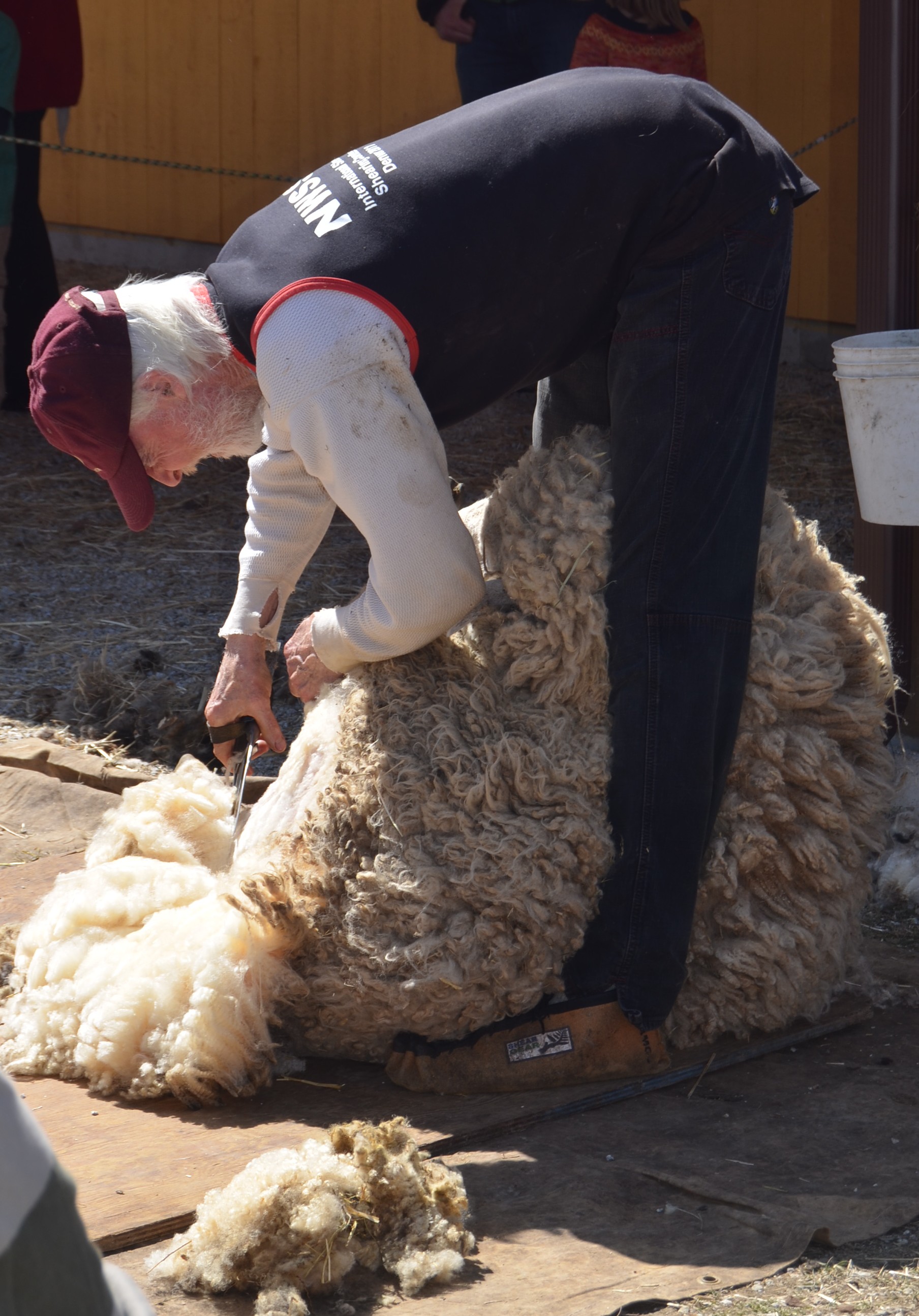 There were loads of other activities and crafts related to the wool. But most of them were geared toward older children and not my craft-ambivalent twins. Besides, they had other important tasks to attend to, such as climbing on rocks and running down hills. Good times.
And you're probably wondering if I'm feeling sheepish about skipping my committee meeting?
Baa.