Somerville, Mass – Before I was a travel writer, I worked as a program administrator for an environmental research program at Harvard. I'll never forget the day that a box of brand new, hot-off-the-presses books showed up at our office. The two researchers I worked with–who had written the book (or at least contributed to it)–barely gave it a glance. They were done with it. By now they were working on something else, and they didn't have the time or interest to pay attention.
I was flabbergasted. Didn't they want to see how it came out? Didn't they want to hold the final product in their hands and relish their success? They smiled when I asked, took out the book and flipped through the pages, then resumed what they had been doing.
Now, I understand.
Beside my desk, there is a box containing my author copies of three different books that came out last fall. The box is open, at least, but the books are not cracked. Don't I want to see how they came out? Not really, as I'm likely to spot a typo, or a restaurant that has since closed, or something else that it's too late to fix. Don't I want to hold the final product in my hands and relish my success? Sure, I did that, now I have to get back to work.
This year I am trying to be more present to the blessings and sorrows in my life, so let me take a look at these books and share them with you. Hopefully they count as blessings.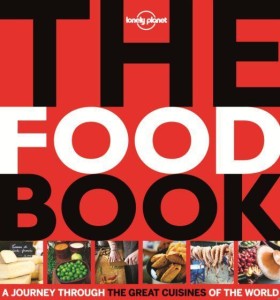 The Food Book Mini.
It's always fun to write about food. In this short and stout gift book, I wrote the chapters about Hungary, Poland and Russia. These are not my go-to cuisines when I cook, but this assignment reminded me how much I really do enjoy this food, at least occasionally. What's cool about this book? It includes my very own recipe for
bigos
(the Polish national dish), which
you can see here
.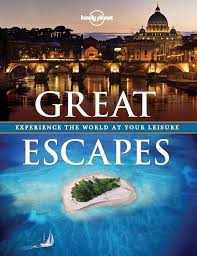 Great Escapes. Enjoy the World at Your Leisure.
This is another book with stunning photos, designed to inspire readers to go plan some fabulous trip. In the section on family travel, I wrote a chapter called "Join the Revolution in Boston." It's an old itinerary–about 200 years old–but my angle is that we need to teach our kids that sometimes it's okay to defy authority. (I'm sure I will come to regret this position.)
Read an excerpt here
.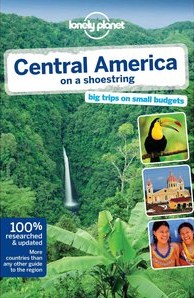 Central America on a Shoestring.
I don't usually work on the Shoestring series, which is Lonely Planet's guidebooks for budget travelers. They require covering a lot of ground in a short amount of time, which is the opposite of what I do when I travel with the twins. But I was desperate for work, and more desperate for a dose of the tropics. I'm so grateful I did it. It was a fabulous trip for the whole family. And I re-established my expertise on Costa Rica, giving me the opportunity to return this winter to work on the country guide. I think that Central America on a Shoestring does the job it sets out to do, but what I love about this book is, well… Costa Rica!
Read an excerpt here
.