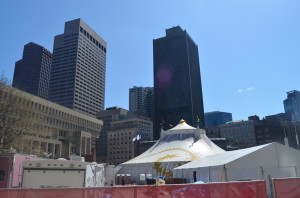 Boston, Mass – It has become a tradition to celebrate the twins' birthday by attending the Big Apple Circus, the awesome one-ring show that sets up on Boston City Hall Plaza every spring.
Unfortunately, this year we are going to be in Moscow for the twins' birthday. We're leaving in two weeks and we have a LOT going on between now and then. I suggested to Daddio that perhaps we can skip it this year and just go to the circus in Moscow. After all, Moscow has two permanent circuses (circi?) that are world renowned–the
Bolshoi Moscow Circus
and the
Nikulin Circus
.
Daddio was not down with this plan. The
Big Apple Circus
boasts that no seat is more than 50 feet from the action. And if you get in the front row–as we have managed to do–you're much closer than that. We could have reached out and patted the horses as they ran by. You can't do that at any Russian circus, Daddio argued.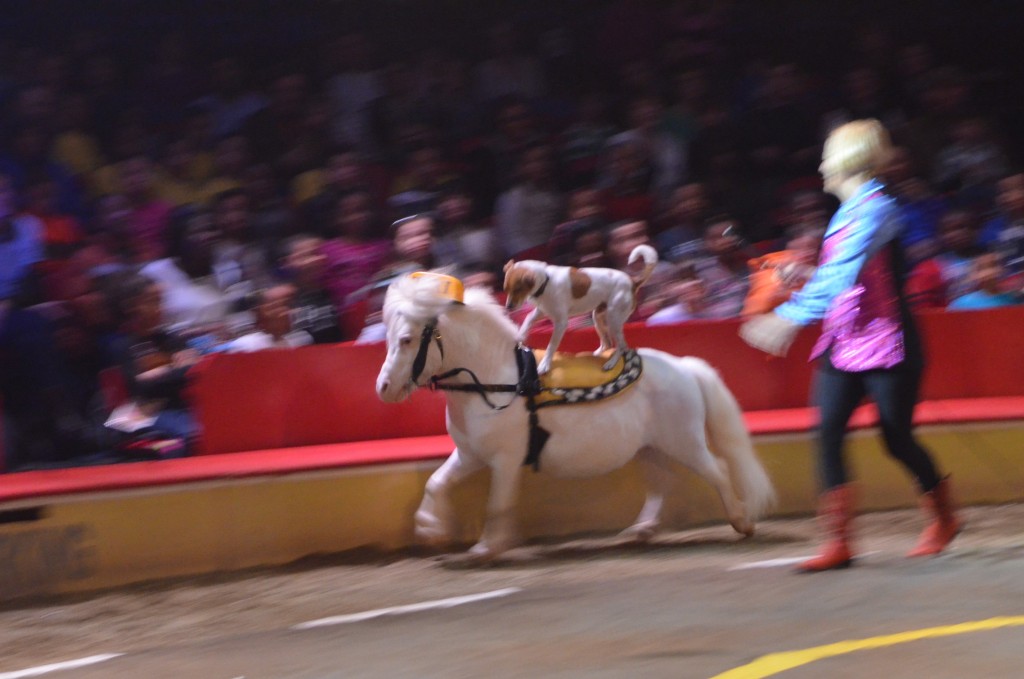 He's probably right. The Big Apple Circus is an incredible show on an intimate scale. The boys love the clowns, the acrobatics, the horses, the ponies, the music, the lights, the ha-cha-cha–in part because it's up-close and exciting, as if the show is taking place in your living room. This year, my timid twins were brave enough to reach out and shake hands with the clowns.
Not only do they put on a good show, the folks at the BAC also do tons of work in the community, bringing the fun to children with disabilities and children in hospitals, and offering workshops for at-risk youth. In my opinion, it's an all-around A+ organization.
But still, the Russians practically invented this genre of entertainment. (Not really. The first modern circus was in London and it grew up in England and America in the 18th and 19th centuries. It was only in the 1920s that Lenin decided the circus should be "the people's art form." And so it was.)
But now in Russia, there's a circus building in every town, with shows running year-round. I don't have any statistics to support this claim, but I'm sure that Russia produces more circus performers than any other country in the world. Heck, even the Big Apple Circus performers are mostly from Russia.
So, can the experts back in Mother Russia compete with this upstart, good-deed-doing band of merry-makers from New York? Can the "Great" Bolshoi measure up to the Big Apple? Stay tuned…