Concord, Mass – We spend a lot of time at Walden Pond in the summer (all the benefits of the beach, without the $20 parking), but we do not often take advantage of this natural resource in the off-season. A half-day at school gave us the chance last week.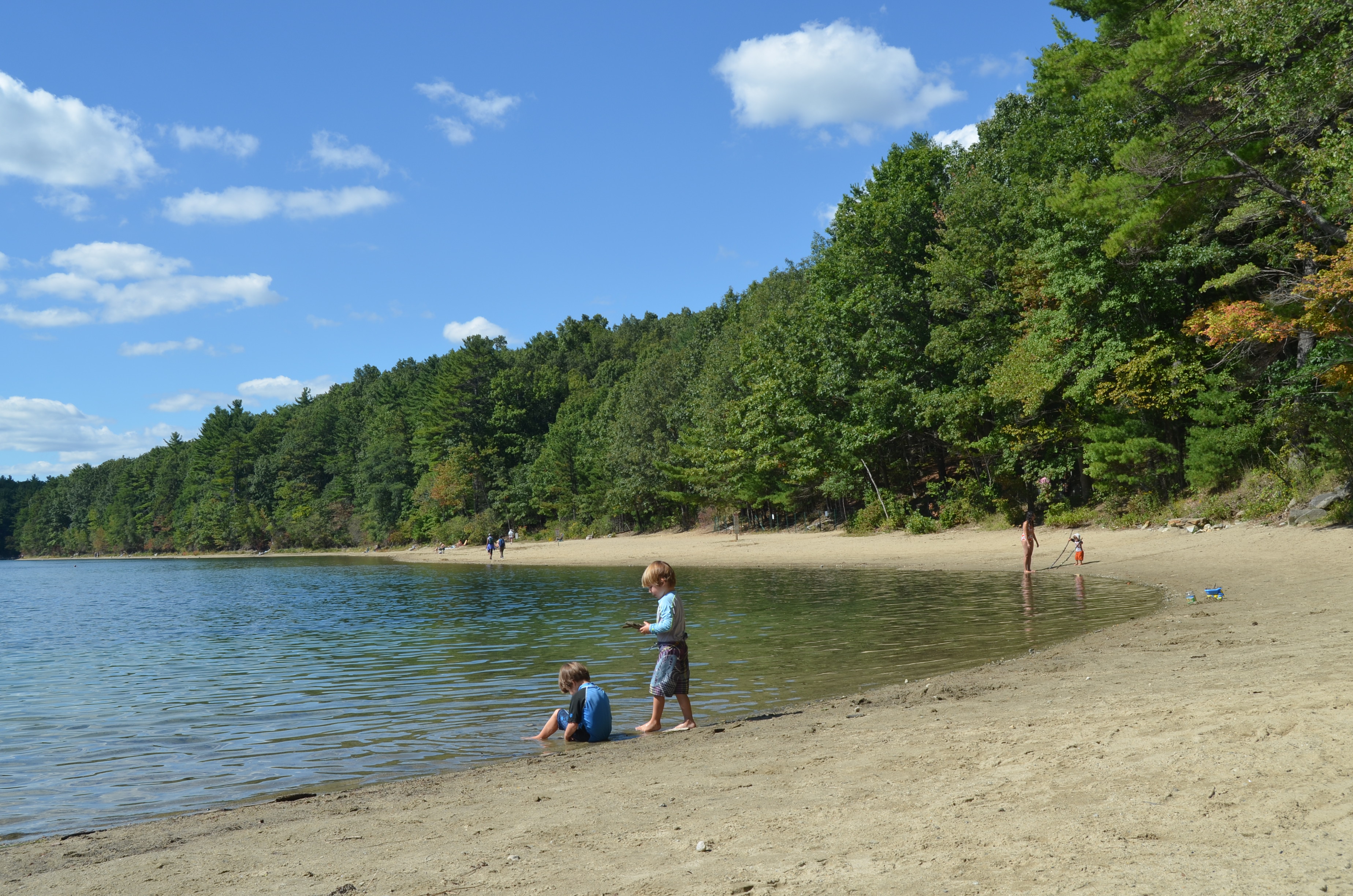 The water was warm enough for a dip, but not to linger too long. We spent an hour splashing around and digging in the sand. Then we set out on our adventure through Walden Woods, in search of the site of Henry David Thoreau's cabin site (aka Henry's house).
The twins love to play in the reconstruction of the cabin, which sits at the entrance to the parking lot, but we had never ventured around the pond to find the site of the original cabin. The site marker, once a simple cairn, has grown into a mound of rocks, sprouting smaller cairns and other personal remembrances. It offered a perfect opportunity for some Transcendentalist appreciation of nature, not to mention good old-fashioned rock climbing.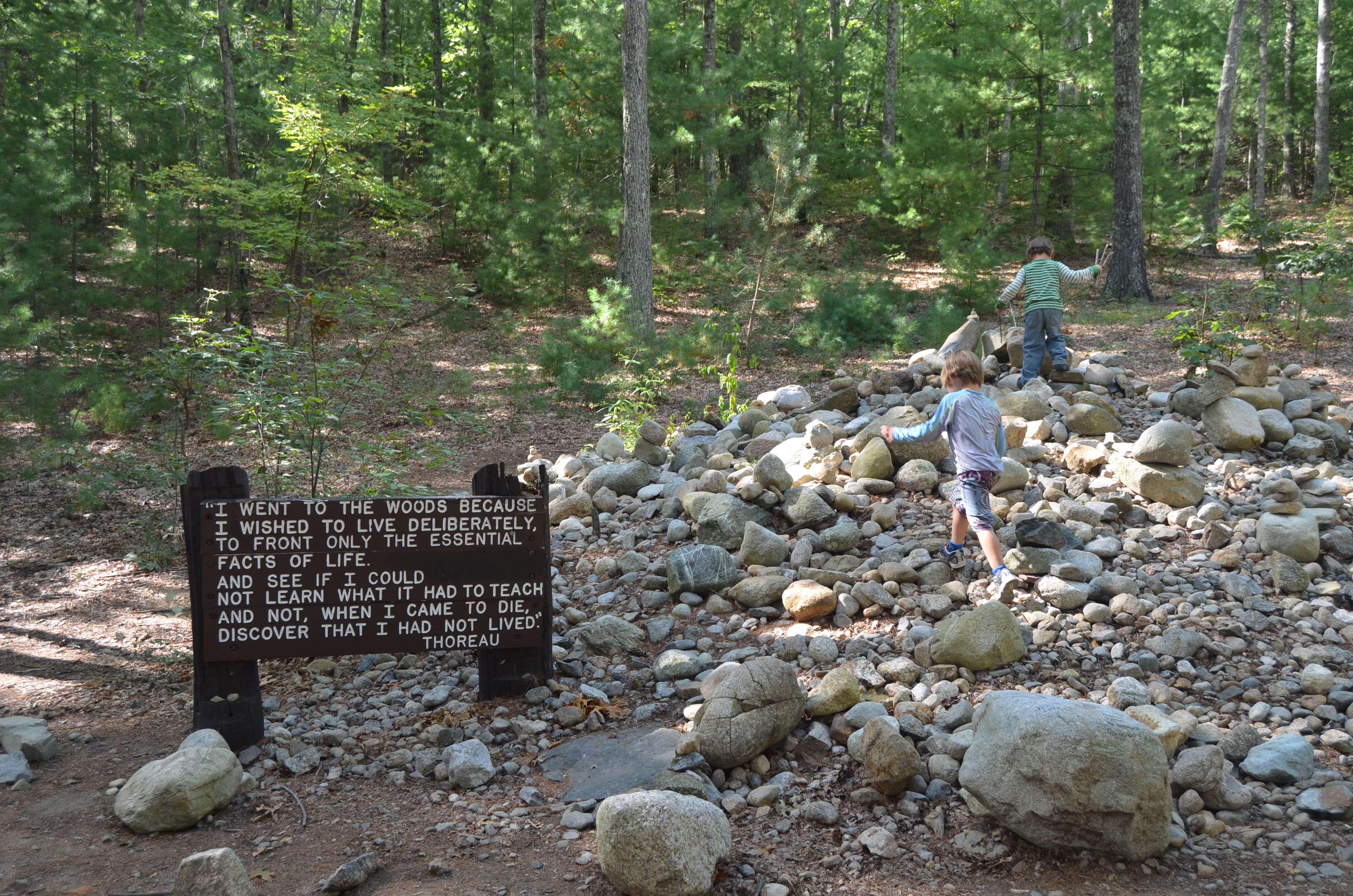 On the way back to the car, we undertook our own little Transcendentalist project, putting together a Nature Collection for Twin S to take to school for Show & Tell. He ended up with a pine cone, a few acorns, some early-turning maple leaves and a piece of birch bark, not to mention some lovely rocks.
I'm not sure how that went over with the 4-year-old set, but I'm sure Thoreau would approve.
Live in each season as it passes; breathe the air, drink the drink, taste the fruit, and resign yourself to the influence of the earth.

– HDT, Walden