Somerville, Mass – We woke up to a cold house on Sunday. (Of course it was Sunday.) And it was snowing. (Of course it was snowing.) The thermostat said 58 degrees.
The pilot light was out and we couldn't get it to re-light. Our trusty local plumber said he would have to drive in from some distant suburb – could we find somebody else to come out? (Wait, I thought you were our trusty local plumber…)
We piled on the sweaters and fired up the space heaters. And no, we couldn't get anyone else to return our phone calls, let alone come out. It was Sunday, and it was snowing. The temperature dropped to 52 degrees.
The twins and I retreated to the warmth of our next-door neighbors' house. Plumber guy finally showed up, but he didn't have the right part to fix our pilot light. He seemed to recognize the urgency of the situation, though, and he promised to get it first thing on Monday morning. We all took hot baths and went to bed early.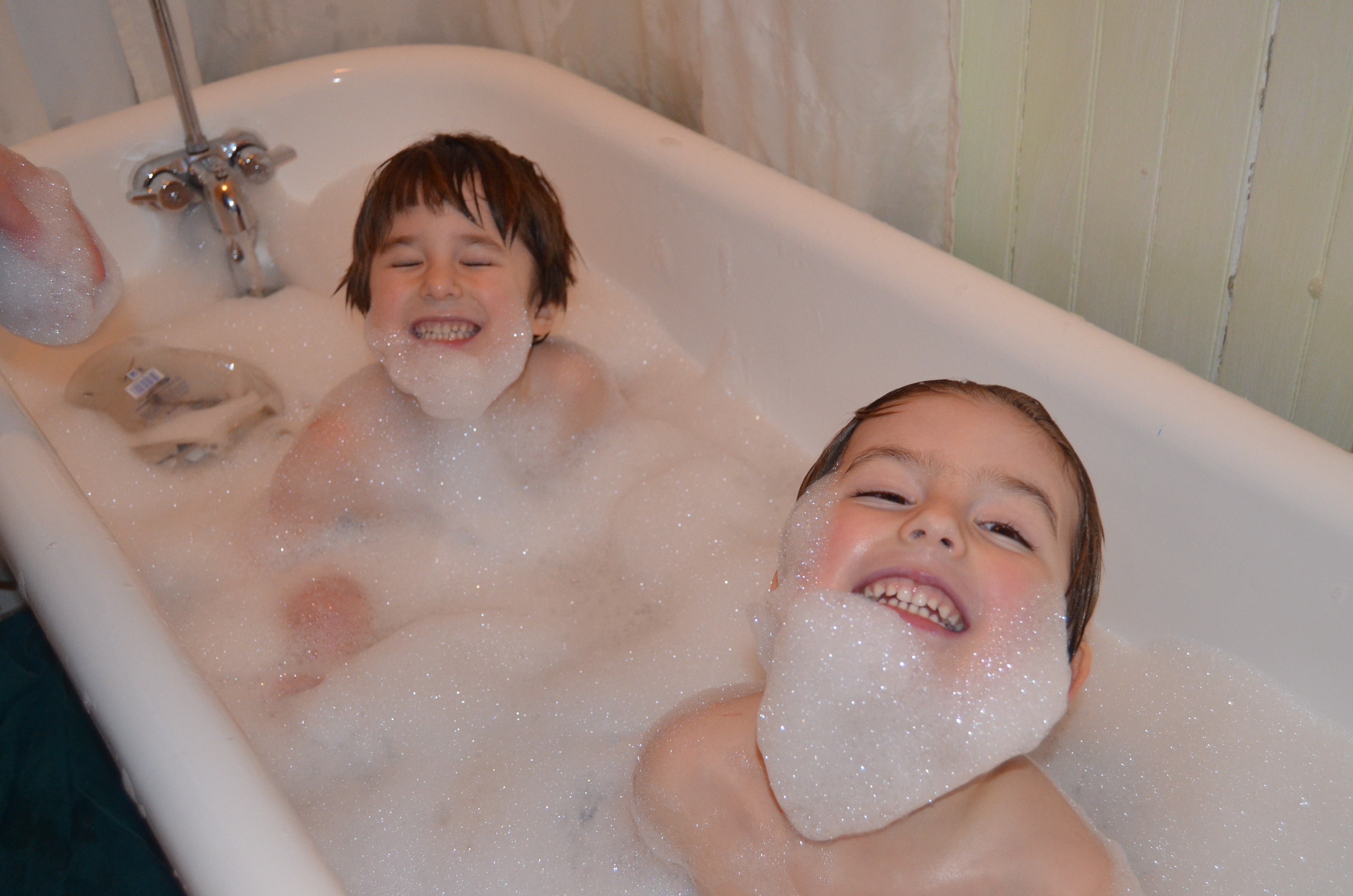 The next morning, it was still cold and it was still snowing. The thermostat said 48 degrees. The kids' school was closed. (Of course the kids' school was closed.) The mayor urged everybody to stay home, and apparently the plumber guy took it to heart. His administrative person called around 10am to inquire if we were able to find the part we needed. (Wait, what…? You've established that you're not trusty or local, but I still thought you were the plumber, not us.)
I promptly made a reservation at our local Holiday Inn and the boys and I went on an impromptu vacation.
The Holiday Inn Boston Bunker Hill is in a very strange place: it's not Boston, and it's not really even that close to Bunker Hill. In fact, it's not really near anything of note. But if you have any reason to stay in a Holiday Inn on the Charlestown-Somerville line–for example, your pilot light went out and nobody can fix it and your house is 48 degrees–I highly recommend it.
Service was excellent. I made our reservation through hotels.com and I screwed up the dates. (You try planning an impromptu vacation when the house is 48 degrees and two cold, stir-crazy 4-year-olds are running around your feet.) But the staff very patiently got on the phone with hotels.com and fixed everything for us. They also let us use the pool upon arrival and the following day — before after we checked out.
Which brings me to my next point – the pool. It's pretty big, it's warm, and we spent all afternoon in it. There's also a climbing wall and a small basketball court, as well as ping-pong, snooker and fooz ball. When we got hungry, we ordered a pizza and they delivered it to the hotel. The kids had a blast. They were on vacation. (I can never emphasize enough the value of hotel swimming pools. There is very little else that matters when choosing a place to stay.)
When we got tired of the pool, we retreated to the comfort of our room, where we enjoyed a panoramic view of East Somerville. I only wish I had thought to take a picture. It was just as lovely as it sounds.
In the late afternoon, Daddio called to say it was 43 degrees in the house. The good news was that our neighbor had fixed our pilot light (in like five minutes–which might lead one to wonder why didn't ask him in the first place, but never mind). Anyway, by that time, we were on vacation and we weren't going anywhere. School had been cancelled for the following day, so I had every intention of spending another day at the pool. Which is what we did.
So, I guess I have to add one more tip for Surviving Winter. When planning a winter getaway, look no further than the local Holiday Inn.