Playa Samara, Costa Rica – We keep coming back to this low-key town and its picturesque, palm-fringed beach (one of my Best Beaches for Kids in Costa Rica). This year, we changed it up by staying in Playa Samara, instead of up the road in Carrillo. Let's face it, now that the twins are 5 years old, our requirements are a little different. While I missed the stunning beach at Playa Carrillo, Samara is a bigger town, which gave us the opportunity to do some new things. Here are 4 things that the twins loved about Playa Samara.
Speaking Spanish. The twins have spent this week attending school at Intercultura Spanish School. (Okay, truthfully, maybe the twins didn't love this as much as the grown-ups did, but they really did seem to enjoy it.) They made a friend. They learned some new words. And at the end of the week, they stood up in front of the whole school and introduced themselves (with prompting) in Spanish! I know there is a limit to how much they can learn in a week–and how much will stick. But there is something to be said for learning Spanish in an environment where everyone around them is actually speaking Spanish. Suddenly, they get why this is important.
Horseback riding on the beach. The grandparents took S & V horseback riding. S rode solo for the first time, which made him (and his mother) proud. V rode with the guide, because he wanted to go fast, which he did.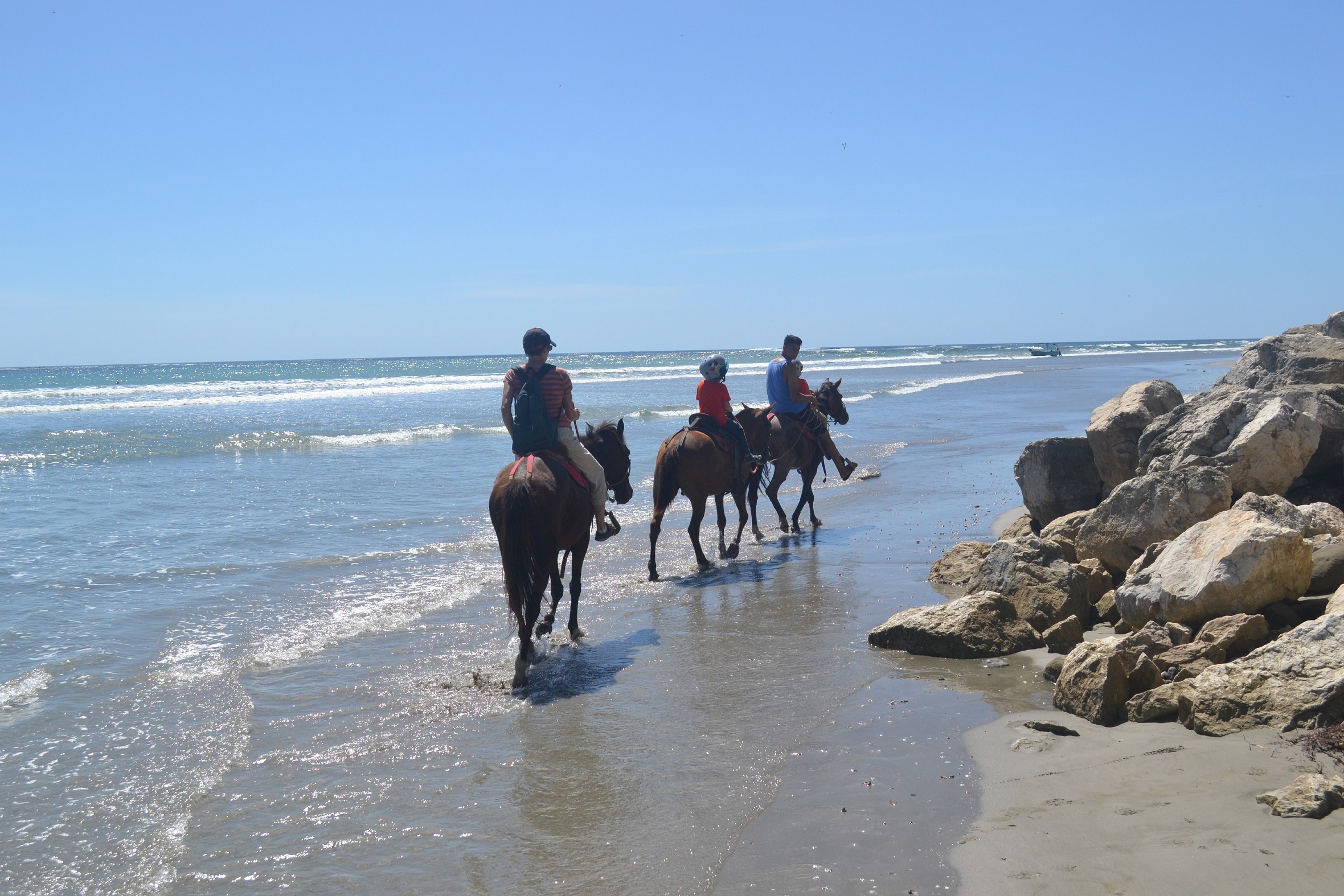 Boogie boarding. We have done a LOT of frolicking in the waves over the past few weeks, and the twins have had a ball. They love playing in the waves so much, that I was tempted to sign them up for surfing lessons. But I fought against this urge to over-program their vacation and ruin their fun. Instead, we just rented boogie boards. With no instruction–just a well-timed send-off–they were riding the waves like regular Beach Boys (but on their bellies). I'm not ruling out future surf lessons, mind you. All in good time.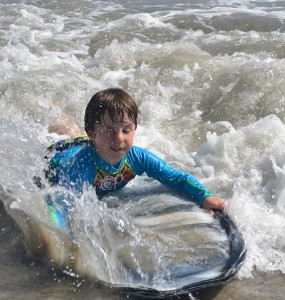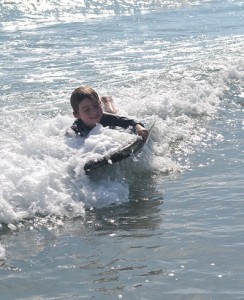 Going to Playa Carrillo. One of the best things about Playa Samara is that it's only 6km away from Playa Carrillo. So we could still go back and play in the tidal pools and jump the waves, just like in the old days!