North Adams, Massachusetts – Many people (er, grown-up people) have a hard time appreciating contemporary art if it isn't pretty, or if it doesn't clearly depict something concrete, or if it doesn't make sense.
Kids, of course, don't have this problem. From a kid's perspective, it's nice to create things that are pretty, but sometimes they prefer scary, disturbed or exciting. Depicting concrete things can be a fun challenge, but it's also rather confining; many children do it only occasionally. And making sense, well, that's obviously optional in all areas of life, not just art.
That's why the twins probably enjoyed the Massachusetts Museum of Contemporary Art (Mass MoCA) more than Daddio and I did.
Let me start by saying that this place is amazing. And enormous. Set in 26 buildings on 19 acres, the museum occupies the former site of the Sprague Electric Company. It is a sprawling factory-campus, complete with brick facades, football field-sized rooms, open-air courtyards, hidden passageways, covered bridges and viaducts, and all the other residue of an industrial facility. And now it's filled with art–bold, bizarre, eyebrow-raising, head-scratching, mind-boggling art.
The twins loved it.
They admired Richard Nonas' solid, earthy sculptures, many of which resembled something they themselves might build with blocks.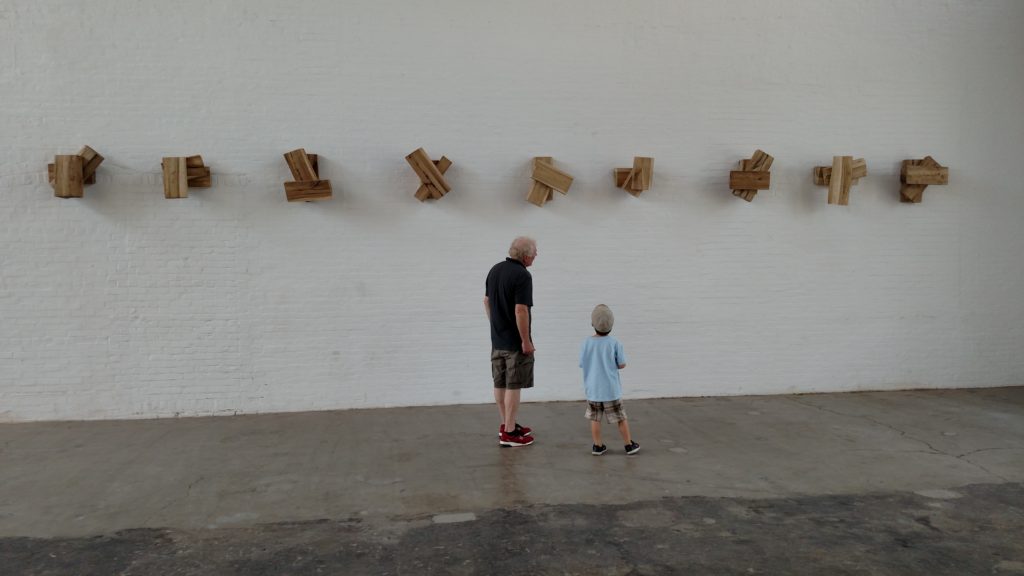 They danced through the bold shapes and colors of Sol Lewitt.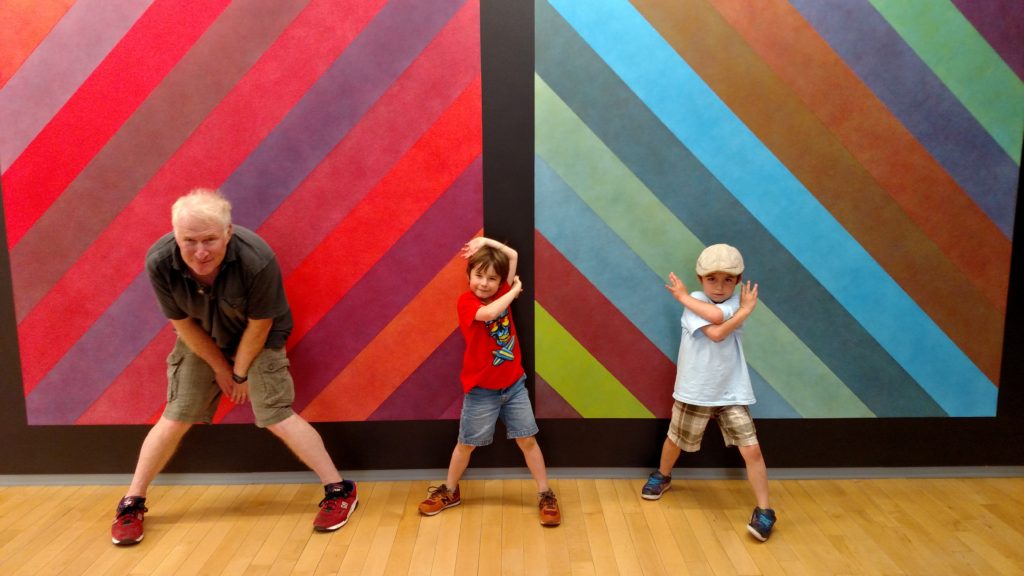 They fled from the "ghosts" whose voices followed them through this covered walkway, part of an exhibit entitled The Space Between.
They studied the animals and other abstractions in Alex da Corta's strange displays.
And, in the museum's ever enticing Kidspace, they marveled at the creatures that emerged from the most unexpected recycled objects.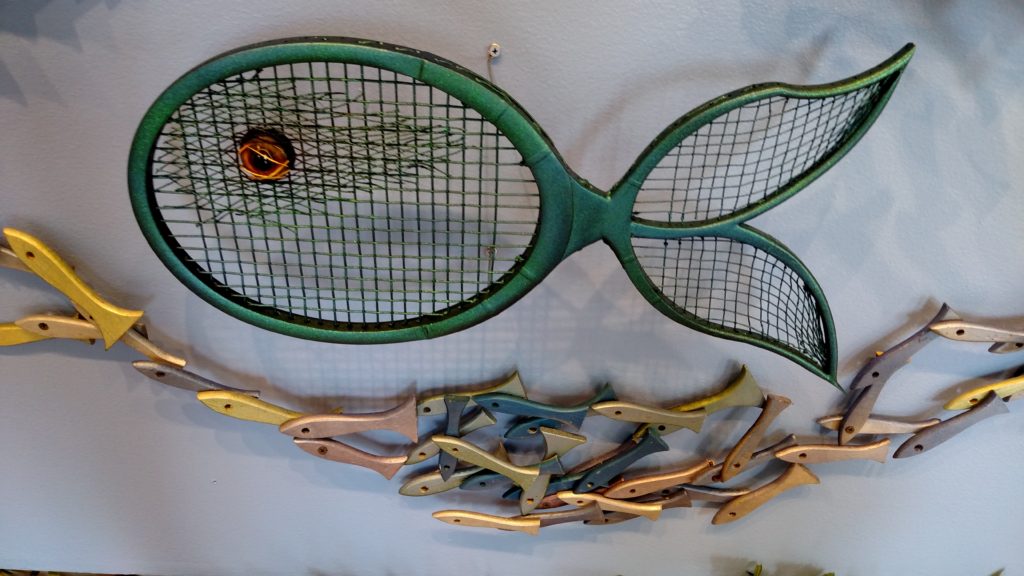 They didn't necessarily "understand" everything they saw, but that didn't stop them from considering and contemplating it.
Children approach the art as they approach life — without judgement, without a need to explain it. They approach art as we all should, with nothing but open-minded wonder.