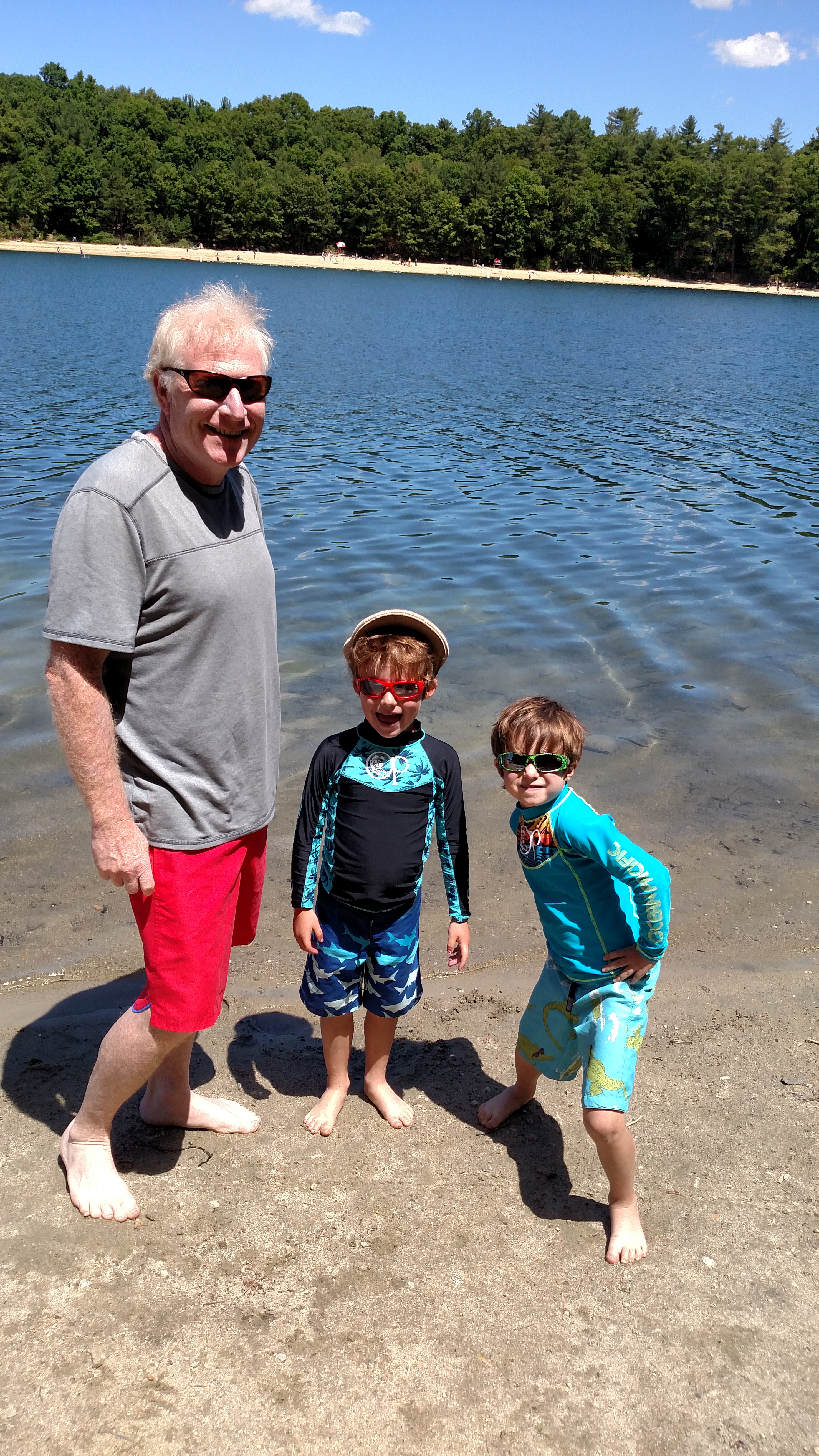 Concord, Massachusetts – Walden Pond continues to be my favorite place in the metro Boston area to spend a summer day. It's also a gem in the off-season, but that's the subject for a different post. Here's what we love in summer:
I know I am biased (what can I say, I grew up in the Great Lake State, on the shores of a great lake), but fresh water is so much more refreshing than salt water. It's so, you know, fresh!
Walden Pond is also the perfect temperature–cool enough to refresh but warm enough so you can stay in for as long as you want.
It only costs $8 to park (compare to $20 at the best beaches).
The sand is just as dig-able as beach sand.
There are no greenhead flies.
There are hiking trails. Plus, it has the whole Henry David Thoreau thing going on.
I admit that Walden Pond is not good for waves or beach combing. But it makes up for it with its delicious water and pristine setting.
This year, the water level is relatively low, so the beach extends much of the way around the pond. That means there is plenty of room to spread out. Park officials "close" the pond when the parking lot fills up, so it never gets overcrowded.
The downside is that park officials close the pond when the parking lot fills up, so it's easy to get shut out. On a hot day, it's best to show up before 10am. On weekends, the gates are often shut before 9am.
If your kids are not early risers, do not be alarmed. The pond re-opens in the afternoon, after the morning people have gone home for lunch or naps (usually at 1:30pm or 2pm). Follow @waldenpondstate on Twitter for updates on closings and openings.