Detroit, Michigan – In case you haven't heard, Detroit is experiencing something of a revival. This is my hometown, and I feel like Detroit's imminent comeback was supposed to happen throughout my entire childhood. (Ie, since the construction of the Renaissance Center in 1977.)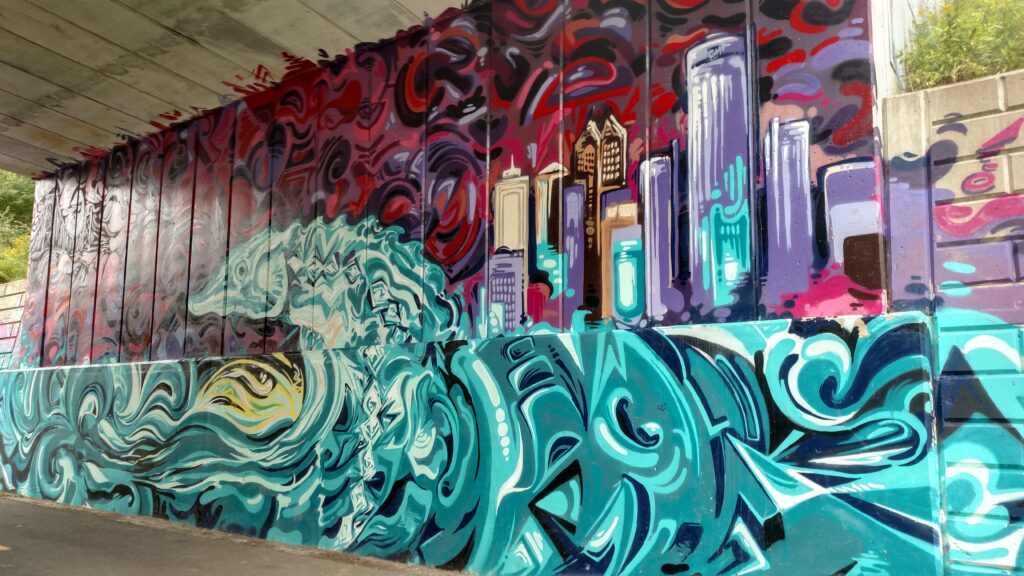 But now it seems like it's actually happening. Last year, I wrote about Detroit for Lonely Planet's book The Best Things in Life are Free, which was a great opportunity to discover some of the awesome developments that are happening in the Motor City. This year, I took the twins for a bicycle ride along the Dequindre Cut, a rails-to-trails recreational path that cuts through downtown Detroit from the river to Eastern Market.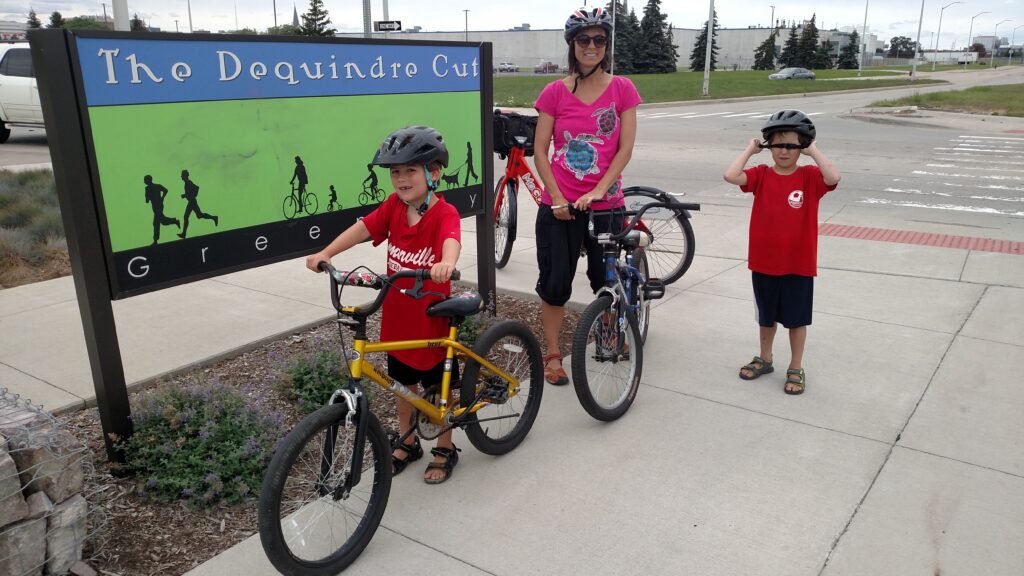 Dequindre Cut is a well-maintained 20-foot-wide path that is set mostly below street level. What makes it unique is the fantastic street art that decorates the entire route, including one super cool tribute to the Grand Trunk Railroad line which once plied these tracks.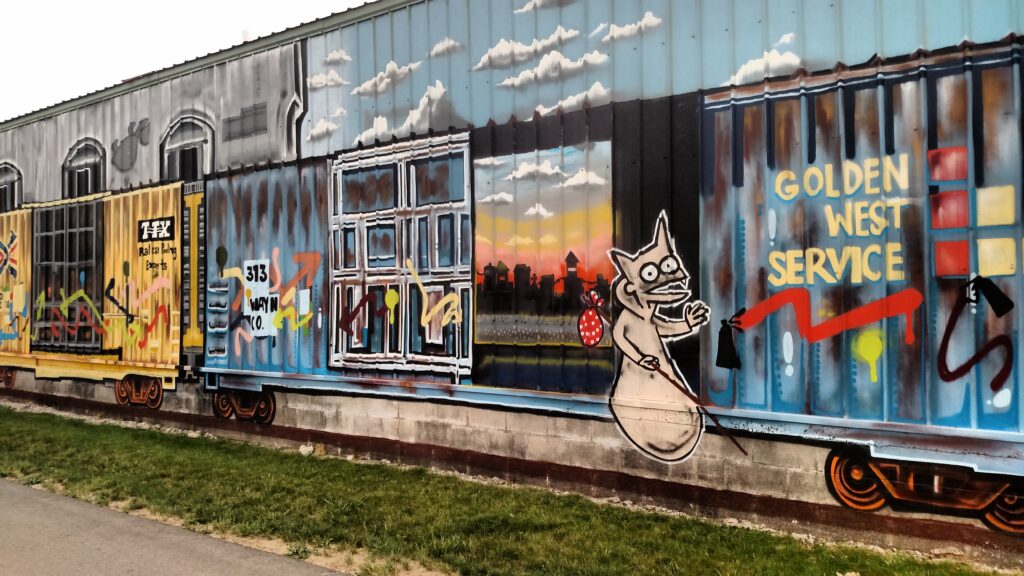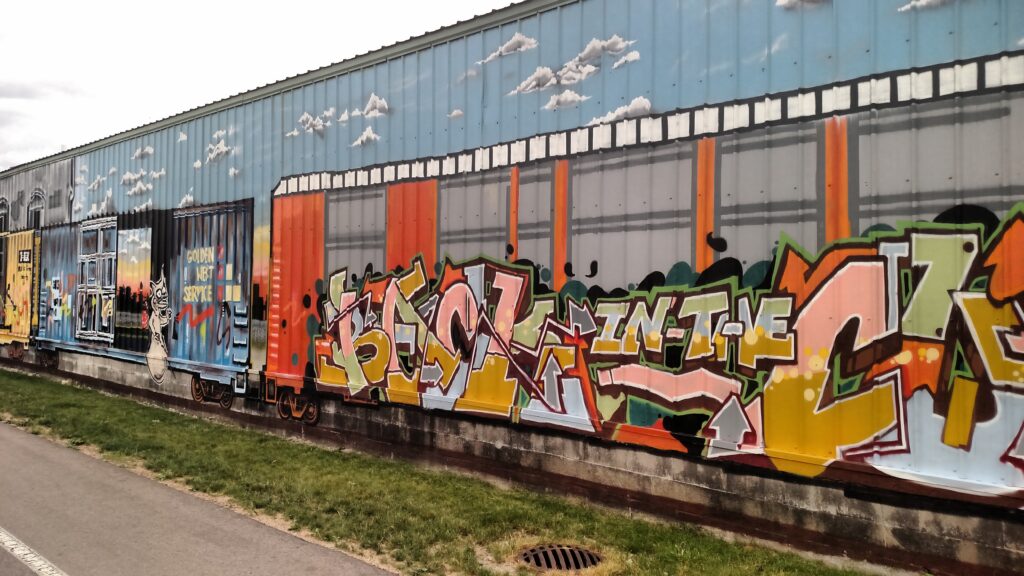 The very existence of this bike path is remarkable to me. Even more remarkable is the fact that I rented a bike from MoGo, the city's bikeshare program.
At two miles, the Cut's distance is not long enough for a proper bike ride. But it was long enough for us. Especially considering Twin S got a flat tire halfway through. But we managed to find a gas station, put air in his tire, and continue the journey to the end with no meltdowns or major tragedies. Wait, what?