Detroit, Michigan – Sometimes, out of poverty and desperation comes creativity and inspiration. This idea is at the foundation of the revitalization of Detroit. And no place embodies it more than Heidelberg, a devastated street on the city's east side. Here, in 1986, artist Tyree Guyton started the Heidelberg Project, a place for artistic expression and economic rebirth.
It started with one home, painted with wild colors and polka dots, surrounded by crumbling homes and empty lots.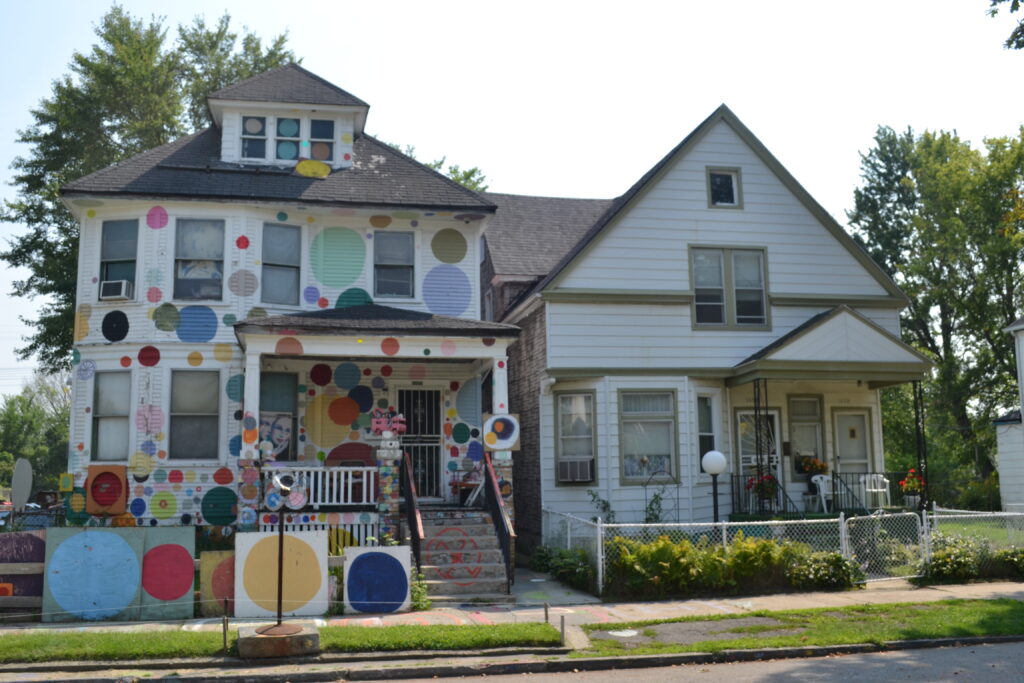 Soon the abandoned spaces also became opportunities for art installations, mostly created from junk that nobody else wanted. Eventually, shoes decorated every tree, murals brightened the sidewalk, and recycled-stuff sculptures adorned every yard. The place was transformed into an environment for creative expression, arts education and community building.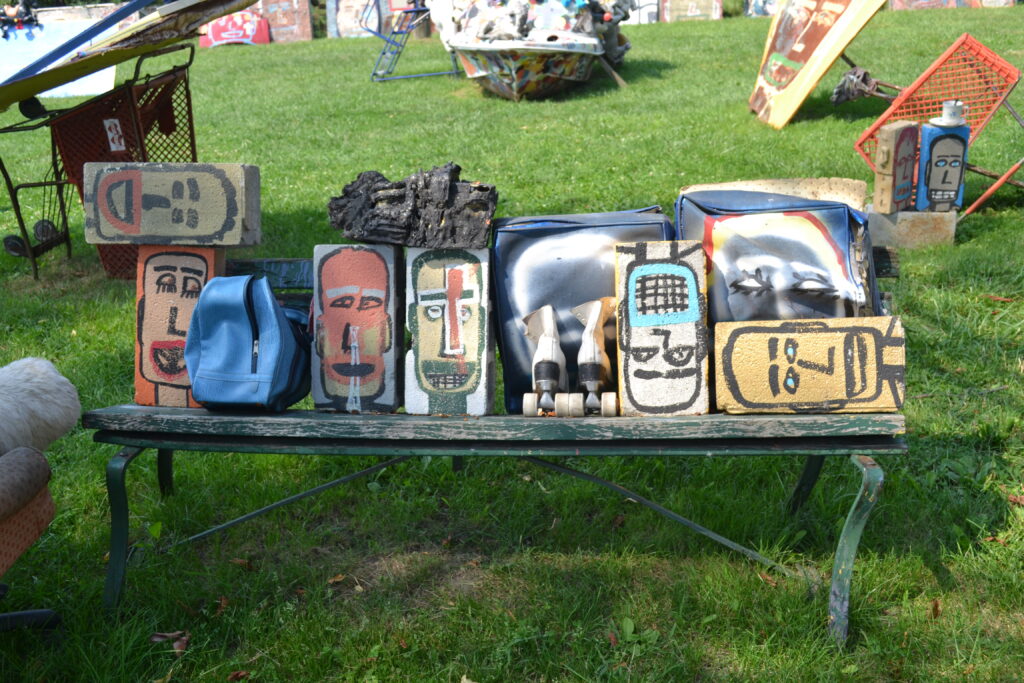 Visiting Heidelberg is a surreal experience, as it feels desolate, but also hopeful. It is at times trashy, but also beautiful. It is art at its most primitive, but also its most expressive. These contradictions make us uncomfortable (which is the point).
But kids get it. Kids know how to create something out of nothing. And they understand why it's important to do so.
The idea behind the Heidelberg Project is that "a community can re-develop and sustain itself, from the inside out, by embracing its diverse cultures and artistic attributes as the essential building blocks for a fulfilling and economically viable way of life." The project now offers arts education all around the Detroit community, and local people and neighbors have become involved in all aspects of maintaining the environment and the project.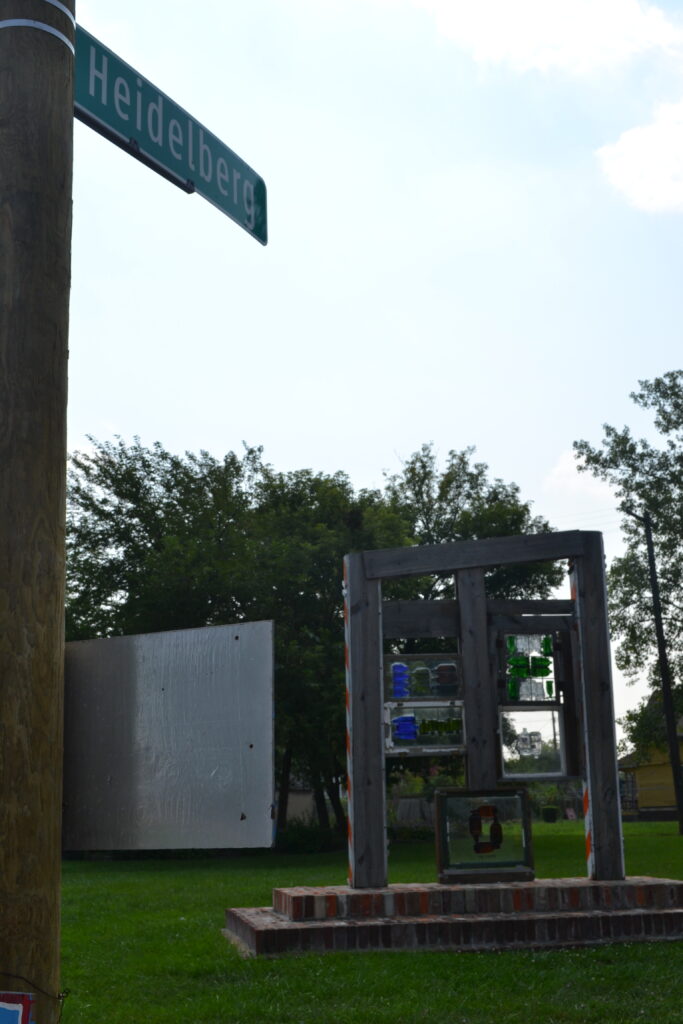 This. Detroit needs this. All of our neighborhoods need this. I know they also need investment and economic activity and good government. But also this.