Clermont, Florida – A long, long time ago (before twins) I used to do triathlons. In recent years, I have contemplated taking up this hobby again, though I was afraid to commit. This year, Daddio answered this lingering question for me — all part of his plan to take the twins to the Wizarding World of Harry Potter. It was a brilliant example of a key vacation-planning strategy: making sure your trip offers something for everyone.
Personally, I am not a huge fan of theme parks. I like a good roller coaster as much as the next person. But I don't feel the need to travel hundreds of miles and spend thousands of dollars to do it for multiple days. Daddio probably had an inkling that I might not be down with his extravagant idea to take the twins to Universal Studios for their 8th birthday.
But Daddio is very clever. The first thing he did was find a nearby sprint-distance triathlon for me to participate in. (He found the Girlz on Fire sprint-distance tri by Sommer Sports.) Then, unbeknownst to me, he signed me up for it. And then — only after giving me the race registration as a Christmas present — he started planning the trip to Universal Studios.
And that's how I came to complete my first triathlon in a decade (or more).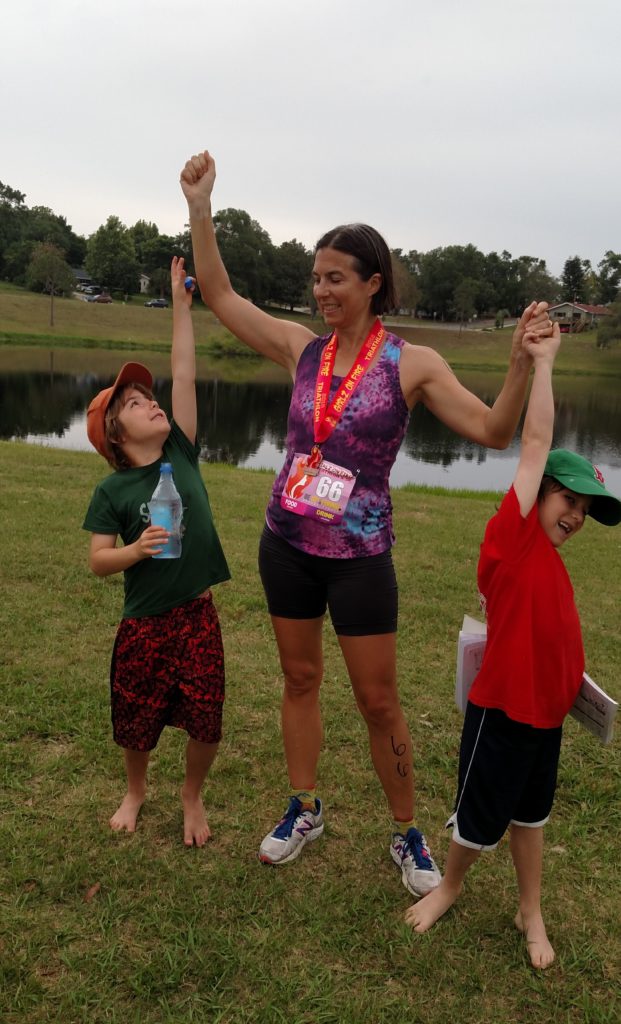 The twins, of course, are eager to get back to business at the amusement park. And because they came to cheer me on doing something I love, I am happy to join them. Kudos to Daddio, for planning something for everyone.