Boston, Mass – An ode to the Boston Public Library. How do I love thee? Let me count the ways.
(1) Want to feel smart? Spend some time in Bates Hall at the Boston Public Library.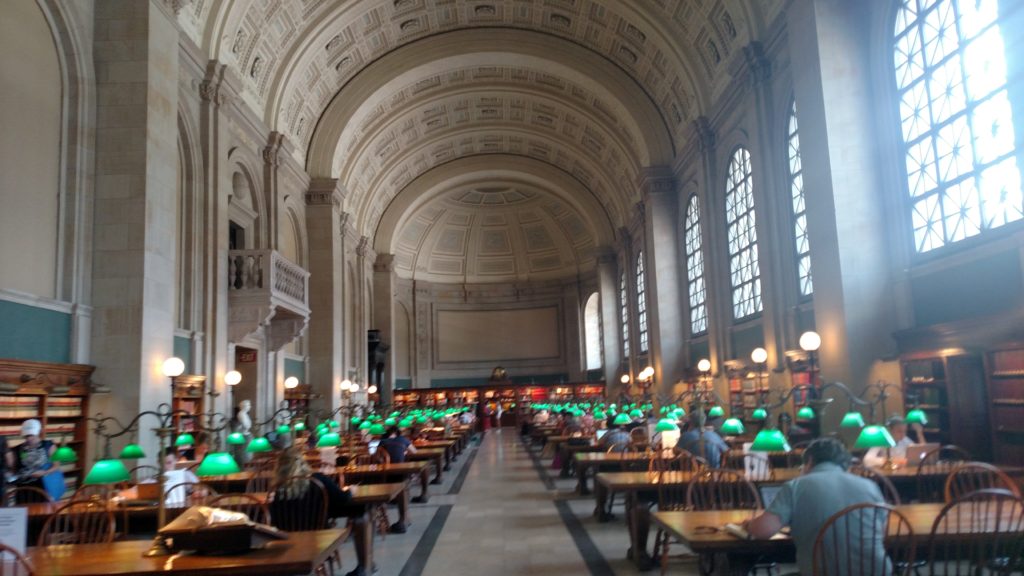 (2) The third floor contains a fabulous (and controversial!) masterpiece mural cycle by John Singer Sargent.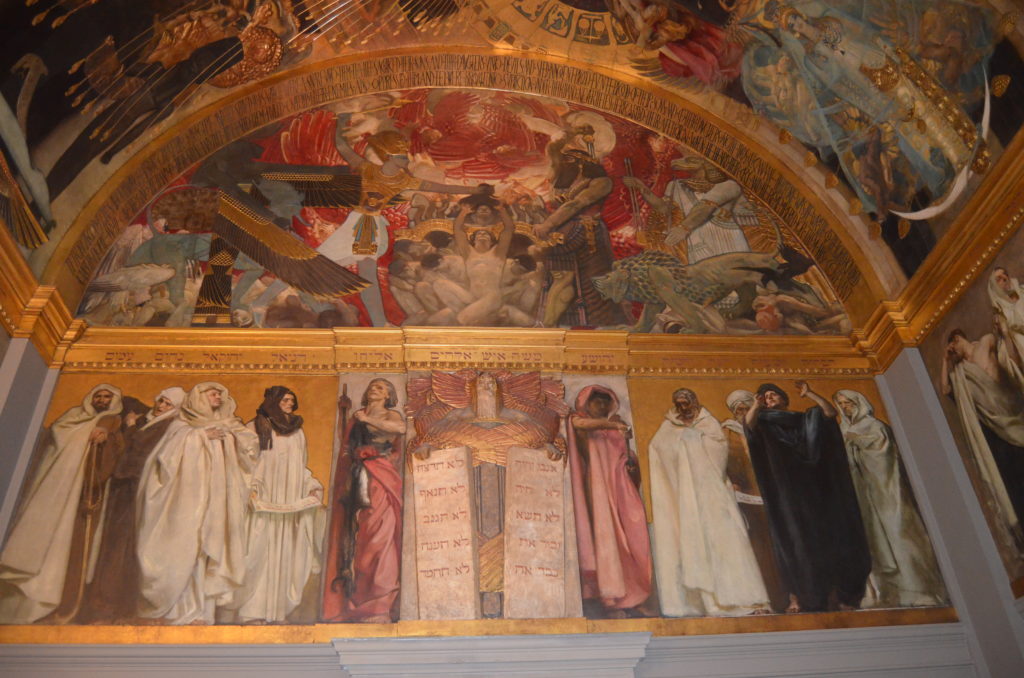 (3) The Courtyard is a hidden gem of a restaurant, serving exquisite lunches and delightful afternoon tea. How civilized!
(4) The other courtyard (not the restaurant) is one of my favorite not-so-secret spots in Boston. So peaceful.