Soprabolzano, South Tyrol – After a cloudy day yesterday, on our second day, the sun came out and we trekked all over these mountains. Bolzano is an excellent base for hiking the Dolomites. From the center of town, a cable car ascends to the village of Soprabolzano, or Oberbozen in German. The village is the starting point for a network of marked hiking trails that crisscross the mountainside.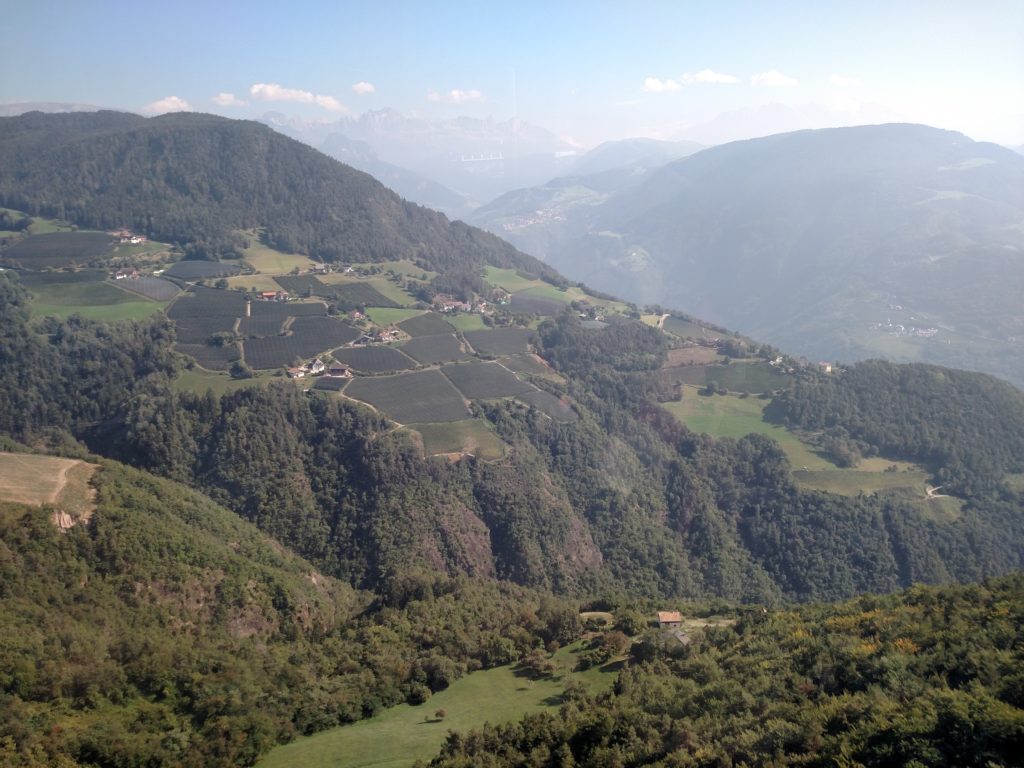 Incidentally, there's also a narrow-gauge railroad between Bolzano and Soprabolzano. Perfect for train buff kids. Unfortunately, the twins are done with that phase, so we went for the cable car (much to Daddio's disappointment).
The Renon Tourism Association office provided the trail map, as well as suggestions for kid-friendly routes. The first part of the route traversed the forest, where we discovered some intriguing mushrooms.
The second part was more open with lovely views, although the really stunning high Alps were still distant. We passed several farms, home to donkeys, llamas and other friendly creatures. The twins hiked for four hours, earning themselves giant gelato sundaes.