Madrid, Spain – Number one priority for a weekend in Madrid? Sunday afternoon in Parque de El Retiro.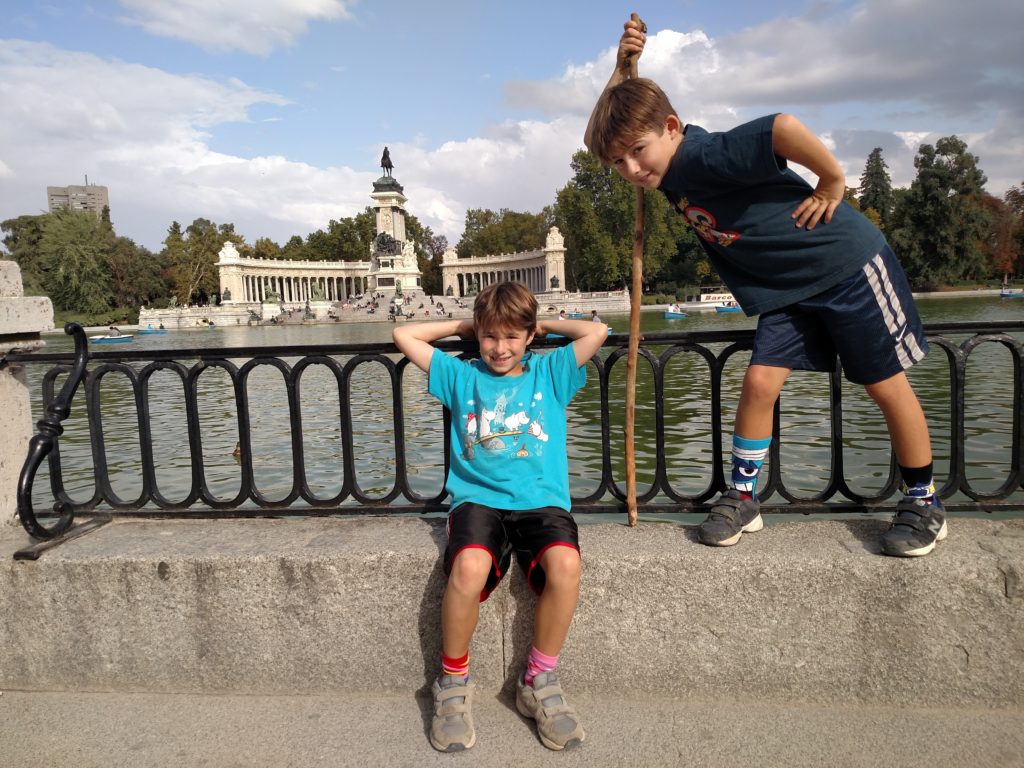 This was a fabulous (free!) afternoon. We packed a picnic and spent our time exploring the park, playing at the playground, and watching the street performers. I love this scene from the playground. (I stopped the video too soon because I didn't expect the gesture of kindness from the stranger/friend at the end of the monkey bars.)
By now you must be wondering, what's the number two priority for a weekend in Madrid? The obligatory stop at Harina bakery for cakes.