Rome, Italy – Here is a quick summary of what it's like to travel with children. On some days, you go bike riding on the oldest Roman road, nonchalantly pedaling past 2000-year-old Ancient ruins. On some days, you (or your kid) gets three flat tires on two different bikes on one ride. And on some days, you do both. And that is our story of the Via Appia Antica.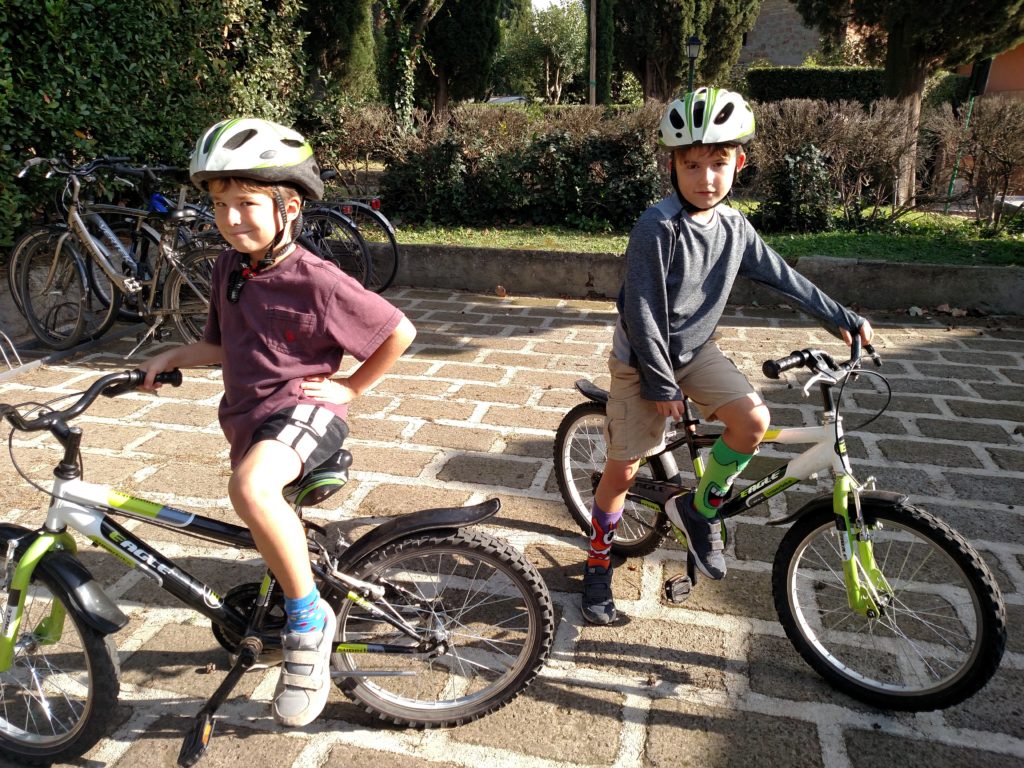 Our ride on the Via Appia Antica — the old Appian Way — was not without its bumps (both figurative and literal). Daddio had to return to the shop–not once, but twice–with a flat tire (not his own). But I refused to give up!
This was our solution after the second flat tire (about 6km from the bike shop and any sign of civilization). I know, somebody probably wants to give me the Mom-of-the-Year award.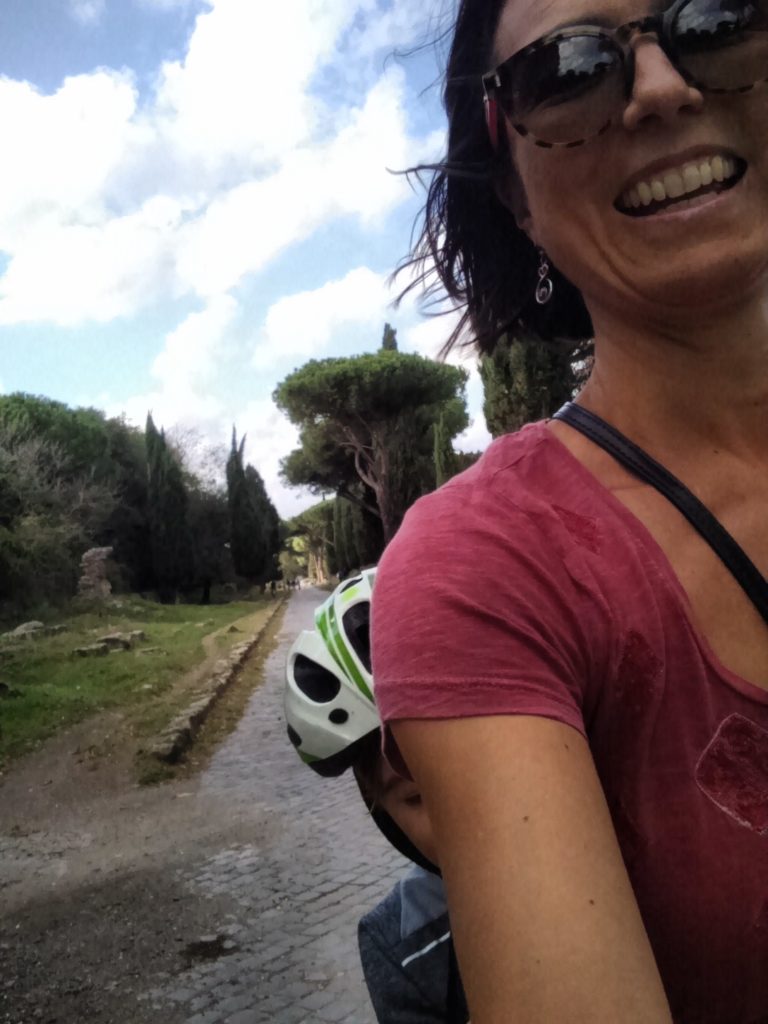 In the end, we did not make it all the way to the Roman aqueduct, which was our goal. But we did ride a good stretch of the Via Appia Antica — a truly amazing relic from Ancient Rome that is littered with ruins, rocks, temples, statuary and other 2000-year-old odds and ends. The structure pictured below is a nymphaeum. A monument dedicated to nymphs, of course. Because who doesn't like nymphs?
Unlike in Rome, this is a rural area that does not get too much traffic. It seems like many of these ruins are not being actively preserved. At least, the archaeology police are not as vigilant.