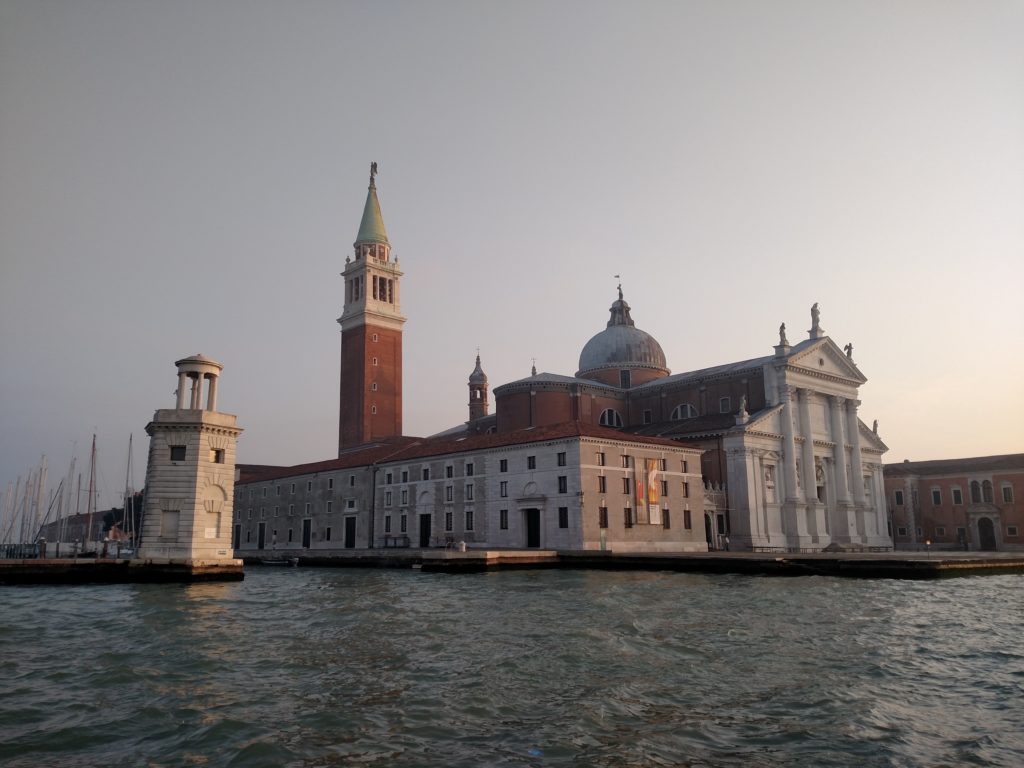 Venice, Italy – Rumor has it that the view from the campanile at San Giorgio Maggiore is even better than from the one at San Marco, as you can see the entirety of Venice in one fell swoop. It was a bit hazy but still grand today. Here is Venice from above.
San Giorgio Maggiore is a monastery that occupies its own island in the Venice lagoon. Besides the church and the marina, there's a labyrinth for the contemplative and art exhibits for the curious.
We had the pleasure of seeing Qwalala by Pae White. This delightful, interactive, colorful glass sculpture plays off the Venetian tradition of glass making.