Henneker, New Hampshire – There is no shortage of winter in New England. Yet somehow, with busy weekends and winter break in Florida, we often run out of time to ski. This weekend I seized a rare free Saturday for skiing at Pats Peak in New Hampshire.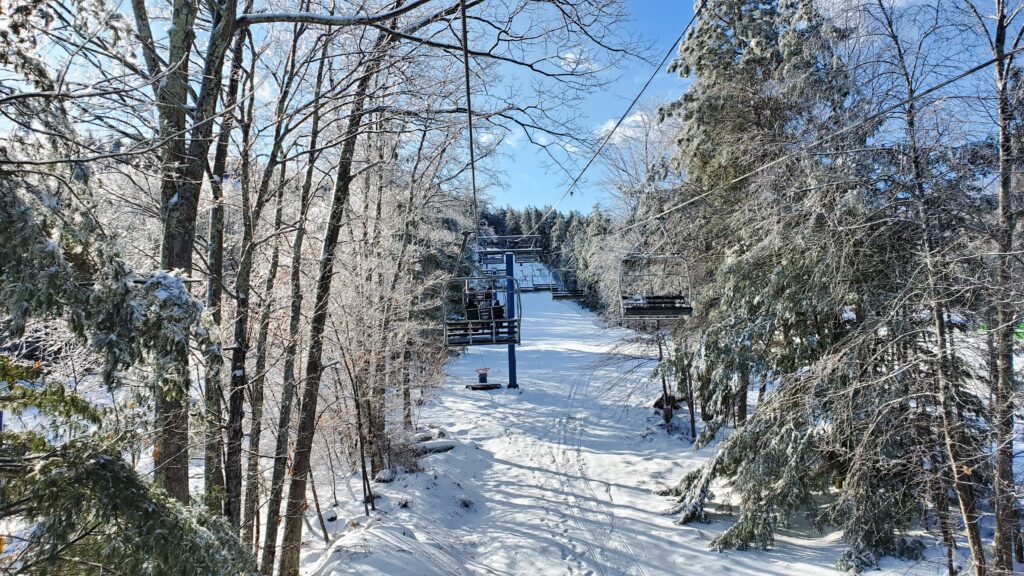 The best New England skiing is further north, I know. But we are relatively novice skiers so we are content to explore the smaller ski hills that are closer to home (which makes it possible to go for the day, instead of the whole weekend). In previous years we went to Gunstock, which was a little too far away, and tiny Ski Bradford, which we have now outgrown.
Pats Peak is somewhere in between, in terms of both size and location. Out of 28 trails, half are novice trails. But that means that the other half are intermediate and advanced, which is a good mix for those of us who need to start off easy and work our way up.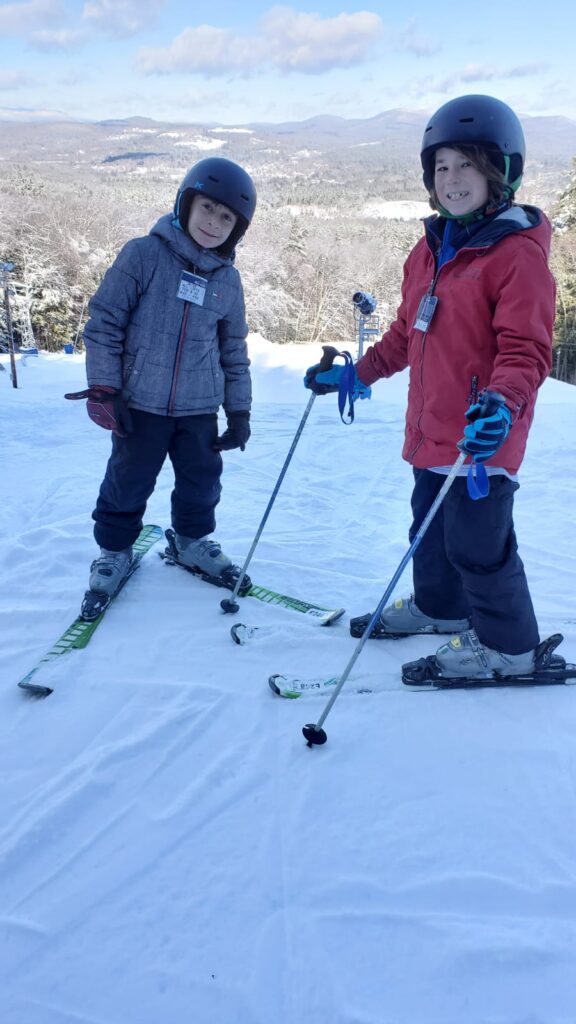 Unfortunately, Twin S was not feeling well so he stayed at home. Instead, we took a friend so V had somebody to pal around with. I was concerned that friend was a much better skier than V, and that we would not be able to keep up with him. But he did a great job of encouraging us on the more difficult runs and waiting for us at the bottom.
We all had a blast at Pats Peak, which offered an ideal mix of easy and challenging runs, all within an hour's drive from home. We'll be back! (We have to–I promised S!)