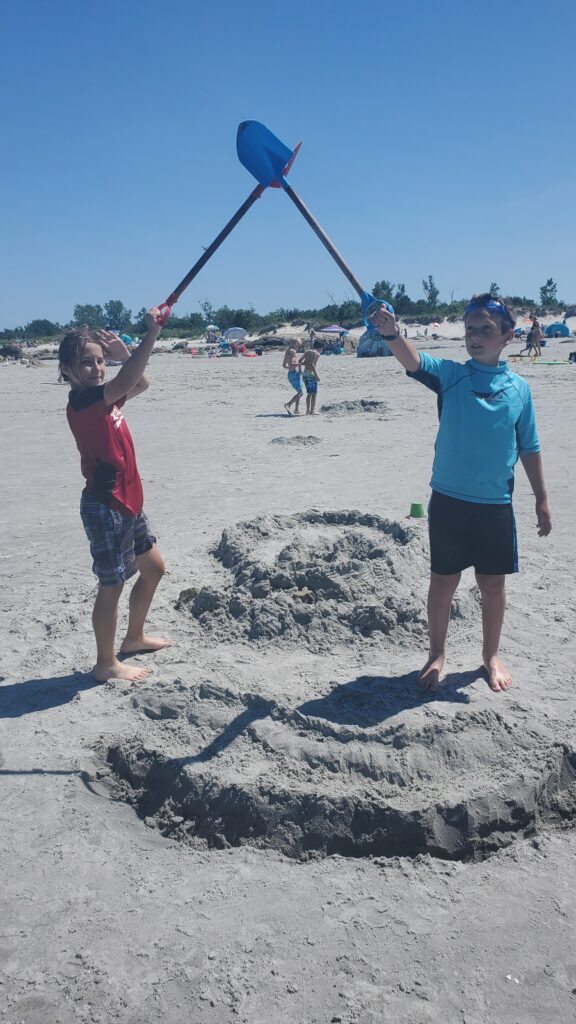 Gloucester, Mass – (Cue Alice Cooper.) School's out for summer! School's out for-ever! Time for our annual first-day-of-summer-vacation trip to Wingaersheek Beach. Best way to kick off summer vacation!
There's a few things you can say for certain about going to the beach in Massachusetts in June:
It's not crowded.
It is cold.
The kids did not spend too much time in the water (but they all went in – and so did I!) But they still had a blast climbing on rocks, looking for crabs and digging in the sand. Not sure if we will get in as many beach outings as we did last year, but we're off to a good start. Let the beach days begin!