Santa Elena, Costa Rica – I had an incredible dinner in the sky at the San Lucas Treetop Dining Experience. (That's right, it's not a restaurant, but a dining experience.) This set up!
The menu changes seasonally, but my eating extravaganza included eight courses, each representing a province of Costa Rica.
Appetizers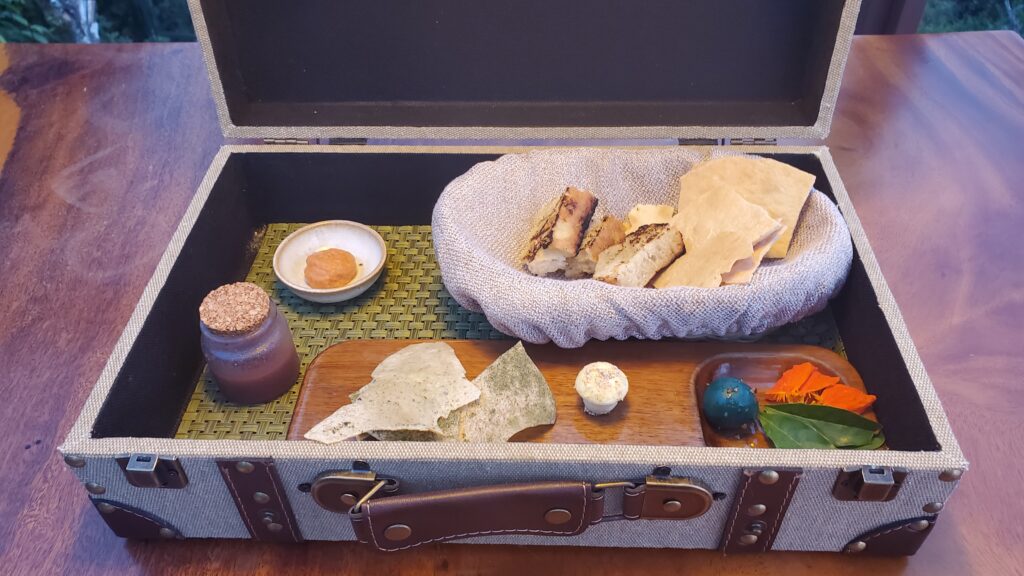 The first course was not from one particular region, but rather a suitcase for the upcoming "travels" around Costa Rica. Focaccia with tomato pesto, homemade potato chips, and mild chicha flavored with cinnamon. (The server assured me the chicha was not made the traditional way, which involves chewing and spitting the corn to aid fermentation.) The greenish sphere was an almost indescribable salty-sweet thing made of cacao and filled with fruit juices. It literally melts in your mouth. Amazing.
Savory Courses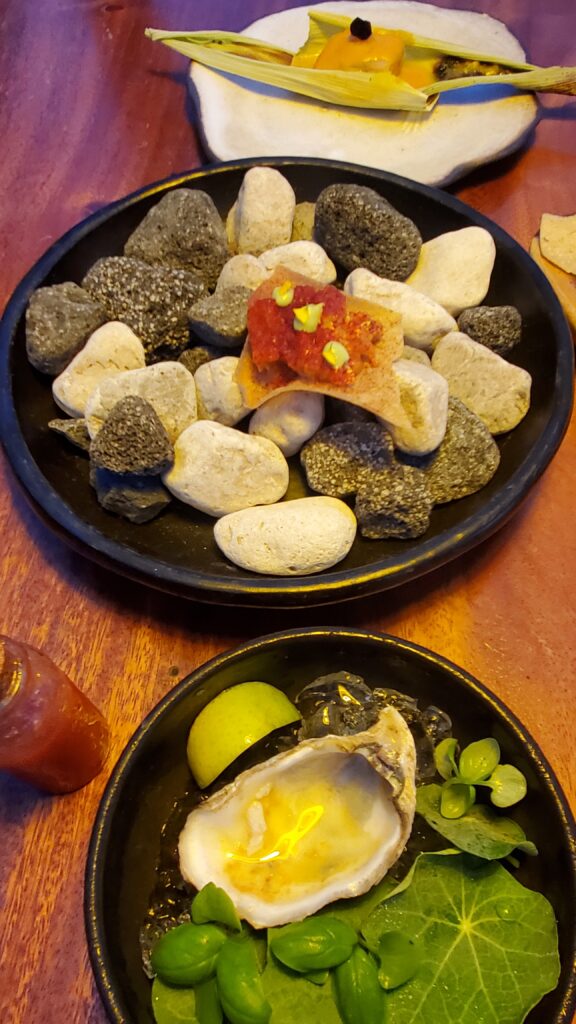 Three bites of seafood from Puntarenas on the Pacific coast:
– oyster garnished with chili water (which I accidentally ate before taking the photo)
– callejera, a popular street food (basically tuna ceviche on a corn chip)
– delicious grilled dorado with a sauce that I forget
Cornbread with a creamy corn sauce made with 15 types of corn (!) from Guanacaste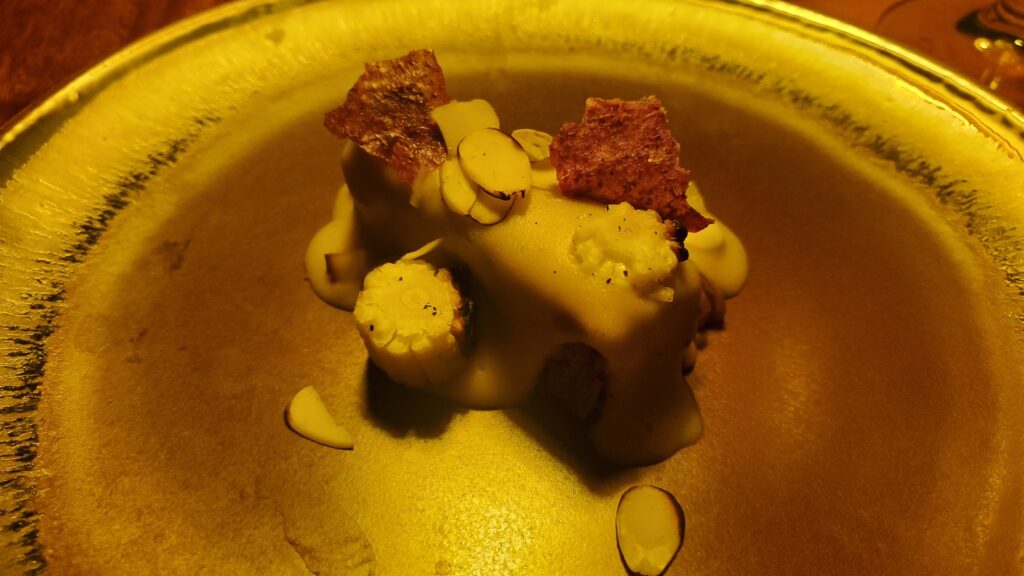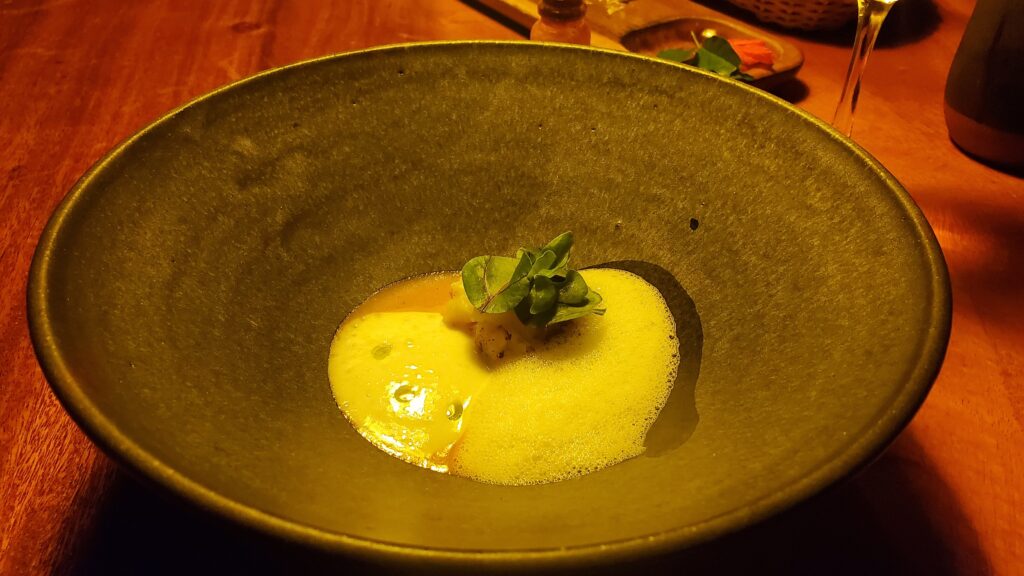 From Limon on the Caribbean coast, lobster with spicy coconut cream and froth, with a delectable red pepper puree underneath. My favorite savory course.
A sort of meatball served on beetroot puree, with creamy shredded lamb on the inside, charred on the outside. It is spherical in shape to evoke the mysterious prehistoric spheres found in Cartago (and elsewhere around the country).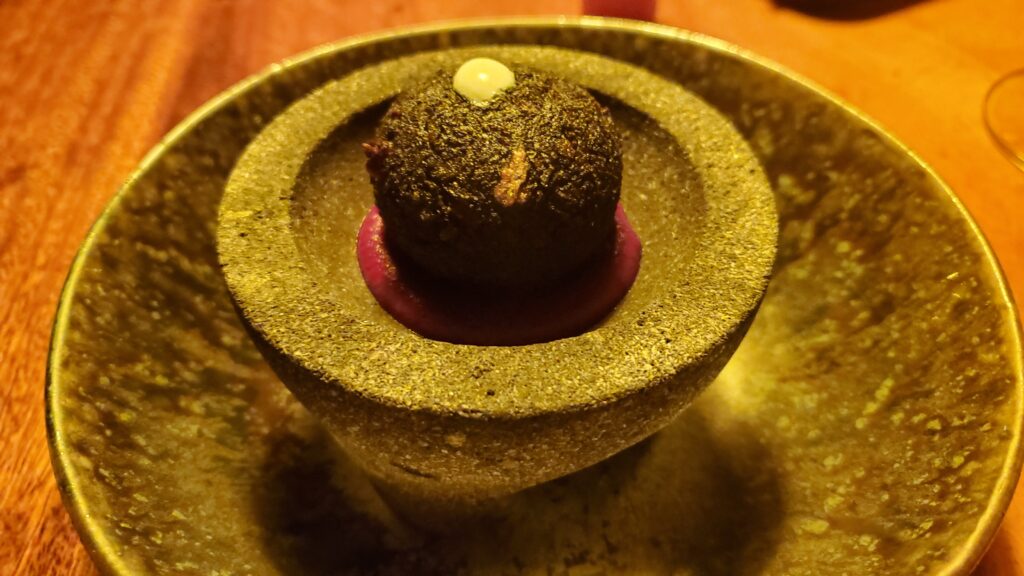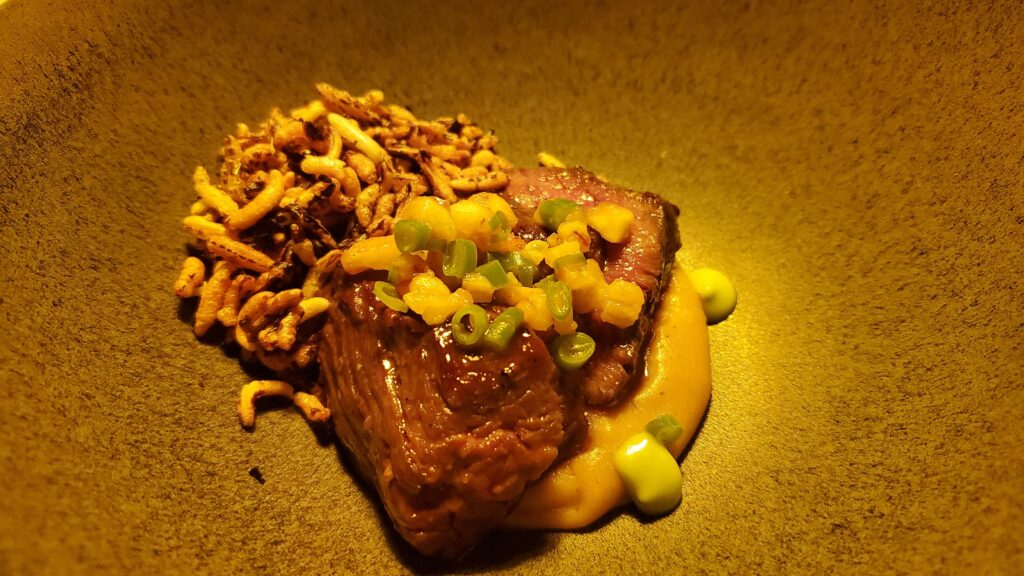 Representing San Jose. The traditional meal in Costa Rica is called a casado (or "married" since it was undoubtedly prepared by some devoted spouse). It always includes meat, rice and plantains. Here we have a grilled tenderloin served on a plantain puree with a side of toasted rice (or something like that).
Sweet Courses
From Heredia, which is famous for its fruit markets, we have a fancy fruit medley with too many fruits to remember, served with tres leches, a fruit sorbet and a sort of cookie made from a sweet flour (?) The details definitely got a little fuzzy by the end. But this was incredibly yummy – refreshing but still decadent.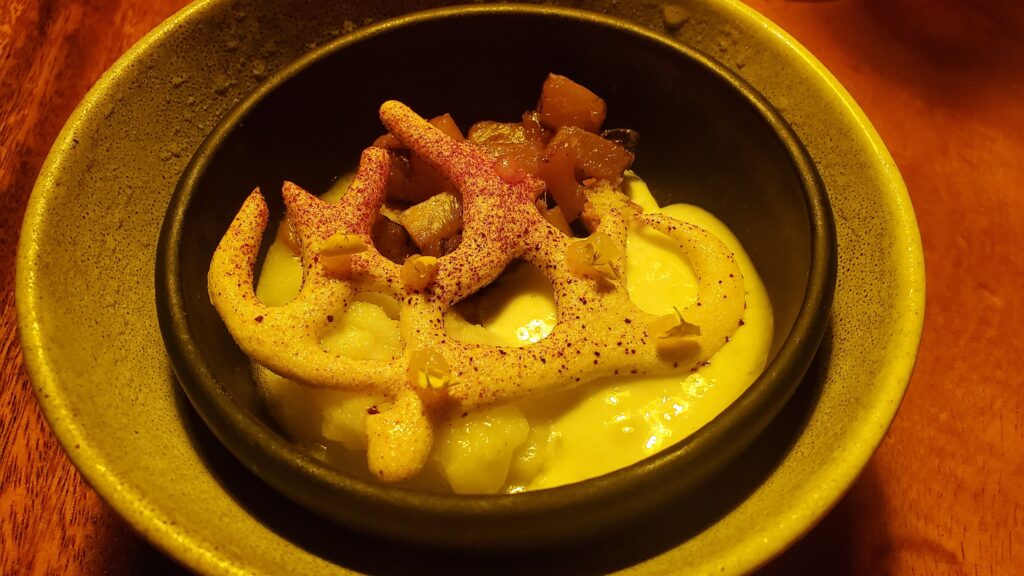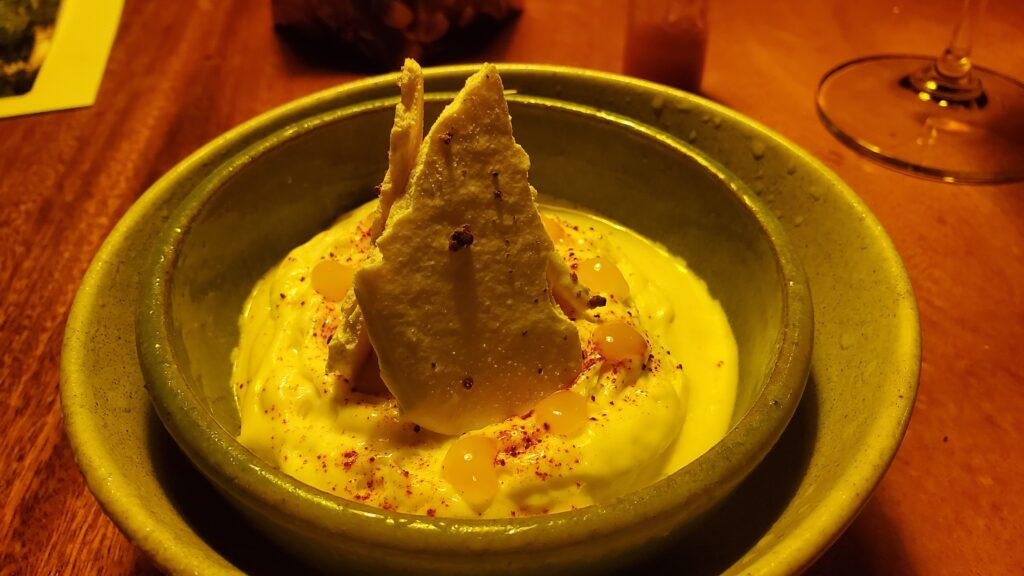 And finally, from Alajuela, one of the country's cacao regions, a brownie which you can't see, with a creamy mango puree and fresh mango
The final parting gift was beautiful hand-painted chocolates in the design of the golden toad, a creature once endemic to Monteverde but now extinct.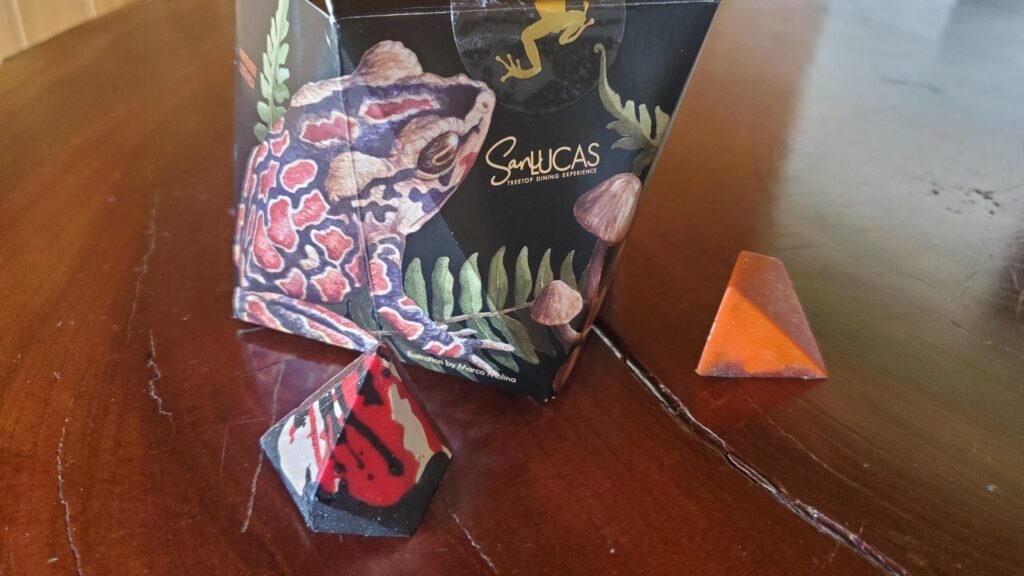 San Lucas Tree Tops restaurant offered quite a memorable eating extravaganza, as well as a lesson in Costa Rican history and culture. A dining experience, indeed!