Sitio de Mata, Costa Rica – Travel days are never easy, and yesterday was no exception. But I am pleased to report that we survived two airplane flights and a two-hour drive and we are now comfortably settled in our (first) "Costa Rica house".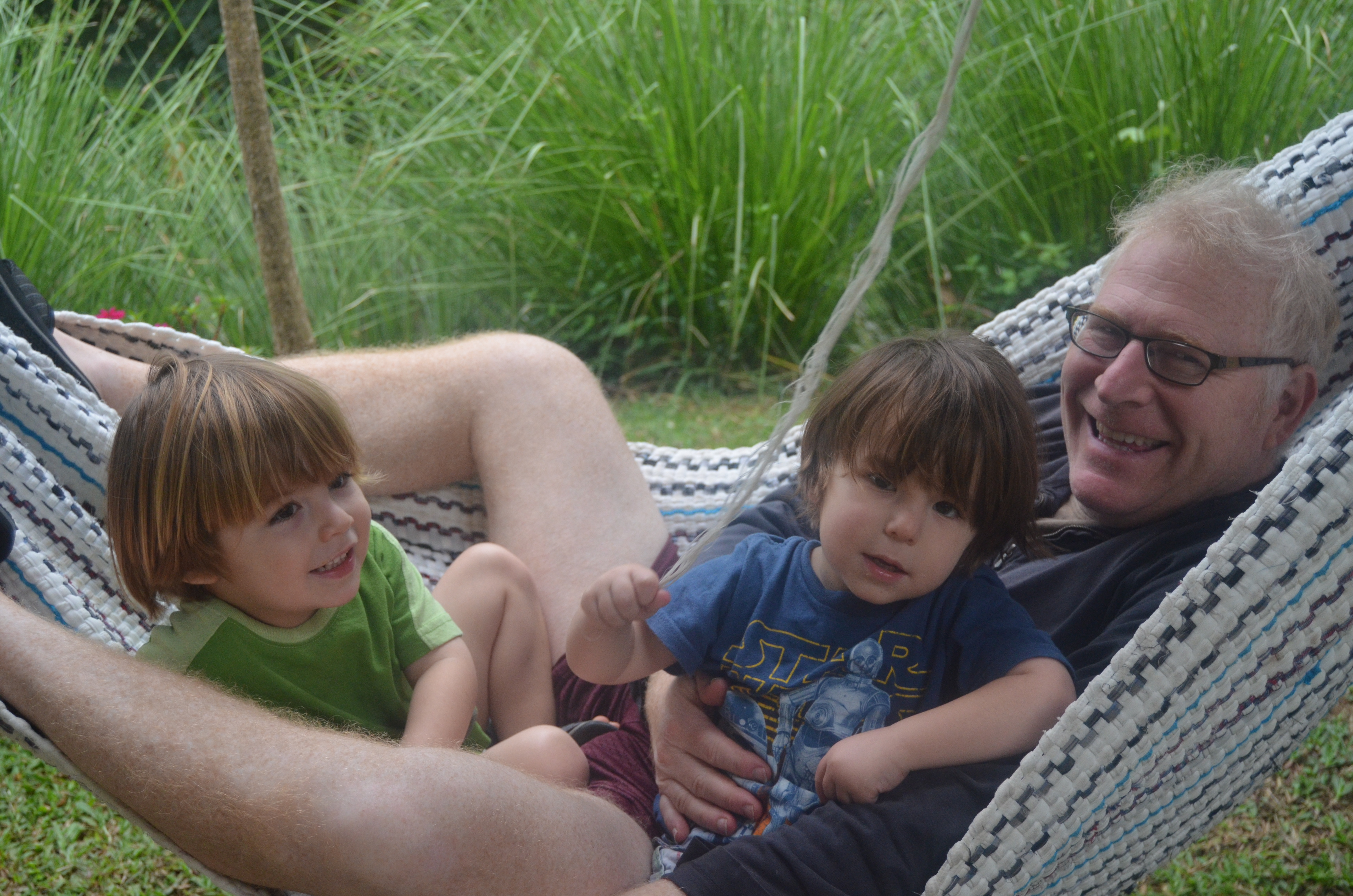 The twins did a great job on the flights. It's been about nine months since our last flight and that age difference makes a huge difference in the ease of travel. They are so much more reasonable now. (Ha! What I am saying? Of course they are not reasonable. But they do understand what's going on and that comprehension helps.)

Based on a recommendation from a neighbor, we tapped our local library for the DVD
Shae By Air
. It's basically a step-by-step overview about what happens at the airport and on the airplane, including reminders about appropriate behavior (wearing seat belts) and inappropriate behavior (kicking the seat). We watched it several times during the week before we left. The twins loved the video. They were really excited about going on the airplane, and I think it was probably useful for them to know what to expect, as I'm not sure they can remember their last airplane experience. Also, Shae (the little girl in the video) is very well-behaved and she sets a perfect example, so that can't hurt either!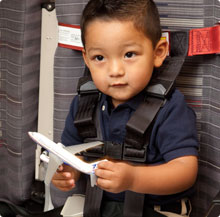 We also sucked it up and purchased the CARES Airplane Safety Harness (two of them, of course) in hopes that they would keep my squirmies in their seats on the plane. This is the only child seat belt that is certified by the FAA. It is very easy to install on the airplane. And I think that the over-the-shoulder straps (reminiscent of their car seats) went a long way to keeping the kids on their butts. At least for the first hour. The harness is supposed to fit kids from 22 to 44lbs. I actually could not adjust it small enough for my petite 27 pounders, and they probably could have escaped. But they could not undo the buckle by themselves, and they didn't realize that they could slide out the bottom. So even though they complained, I think the harness served its purpose.
Both twins took nice naps on the second flight. And we were well stocked with snacks, books and surprise toys, which kept them pretty entertained. It was only after a full day of traveling, when we had to wait for two hours in the San Jose car rental office, filling out form after endless form, accepting fee after endless fee, that one kid finally lost it. Twin V melted down in the middle of the office, sobbing "I want to go to Costa Rica!"
I couldn't really blame him. "We all want to go to Costa Rica, V, we all do."
We still had a two-hour drive to reach the Finca Natural Paraiso. But by then the twins were exhausted and they slept the whole way. So we made it. And this morning we woke up to this view, so everything was worth it.