New York City – I was grieving after the tragedy on Patriot's Day. But I could not stand the idea of hanging around Boston and rehashing the horrible events over and over. A 12-block section of the city was cordoned off as a crime site, but I knew that the spooky sadness and fear and grief would permeate the entire city.
Don't misunderstand: it is normal and right to feel spooked and sad and afraid and aggrieved. I felt it too. I just didn't think I could handle being immersed in it. So Daddio and I packed up the family and headed to the Big Apple.
It's not exactly accurate to say we went to New York to escape: in reality, we have been planning this trip for several months. But I have to admit that I was relieved to be leaving town.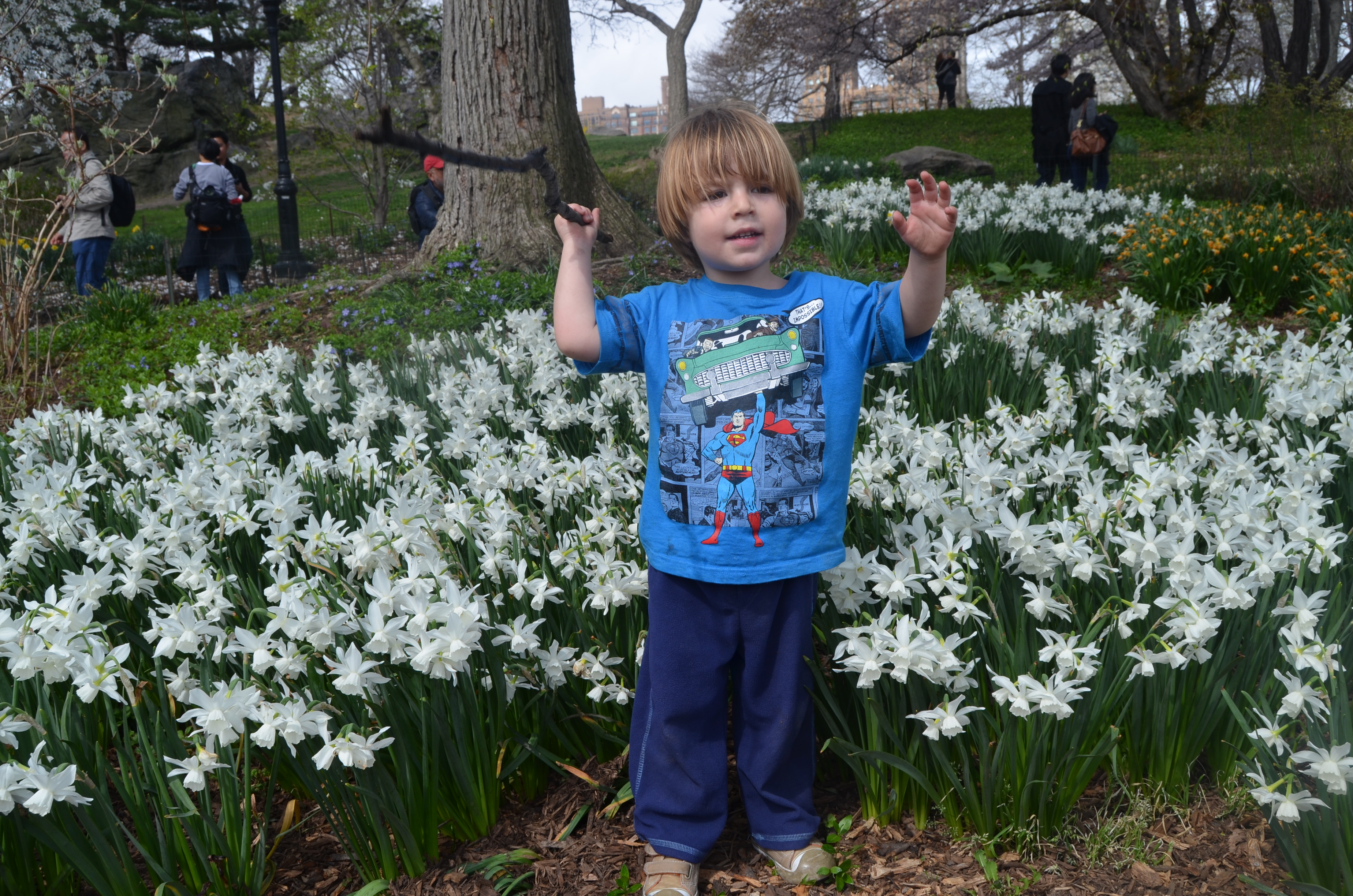 Basically, we spent three days playing in
Central Park
. The park was awash with blooms – forsythia, magnolia and cherry blossoms. Hillsides were covered with daffodils and tulips and blue bonnets. The twins climbed on the rocks, ran up and down hills, chased pigeons, ate popsicles and watched the human theater.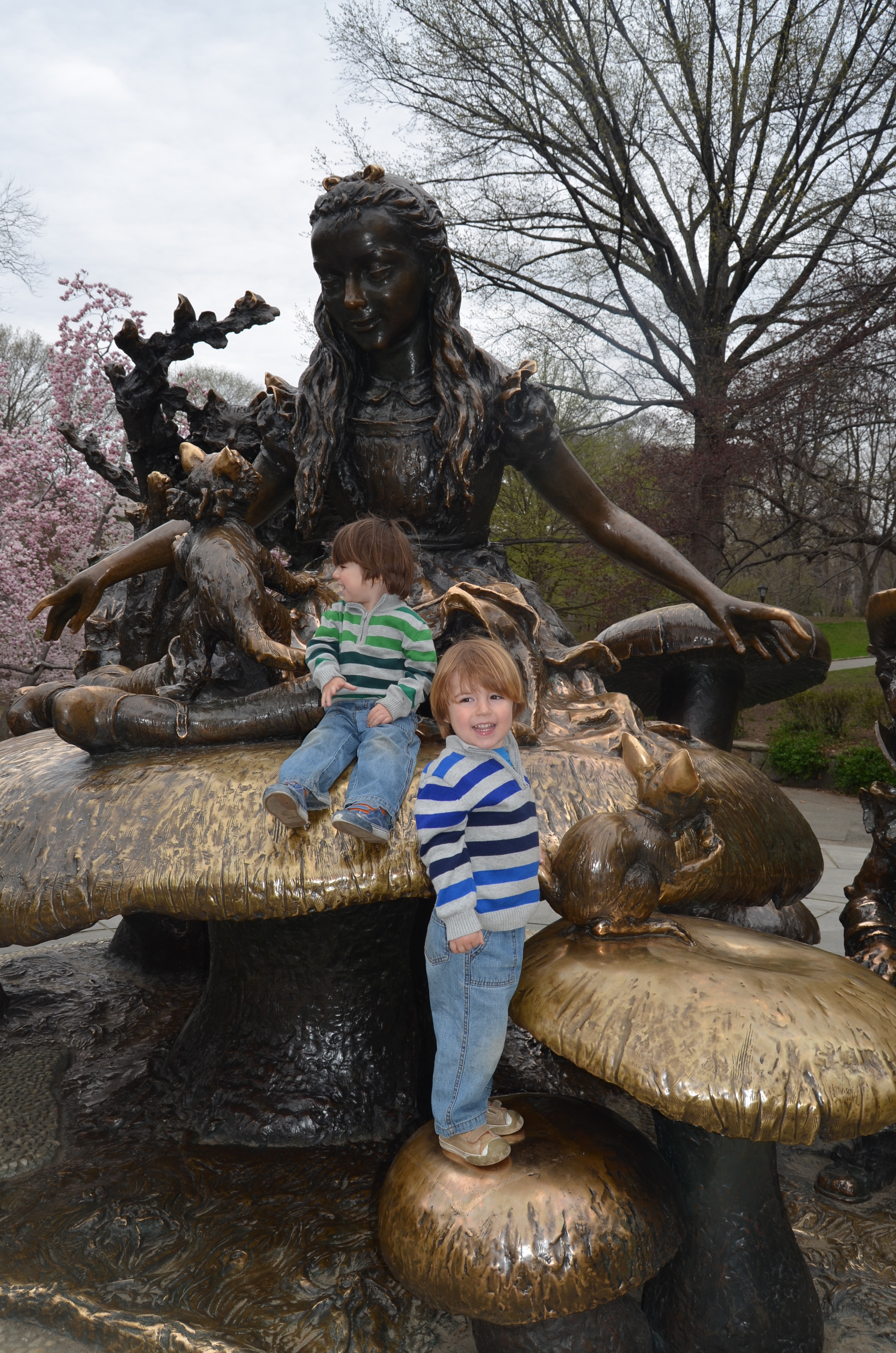 I feel like we barely scratched the surface, but here are some of the all-time favorites and lesser-known gems that we discovered in Central Park:
Alice in Wonderland – Shortly after snapping this photo, Twin V slid right down the mushroom and landed on the ground with a thud. We tried to put a good spin on it, saying he was like Alice falling into the rabbit hole, but he wasn't buying it.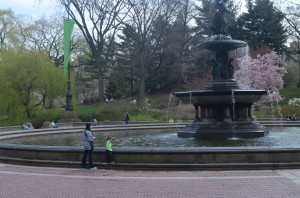 Bethesda Terrace –
Hours of entertainment, right here. There is a magnificent centerpiece fountain (a particularly special treat if you happen to be visiting a generous auntie who gives you coins to throw in for good luck). Buskers, including breakdancers, a harpist and a puppeteer wizard (and by that I mean he was a puppeteer dressed up like a wizard). And best of all, a turtle pond with real turtles.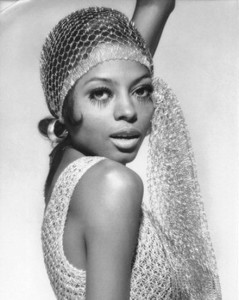 Diana Ross Playground – I'm not saying this is the best play ground in Central Park (as there are dozens) but it is the only one named after a native Detroiter and former Supreme.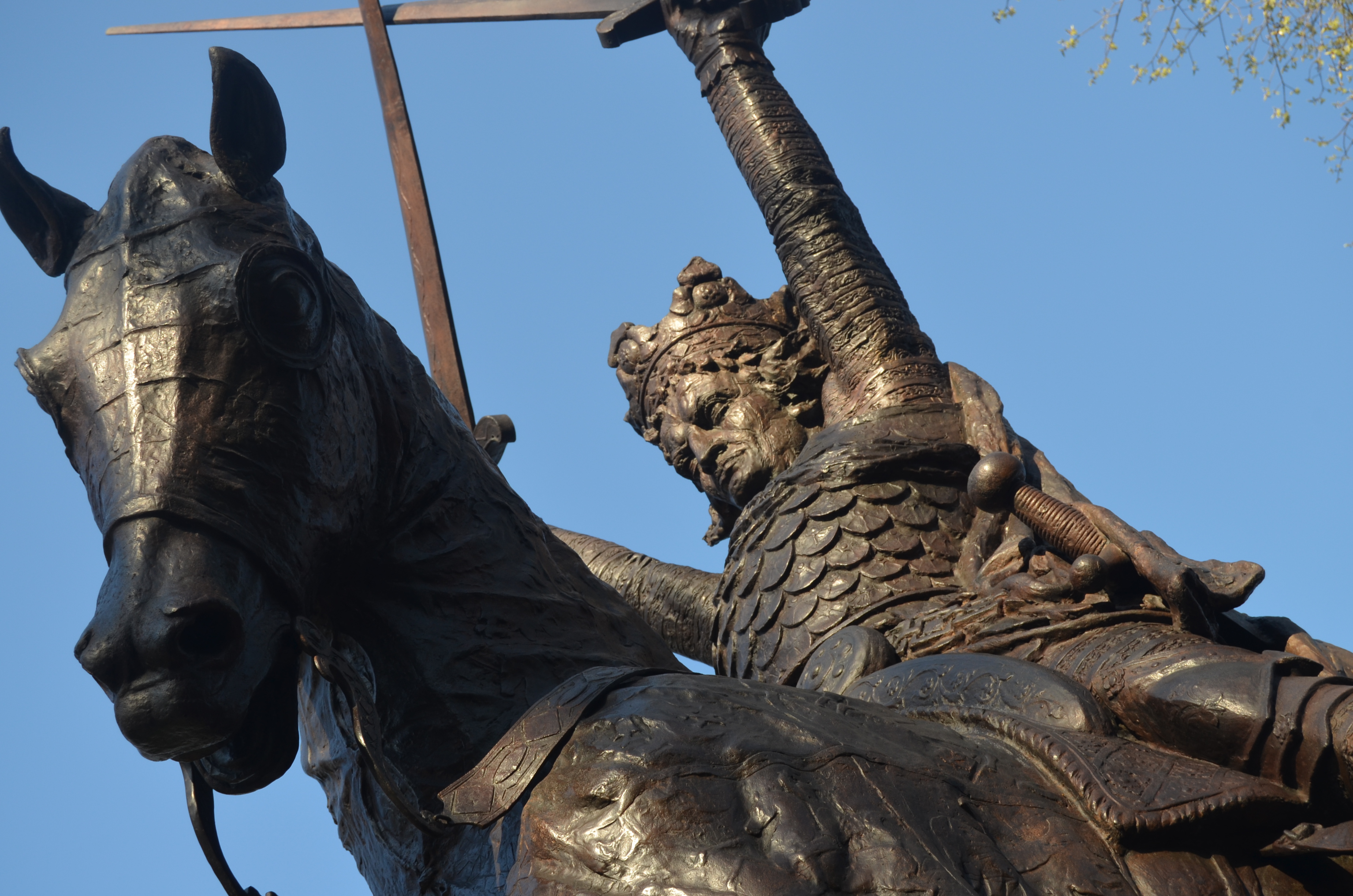 King Jagiello –
Perhaps not too exciting for most, but Daddio and I got a charge out of seeing the statue of the Polish hero (who is featured on the cover of
Daddio's latest book
, by the way).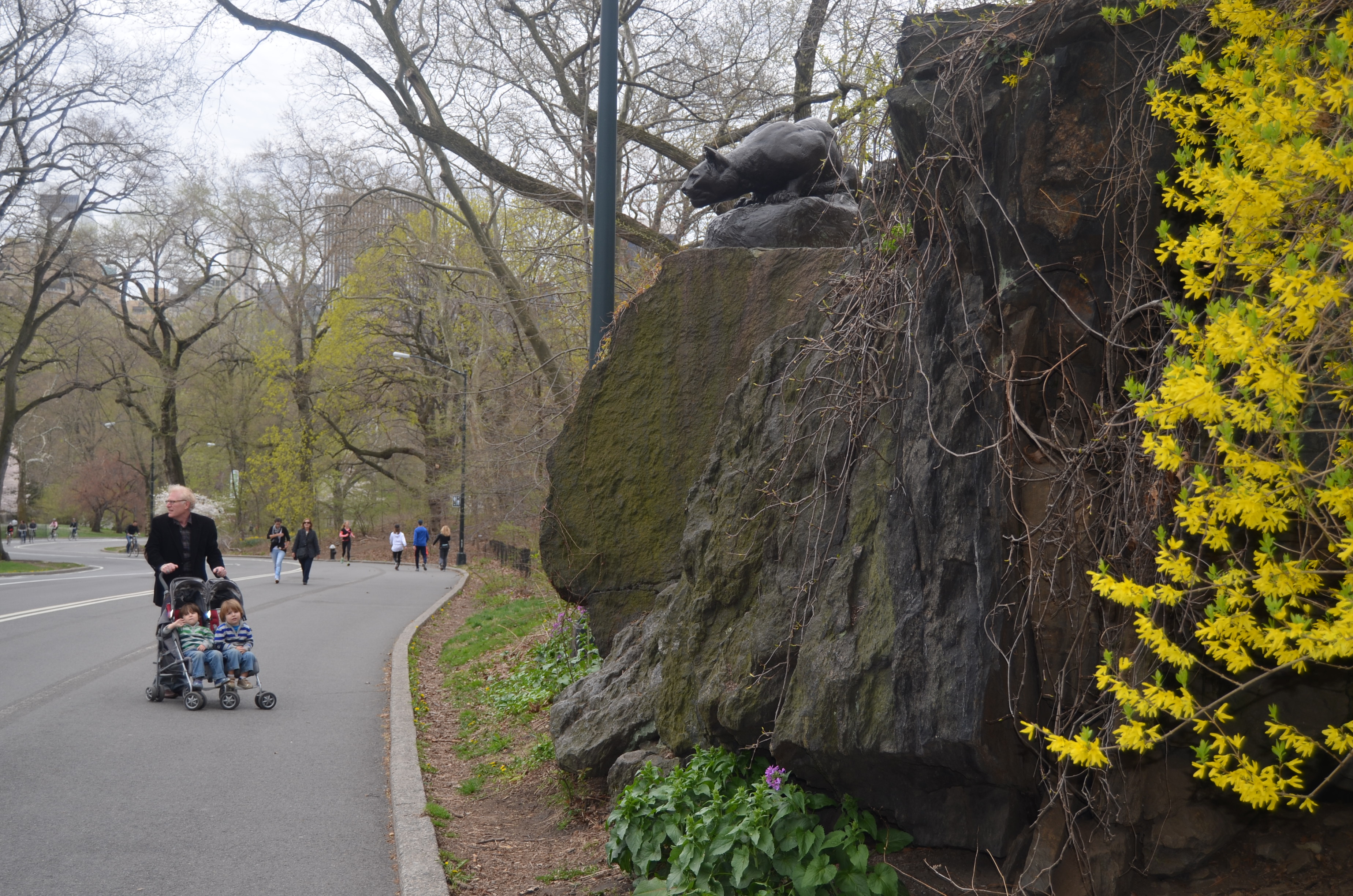 Still Hunt – This life-size panther perches on a cliff overlooking East Drive, terrorizing unsuspecting runners and strollers.
Strawberry Hill – Beatles Fans #1 and #2 paid their respects to John Lennon. Many tourists lined up to snap photos while a busker played guitar and sang "Imagine". I'm sure he makes a small chunk of change doing it, but he must get tired of playing the same song over and over.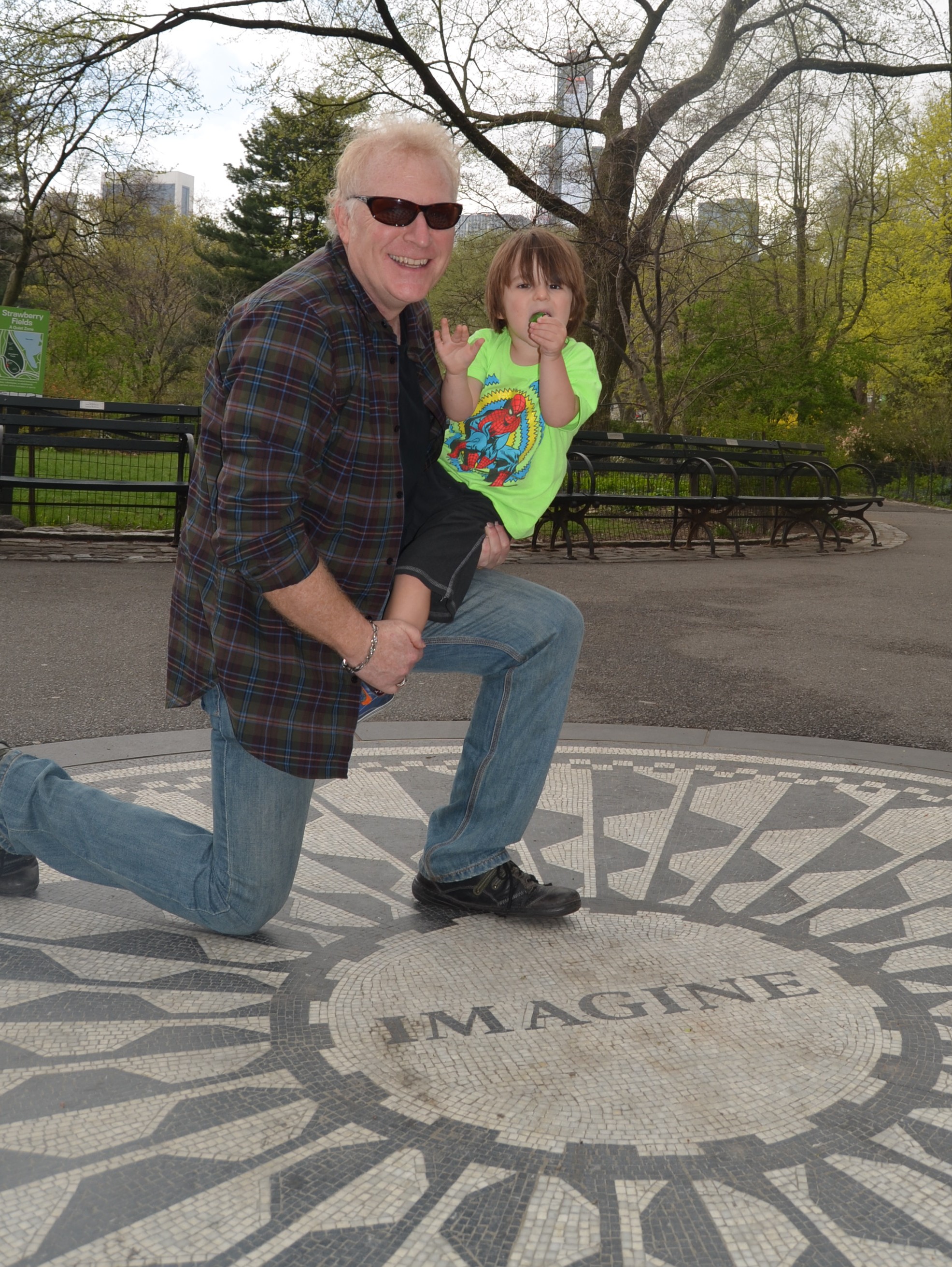 Still, we bought the twins a Peace pin for their diaper bag. Despite everything that happened this week, we can still imagine it.