Somerville, Mass – There comes a time, when there is just no place left to put the snow.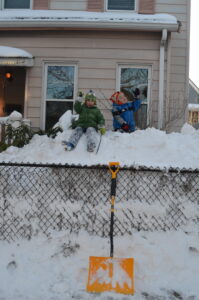 This seemed to occur after our first big snow storm, in the last week in January, when we got 22 inches of snow. The twins' school was closed for two days. We went sledding and had endless snowball fights. It was a blast.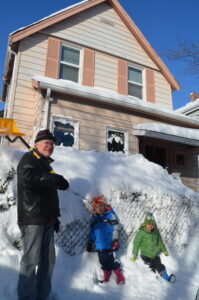 The following week, the Patriots won the Super Bowl. And then we got 14 more inches of snow. That didn't stop the Patriots Super Bowl Victory Parade, but it did stop us from going to see it. It also stopped school for two more days. We built a snow maze in the back yard. It was okay.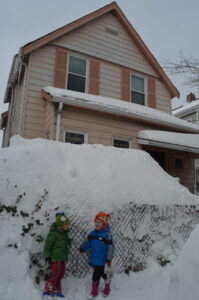 The next week, we got 16 more inches. The pilot light went out on our boiler, and we were without heat for 48 hours. School closed for the entire week. We climbed on snow banks and contemplated how easy it would be for a 3-foot-tall person (or two) to "accidentally" get buried in the snow. It was not pretty.