Stann Creek, Belize – This has been a pretty amazing week, filled with wild adventures and incomparable experiences. The twins loved it, and so did I.
But just for the record, this is how we spent part of the afternoon yesterday: wading in the creek near the Bocawina Rainforest Resort and catching tadpoles (and trying not to let the minnows nibble our legs).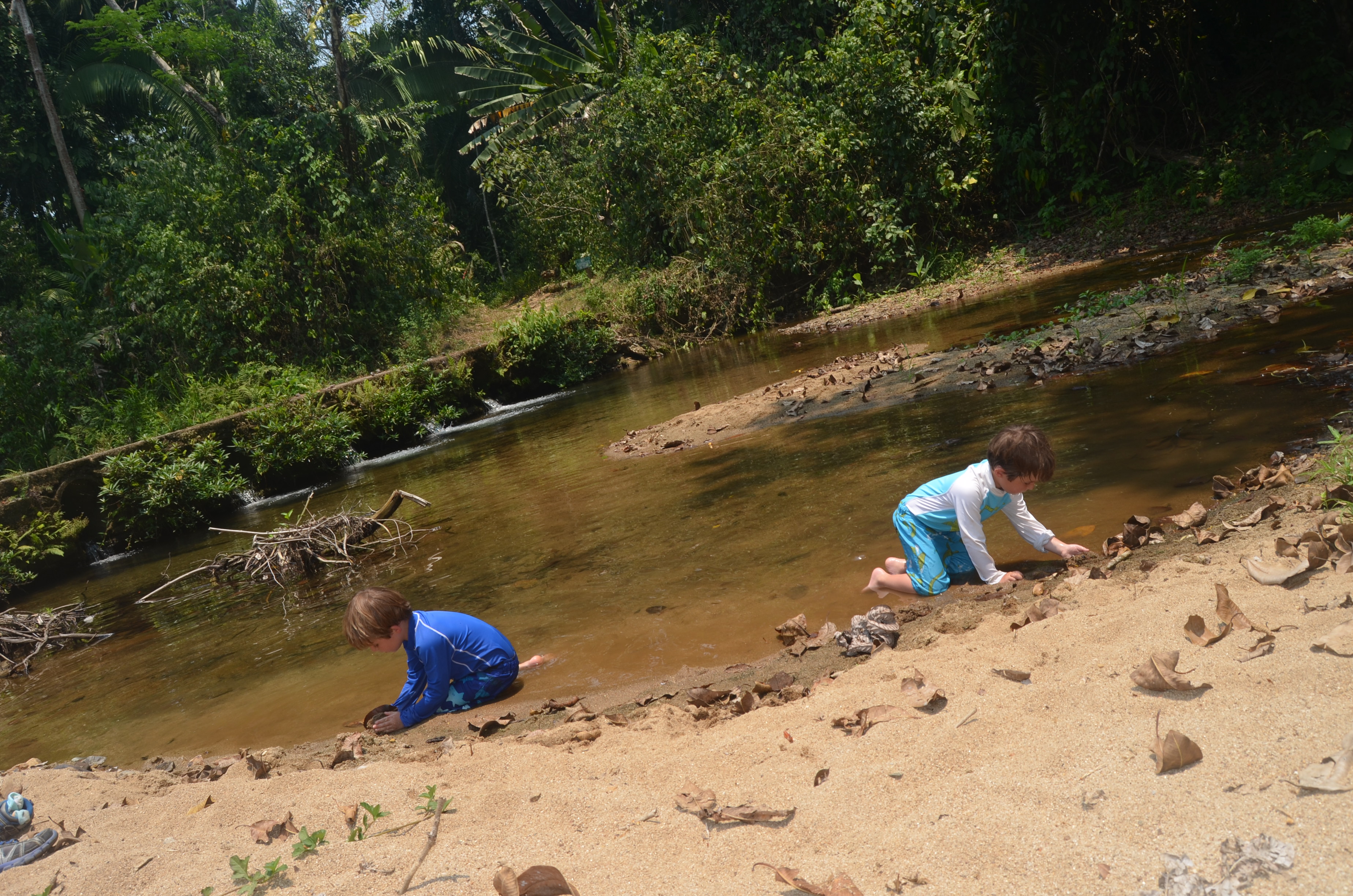 I'm think this ranked among the twins' favorite activities for the week. I know they did not want it to end (they let me know).
It's a reminder that travel does not have to be exotic or extravagant or expensive to be rewarding. It just has to be a chance to explore a new environment and make some discoveries. And sometimes the small discoveries are the best ones.