Venice, Italy – This is actually the second time we have spent a semester in Venice. The first time was a lifetime ago, before twins, in 2008. It was so long ago that I had a different blog back then. (Start here to read about our first stay in Venice). This week, we went to visit our old stomping grounds near Campo Santa Maria Formosa.
This lovely campo is famous for the deformed face that is carved into the cornerstone of the Santa Maria Formosa church.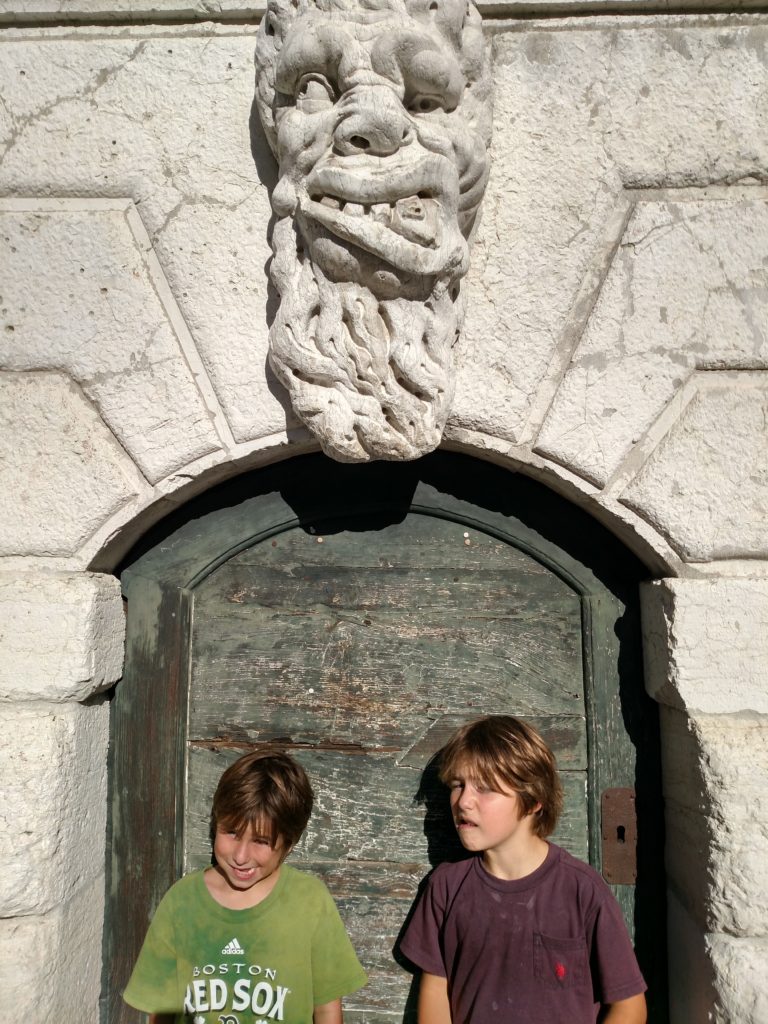 I was happy to see that Salvatore is still manning his produce stand in the square and the bakery still has the divine torta rustica in the window. We could not get a table at our favorite restaurant though, Osteria al Portego. (We never used to have a problem with that.) And our pizza place is now a hardware store. For the most part, though, I'm pleased to report that 10 years on, the old stomping grounds seem more the same than different.
In honor of this Throwback Thursday (#TBT), here is a video that I made while we were here. It was an audition for the short-lived television series, Lonely Planet Off the Beaten Track. (For the record, they didn't tell us the theme of the show was going to be "off the beaten track." Otherwise, I probably would not have chosen a Venetian mask shop as the subject of my audition video.)
In case you were wondering, my audition was not successful, and I never got to host my own travel show. At least not yet.