Somerville, Mass – Wow, it's been a long time since we have had a dinner party. (Thanks, Covid.) But the backyard is in full bloom and we have friends visiting from out of town, so we knew it was time for a New England seafood feast!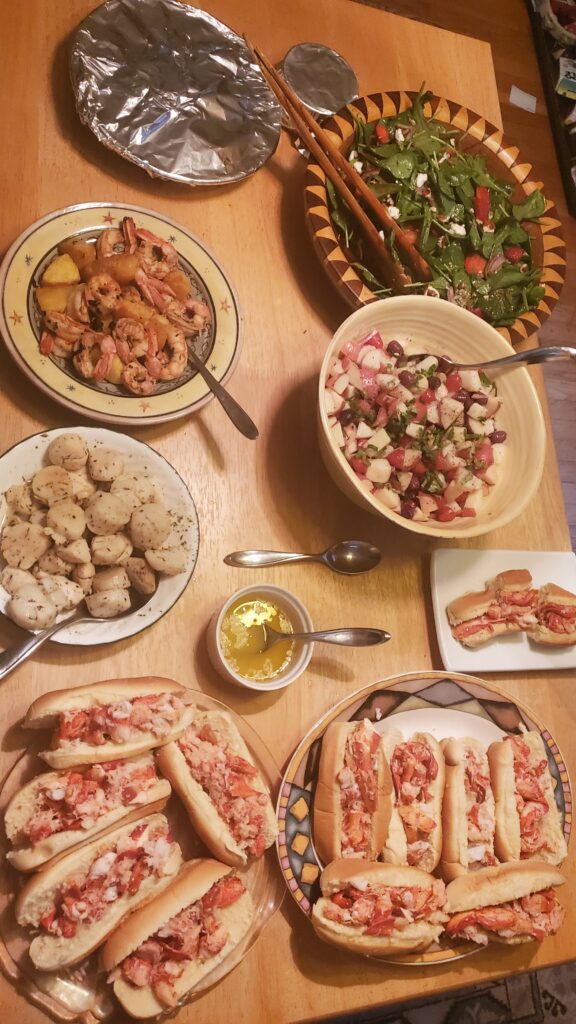 Menu:
Lobster rolls (per Daddio's secret recipe)
Grilled shrimp and scallops
Very much marinated potato salad (a Mollie Katzen favorite)
Spinach salad with strawberries
Baked Alaska for dessert (of course!)
Welcome to New England!