Boston, Massachusetts – Even the most city-savvy Bostonians might not know about Design Museum Boston. That's partly because it's pretty new, founded in 2010. That's also because it has no permanent location. Sometimes called a pop-up, the museum brings the exhibits to you − in public spaces such as shopping malls, airports and parks, as well as in art galleries and on the web.
The creative minds behind the museum are redefining what it means to be a museum. And it's awesome.
The twins and I checked out the latest exhibit, Street Seats, which is currently on display along both sides of the Fort Point Channel. The idea is to "re-imagine the public bench" and to provide someplace for the good folks strolling along the channel to sit down and enjoy the environs (which is actually a pretty nice thing to do nowadays).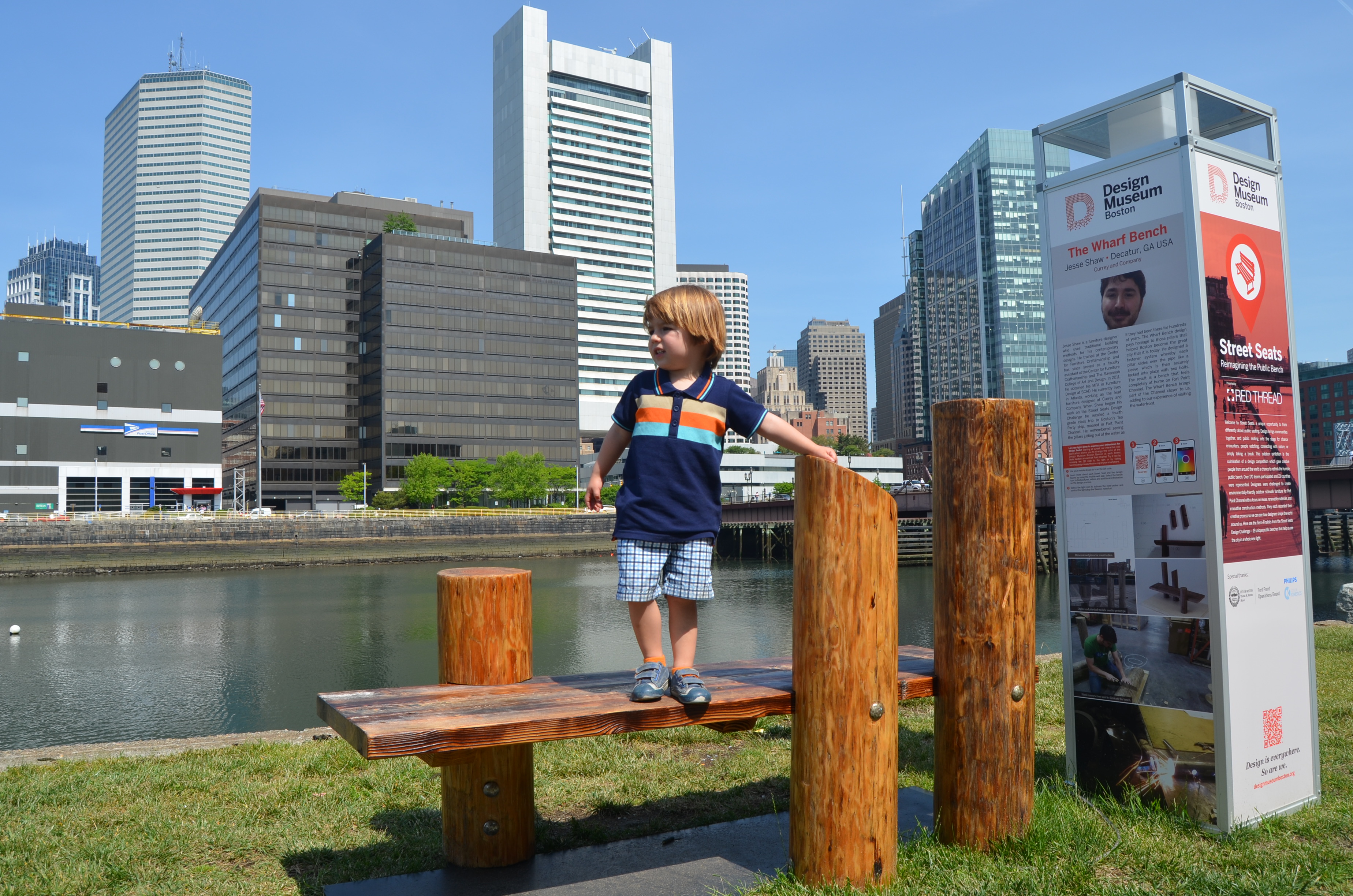 The Design Museum received over 170 bench proposals from 23 countries around the world. The 17 favorites are on display until October 2013 along the channel. (Twin V, below, is standing on Bowsprit, which was the Grand Prize winner.)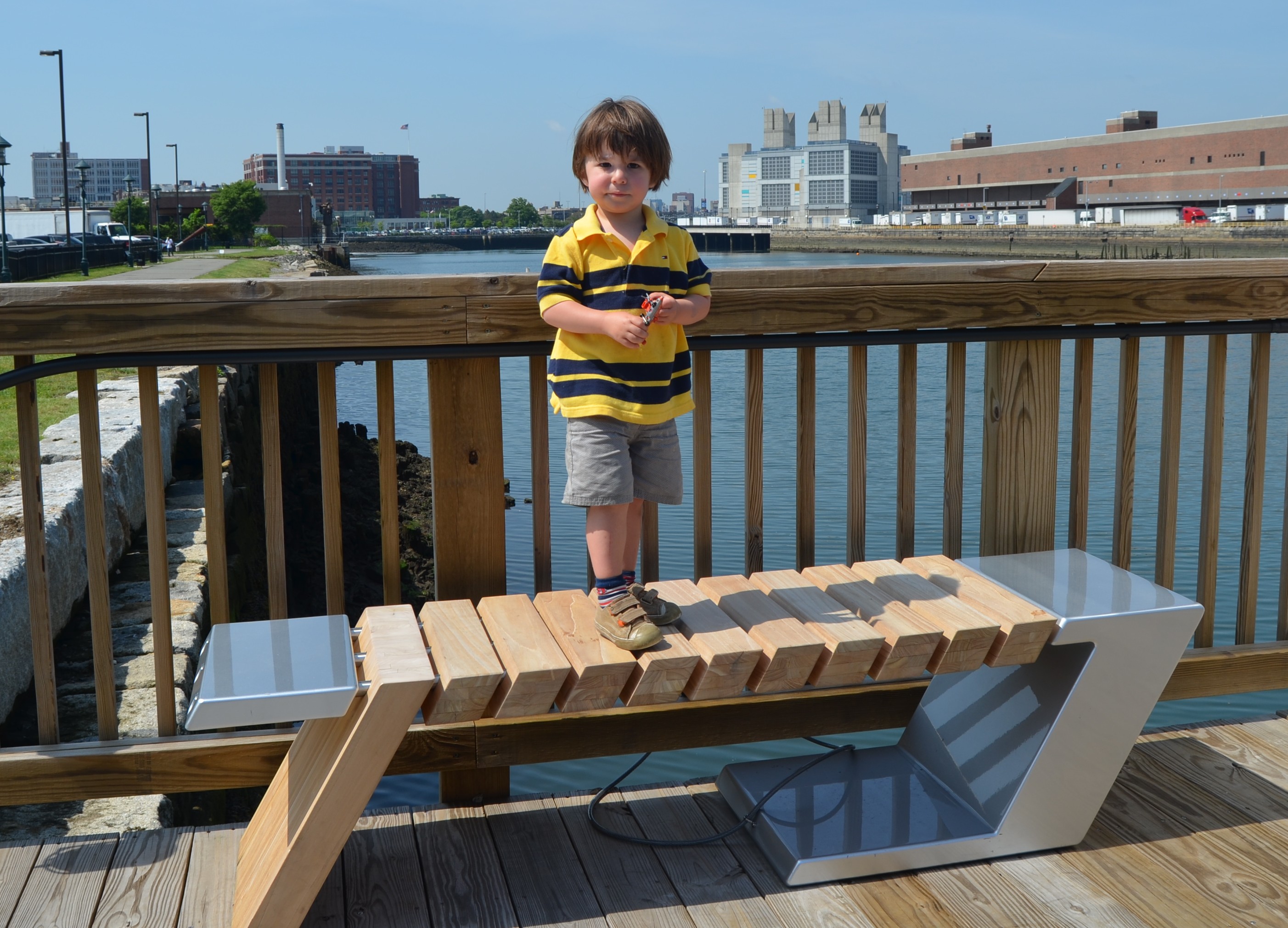 Besides being interesting to look at and comfortable to sit on, the benches also incorporate green design, innovative construction methods, and some unusual materials.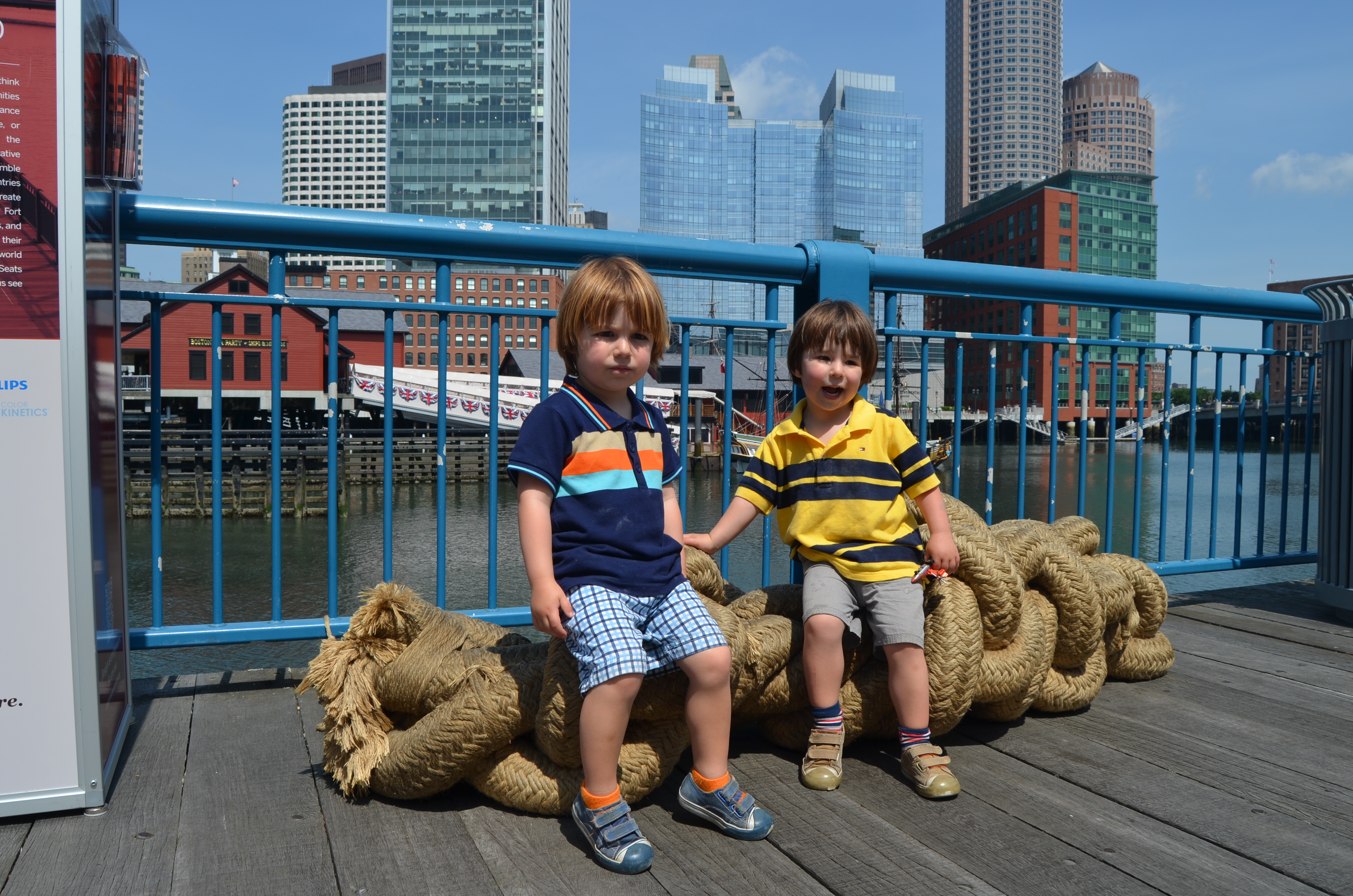 The Design Museum has marked them all with "beacons" that explain what Street Seats is and provide a map for further exploration. There's also a mobile app for more interactive fun (especially for folks enjoying Street Seats after dark).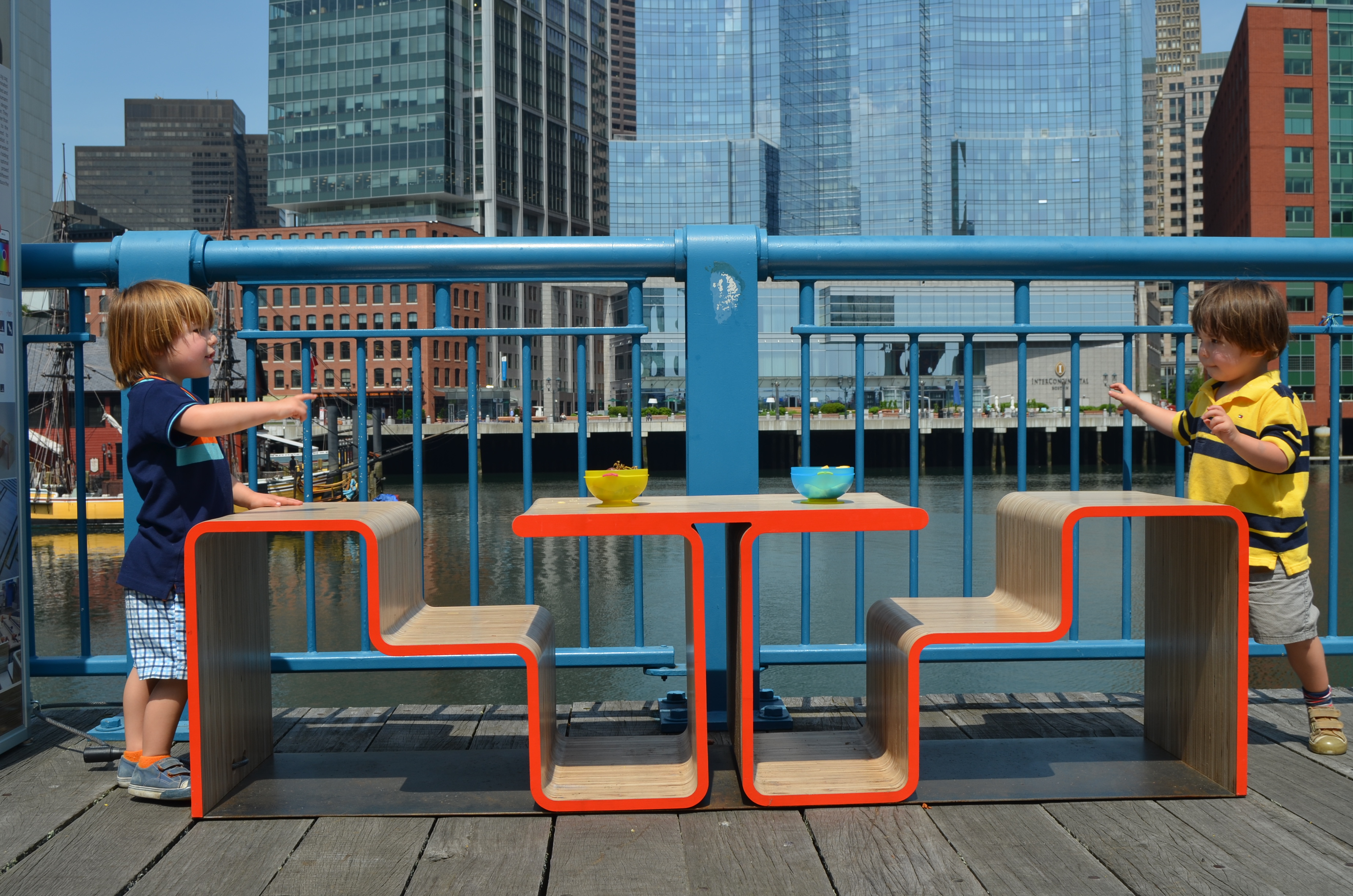 So, whether you happen to be in the neighborhood or you make a special trip, don't miss your chance to hang out with the urban hipsters and look cool on design-forward outdoor furniture in the Fort Point District.