Helsinki, Finland – From May to September, the Finns (my Finns) spend most of their time on the water, sailing from island to island in the Gulf of Finland and on the Archipelago Sea.
Maybe that's one reason why they were so generous, welcoming our whole family into their home for over a month – because they know that when they want (need) to escape, it's a short trip to peace and paradise on the open water.
Of course, when the twins learned that the Finns were going sailing, their reaction was swift and predictable. Twin V: "I want to go on a sailboat!" Twin S: "Are we going to go on a sailboat too?"
And so, one sunny August afternoon, we did.
It was one of those situations. We were supposed to meet the Finns at the marina at an appointed time. But Twin V was so excited and he just couldn't wait, and we couldn't stand it anymore ("I want to go on a sailboat!"), so we left early. Then we waited at the waterside
Cafe Carusel
, where the twins could watch the boats coming and going.
Finally it was time to board a small ferry that takes boaters and diners to the island marina. "This is great!" said Twin S, as the ferry made the two-minute crossing. It only needed to be a little bit longer and both twins would have probably been satisfied with that as the day's activity.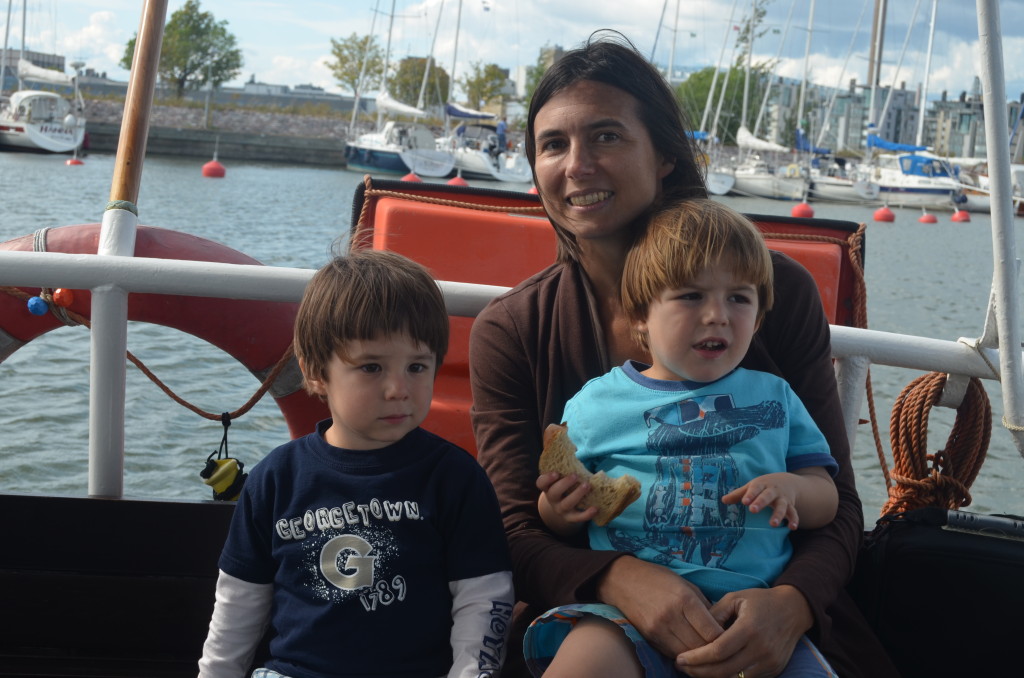 But that was only the beginning… once on the island, there were rocks to climb and seagulls to spot. There were also a lot of boats to look at, but
there's that problem of not being able to climb on them
. At long last, it was time to board our own sailboat and get going. The Finns have grandchildren of their own, so they were fully prepared with life vests and plenty of patience. I brought the snacks.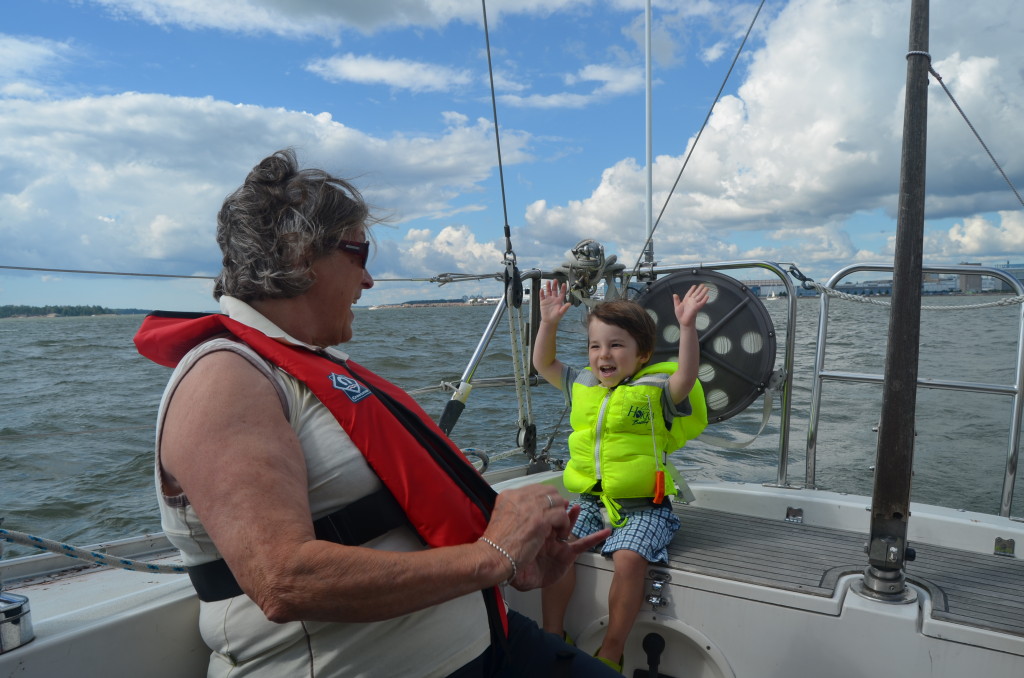 The Finns wisely suggested that we start with a cruise around the islands just south of Helsinki, instead of going farther. There is plenty to see, and it would be a short trip home if the twins decided they wanted off the boat. So we spent about two hours sailing around
Suomenlinna
, the group of picturesque rocky islands that houses Helsinki's historic seaside fortress.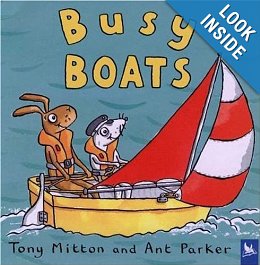 Of course, the twins didn't care about that. They cared about the many
Busy Boats
that were plying the waters south of the city – sailboats, fishing boats, ferry boats, cruise liners. We got a firsthand, real-life view of just about every type of boat, that until now we have only seen in books – specifically this book by Tony Mitton and Ant Parker (which, I think it's safe to say, we will be reading every night for the week).