Somerville, Mass – This weekend we hosted our second annual party celebrating Maslenitsa, the Russian festival that bids farewell (perhaps prematurely) to winter. And before anyone calls me on it, I'm aware that we were a week early, but my guests are not… so keep quiet, okay?
Last year
, I realized that this is a serious kid-friendly holiday that is not being exploited in our part of the world. It's true… There are plenty of fun Maslentisa festivities, but the main one is the eating of
bliny
(thin pancakes like crepes), which are a guaranteed hit with the little ones. I had to do a trial run before the party, so we've been eating them for a week straight and we're still not tired of them.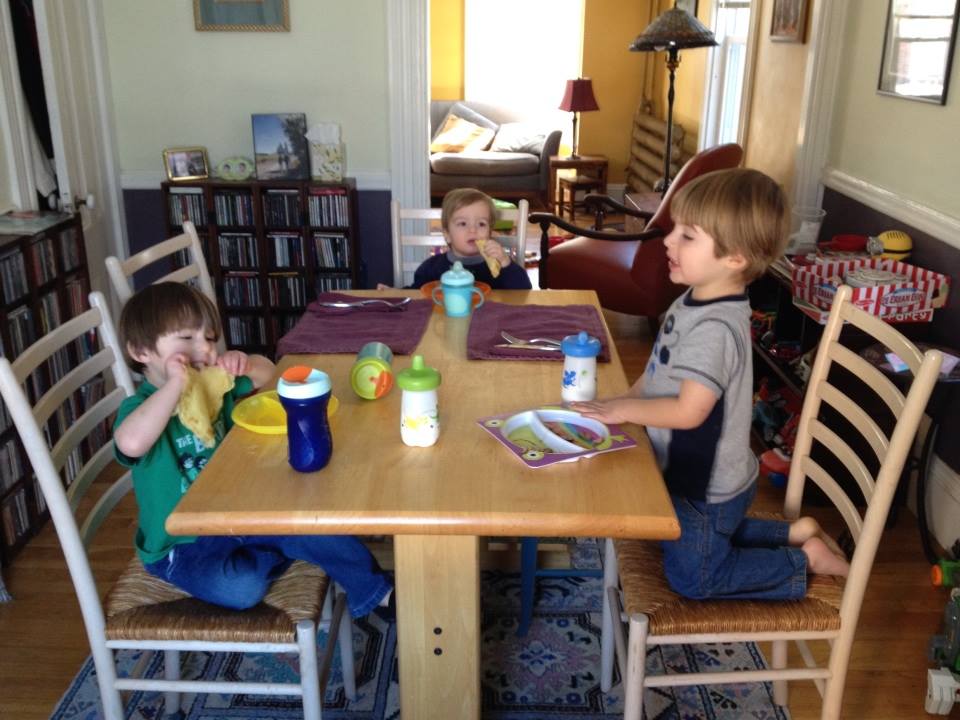 So in honor of Maslenitsa (which technically starts today), here is my no-fail recipe for bliny.
4 cups milk
5 eggs
1/2 teaspoon salt
2 tablespoons sugar
1/2 teaspoon baking soda
Juice of 1/2-lemon
4 cups flour
3 tablespoons vegetable oil
1 cup boiling water
2/3 cup butter
Beat together milk and eggs, then add salt, sugar, baking soda and citric acid. Add flour and beat until smooth. Add vegetable oil and boiling water, stirring constantly. Set aside for 20 minutes.
Melt a pad of butter in an 8-inch frying pan over medium-high heat. Pick up the pan and pour in a ladle of batter, rotating your wrist so the batter coats the bottom of the pan. Return the pan to the heat for about two minutes.
Once the blin begins to brown, slide it onto a spatula and flip. If it does not slide easily, it's not quite ready. Cook on the opposite side for an additional minute or two. Transfer to a plate and cover with a kitchen towel to keep warm. Add another pad of butter to the pan and repeat.
This recipe will make about 40 bliny. (Word to the wise: if you're making all 40, you might want to get two pans going.) They can be prepared in advance and heated in the microwave or served at room temperature.
Fill with the sweet or savory of your choice. For my guests, we stuffed them with caviar, or smoked salmon and sour cream, or porcini mushrooms and raclette cheese. The twins' favorite is strawberries and whipped cream, although they also love them plain. My secret indulgence is bliny with nutella. Fold and roll and enjoy!