Cambridge, Mass – Thanks to Playmobil and very vivid imaginations, the twins have this new found interest in ancient temples and lost treasure. Archaeologists in the making, right?
In attempt to encourage our budding Indiana Jones(es)–and also, as a way to kill a Sunday morning–we decided to check out the Peabody Museum of Ethnology and Archaeology, which is one of several excellent science museums run by Harvard University. (Among other things, this means the museum is FREE to Massachusetts residents on Sunday morning.)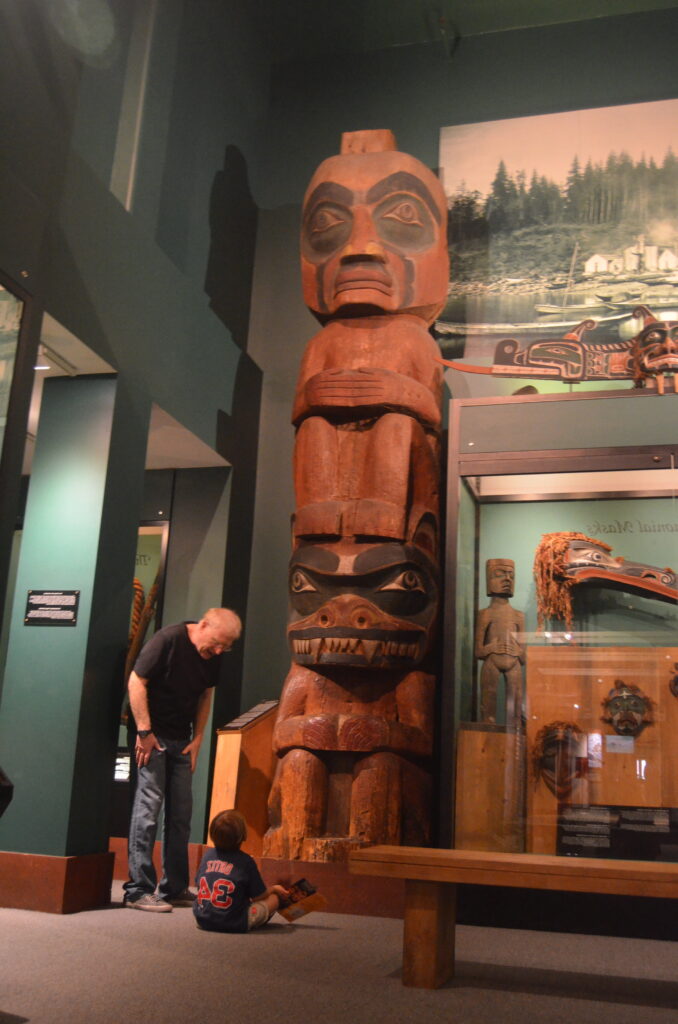 The museum is known for its centerpiece Hall of the North American Indian. It is indeed impressive (for both parents and children). The assemblage of totem poles, masks and other ceremonial objects is one part scary, one part silly and one part spectacular–all of which kept the twins' attention for quite a while.
Next to one totem pole, a sign recounted (in words) the legend that was depicted in the totem pole. The twins were rapt, as I read them the story of the man that fell into a bear's den, then took the she-bear as his mate. After that, they wanted to hear the story behind every totem pole. Unfortunately, this information was not provided by the museum. Fortunately, Daddio has a good imagination.
Twin S was especially interested in finding every item that was pictured in the museum brochure he picked up at the front desk. This pamphlet was not meant to be a scavenger hunt, but Twin S turned it into one–and I witnessed the power of this clever learning tool. Suddenly, both twins were tuned into every exhibit, as they tried to find the "clues" that were on their "maps".
The first floor is dedicated to North American natives, with dioramas depicting the homes and habitats of the different tribes. Twin V was crazy about these "little scenes", and he examined them intently, noting what the houses were made out of, what the people were doing, and what kind of food there was to eat.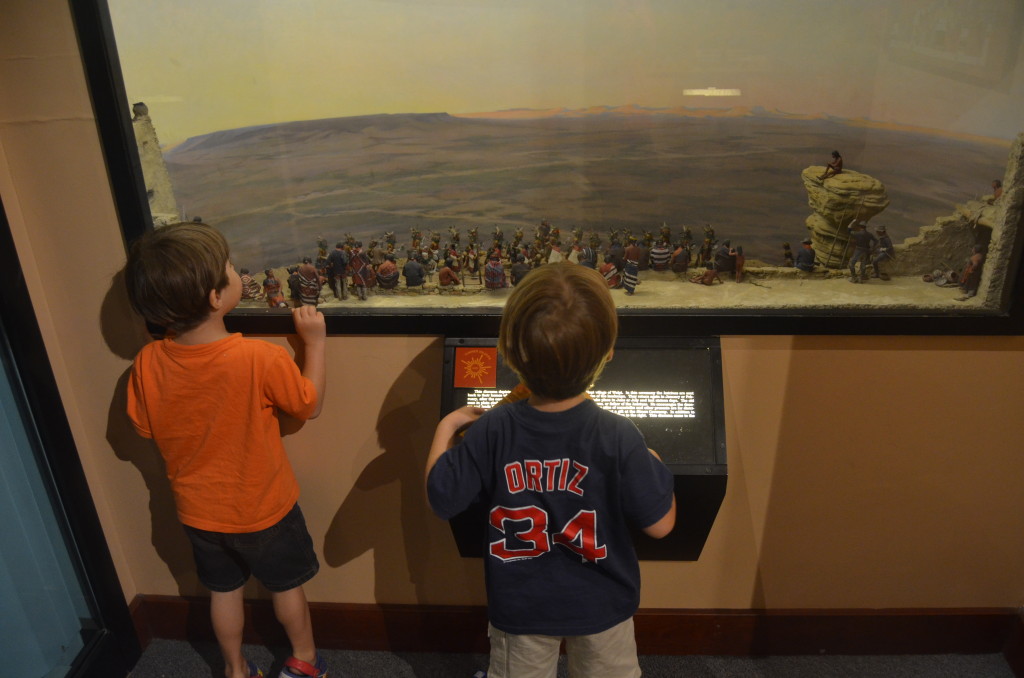 Upstairs, our favorite exhibit was Encounters with the Americas, about the Maya and the Aztec. It features many replicas of Maya stelae, complete with carvings of fierce and noble deities, as well as models of some of the most noteworthy archaeological sites. It brought back memories of my travels in Belize and Guatemala. For the twins, it was the next best thing to playing with their Playmobil Treasure Temple.
Afterwards, we made our way over to The Plaza, the newly revamped outdoor space in front of the Harvard University Science Center. Lunch from the food trucks was followed by frolicking on the climbing blocks (At least I hope that's what they are supposed to be). My twins were transformed from relatively calm, attentive boys, into rambunctious, wild animals, as they climbed, jumped, ran, screamed and laughed. .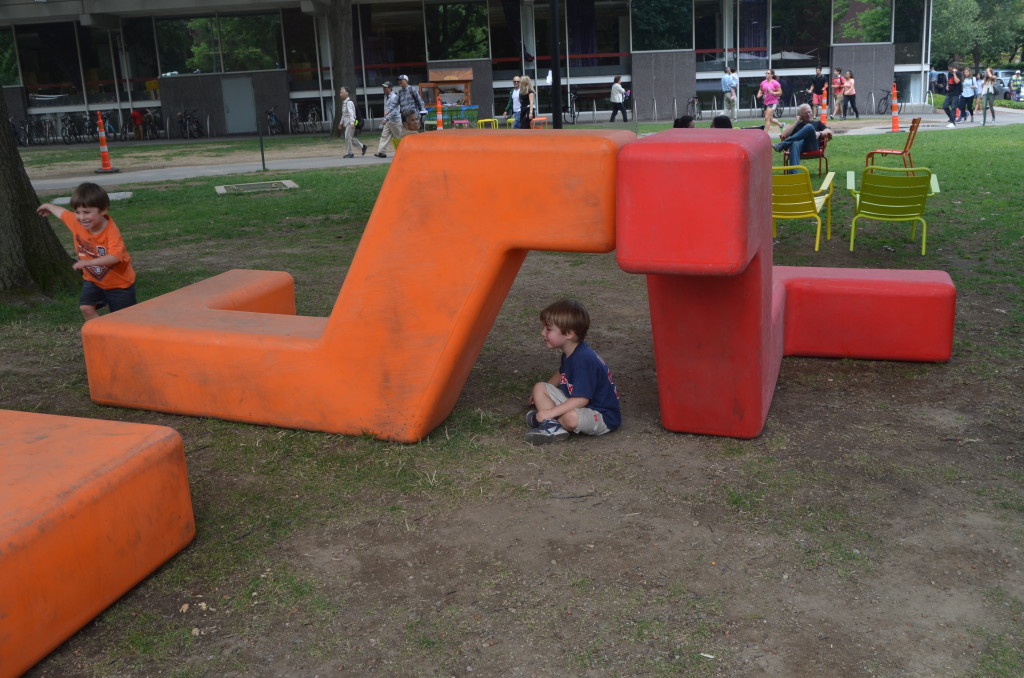 Well, there is a time and a place for everything and fortunately they got it right (this time).