Rauma, Finland – Did you get the title of this post? Sammallahdenmäki. Easy, right? It is a Bronze Age burial site in the midst of the Finnish forest. And if you're not sure when the Bronze Age is… oh, it's about 3000 years ago.
That's right, three thousand.
As you might imagine, there is not much left today, but it's still pretty amazing to fathom. For example, this is a stone cairn marking a burial site.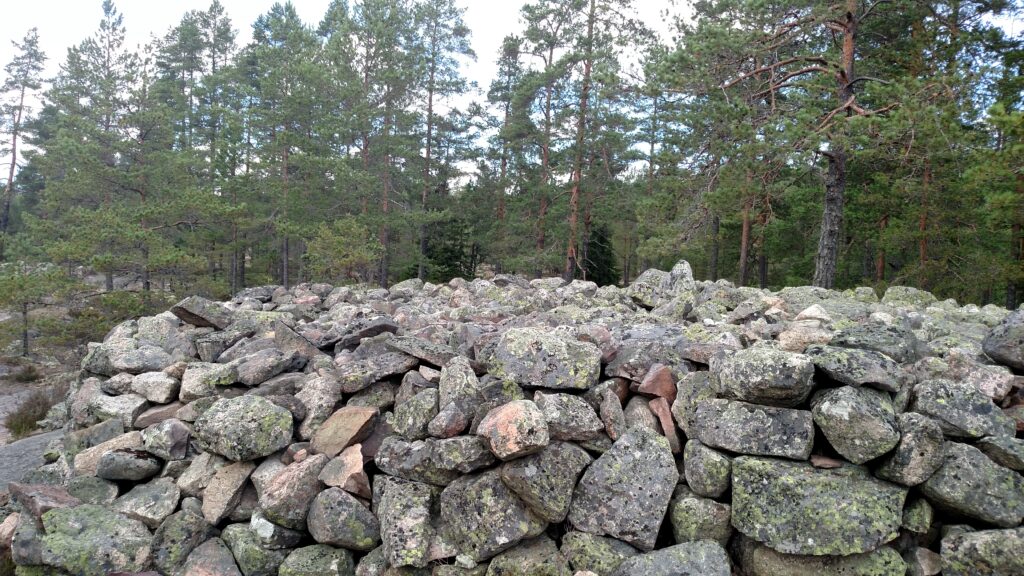 Aside from the fact that Sammallahdenmäki remains from our forebears from three thousand years ago, this is a fantastic and quintessential Finnish landscape.
Daddio took about a hundred photographs of rocks. What an artist Mother Nature is!