Wrangell, Alaska – Daddio has spent the past year of his life watching brown bears catch and eat salmon at Brooks Falls in Katmai National Park. His one wish for our trip to Alaska was to see this phenomenon in person. Alas, many of the bear-watching tours in Alaska require seaplane flights to remote locations, which (times four) was out of our price range. But Daddio had his heart set on getting up close and personal with the bears, so I was committed to finding a way. I found the answer with the bears at Anan Creek.
The Logistics
The Anan Wildlife Observatory Site is located in Tongass National Forest, about 30 miles south of Wrangell. So, no seaplane required. A 45-minute boat ride whisked us to this site, which has one of the largest runs of pink salmon in Southeast Alaska. We walked a half-mile to the viewing platform, accompanied by an armed ranger in case we met a bear on the way.
Anan Creek is a rare site that attracts black bears as well as brown bears (grizzlies!). The viewing platform sits up above the creek, with views on three sides. There's also a blind at water level. The bears cannot see people who are inside the blind, even though they were sometimes only a few feet away!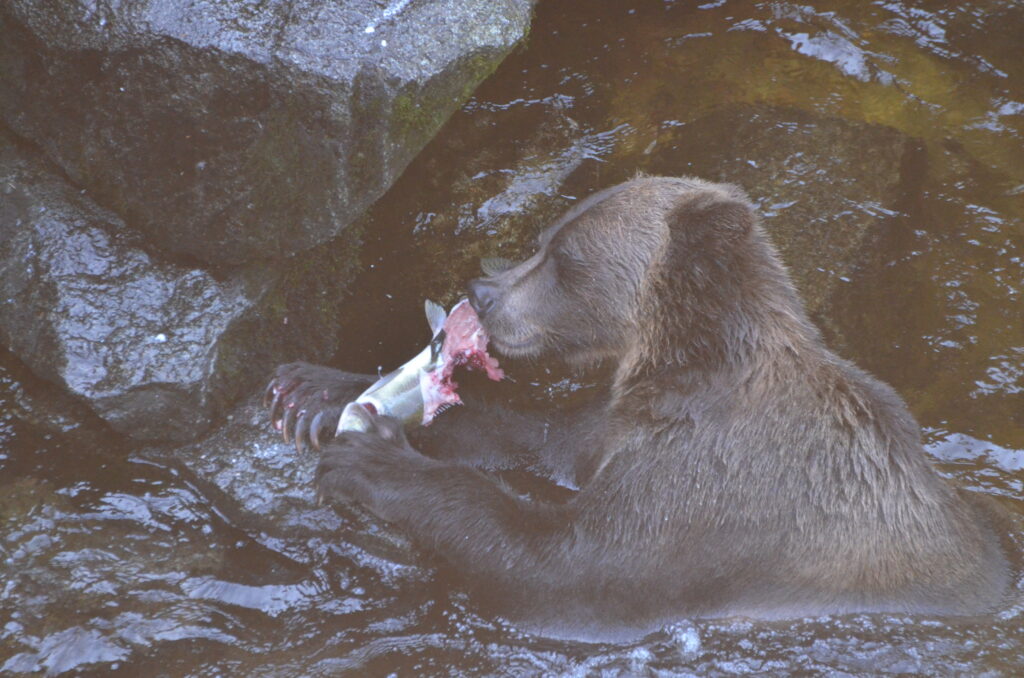 I'm not sure if there is much variation to the companies that offer bear-viewing tours out of Wrangell. We booked our tour with Breakaway Adventures, and they were fantastic. Our group was six people in total. Our guide was entertaining and personally acquainted with many of the bears. Best of all–and I think this was just luck–there were few other groups at the observatory: we mostly had the place to ourselves.
The Numbers
Hours at Anan Creek: 4
Black bears spotted: 12
Brown bears spotted: 3
Bald eagles spotted: 37
Photos snapped: 548
Salmon scarfed: Scads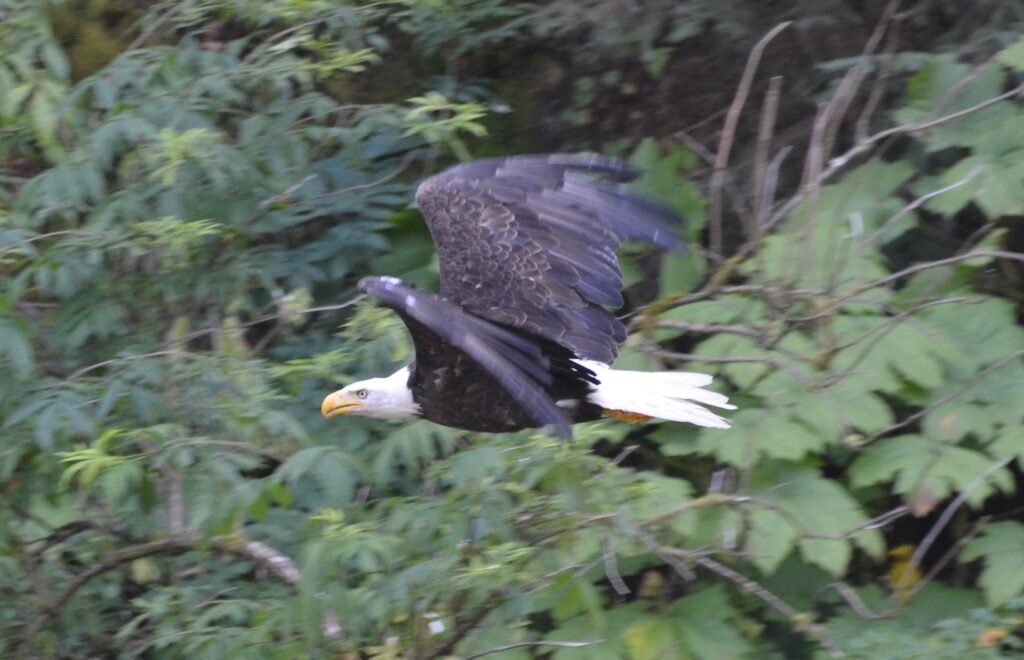 The Bears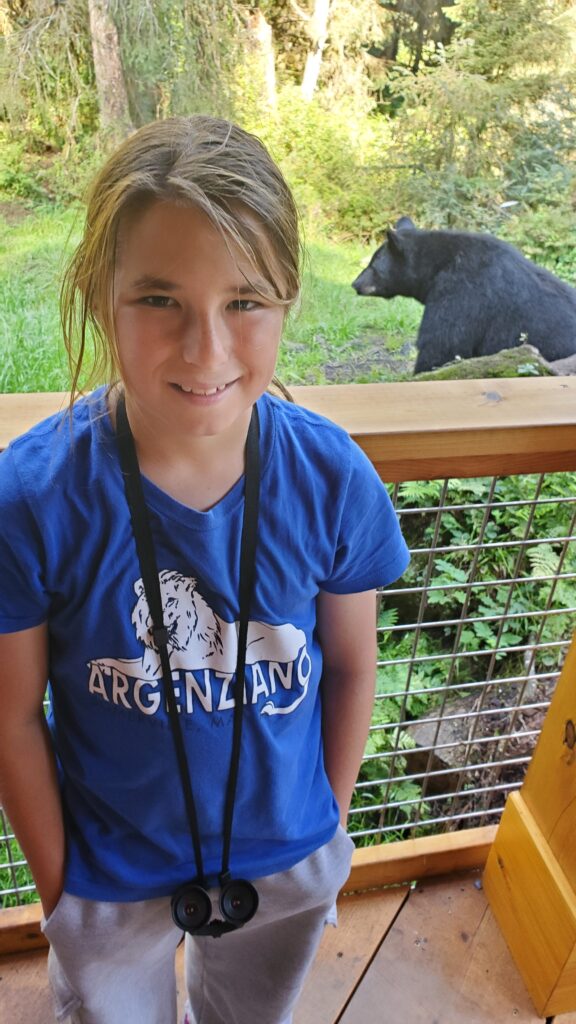 We spent hours watching the bears at Anan Creek. (By the end, we were also personally acquainted with some of them).
This is V with Wolverine. At least I understood her name is Wolverine. (S insists she is Vulverine, named for the V on her chest, but I doubt it. What kind of name is Vulverine?) Wolverine stayed with us all day, fishing successfully in one spot. She was happy to pose for selfies with us, but aloof with the other bears.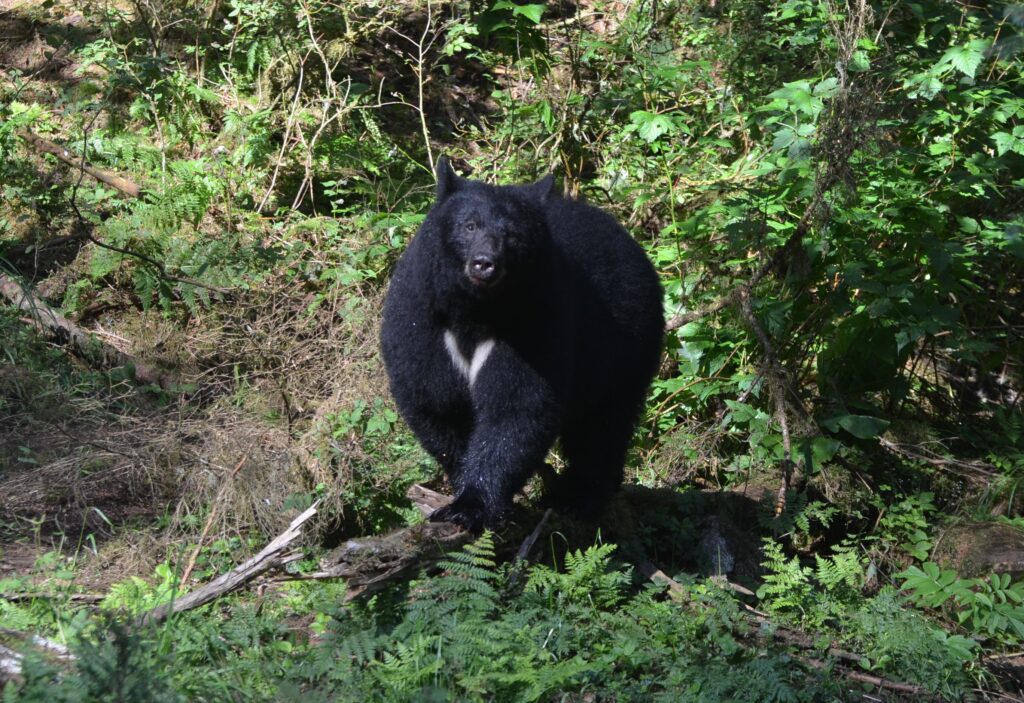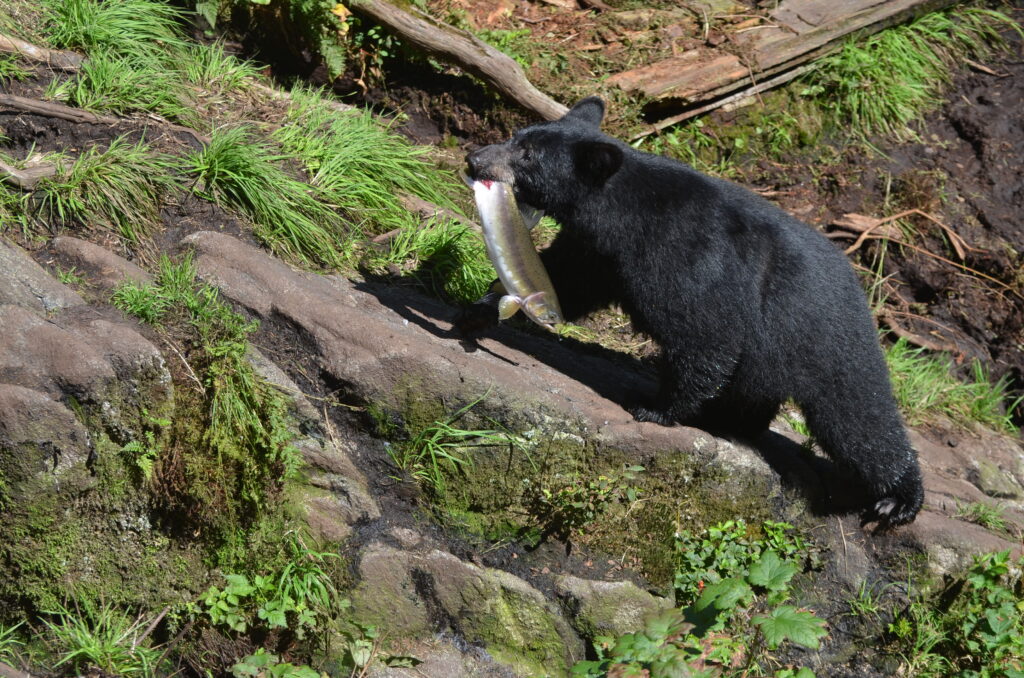 I forget his name, but he's a mixer! Look at the claws on this troublemaker, picking a fight with another bear over fishing rights.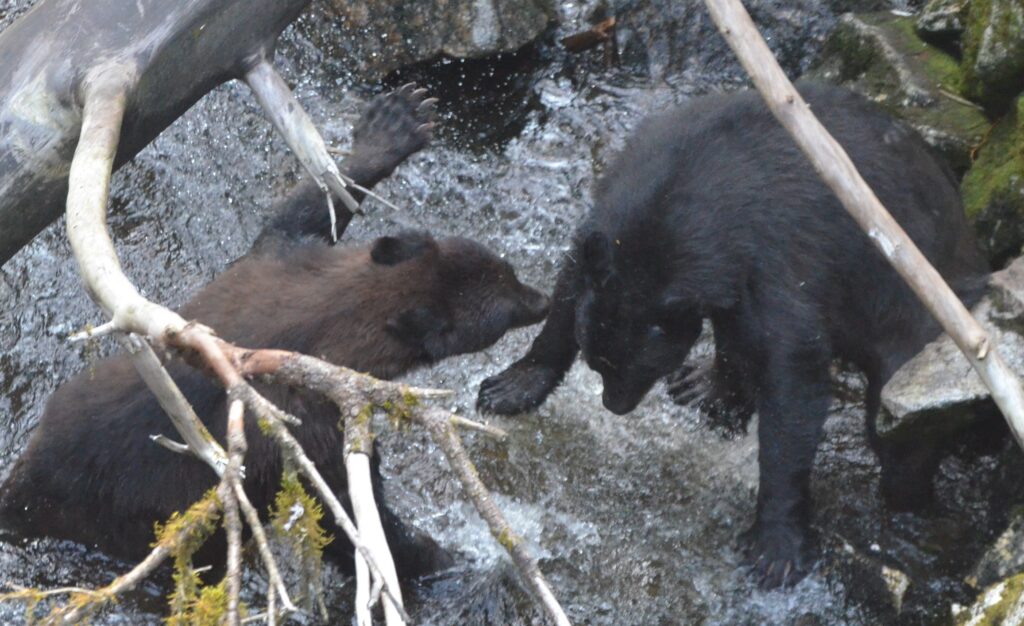 This is Scuba Sue, a brown bear so named for her unusual hunting style. Basically, she submerses herself and grabs the fish from below, as opposed to trying to snag one from above the water. This strategy is extremely effective for her! She spent the afternoon teaching it to her cubby, who we called Chubs.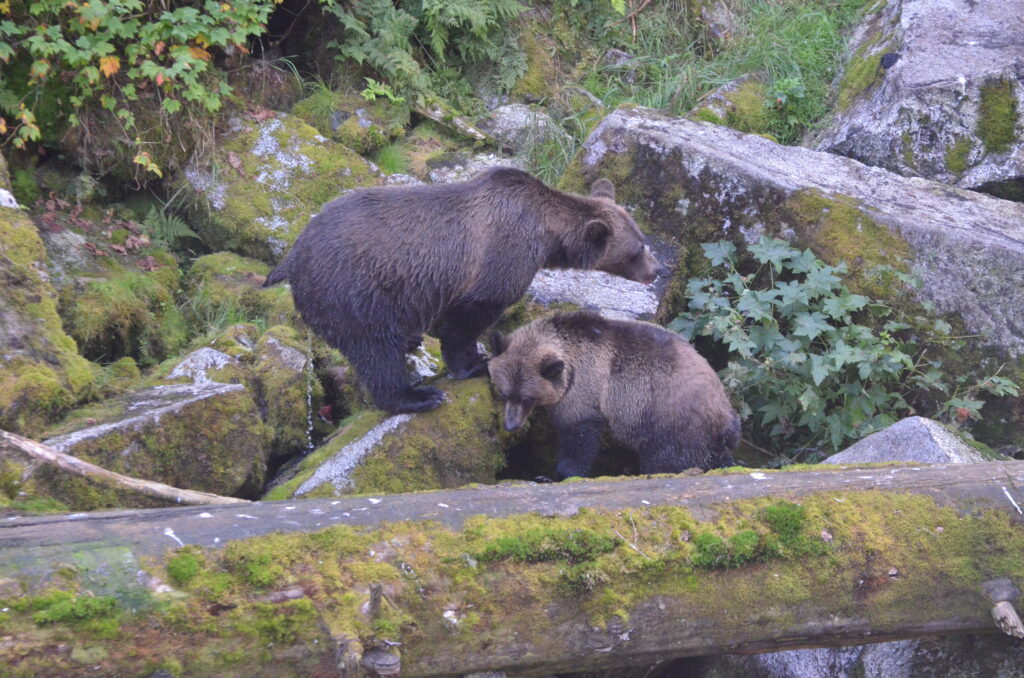 This is how Chubs got most of his salmon…
But he did have some success in his own hunting endeavors!