Monteverde, Costa Rica – It's such a joy to be back in Monteverde, one of my favorite places in Costa Rica. Monteverde always manage to thrill me with its misty mountain majesty, and impress me with its community dedication to preserving the misty and majesty.
Cloud Forest Reserves
Certainly, one of the best place to experience the misty mountain majesty is at the namesake Monteverde Cloud Forest Reserve, the original cloud forest preserve that shaped this entire region in the ecotourist center that it is. But there are several cloud forest reserves in the area, and others are less known and therefore less crowded.
Personally, I love the Santa Elena Cloud Forest Reserve, which is smaller, but it has an extensive trail network and far fewer people on the trails. It's also at a higher altitude which means the clouds are swirling around you as you hike. There was a small congregation of people on the lookout tower (waiting for the clouds to clear), but otherwise I practically had this place to myself on a Sunday morning. I relished the solitude. And the memories of my last visit to the Santa Elena Cloud Forest Reserve, when the twins were five. And the misty mountain majesty.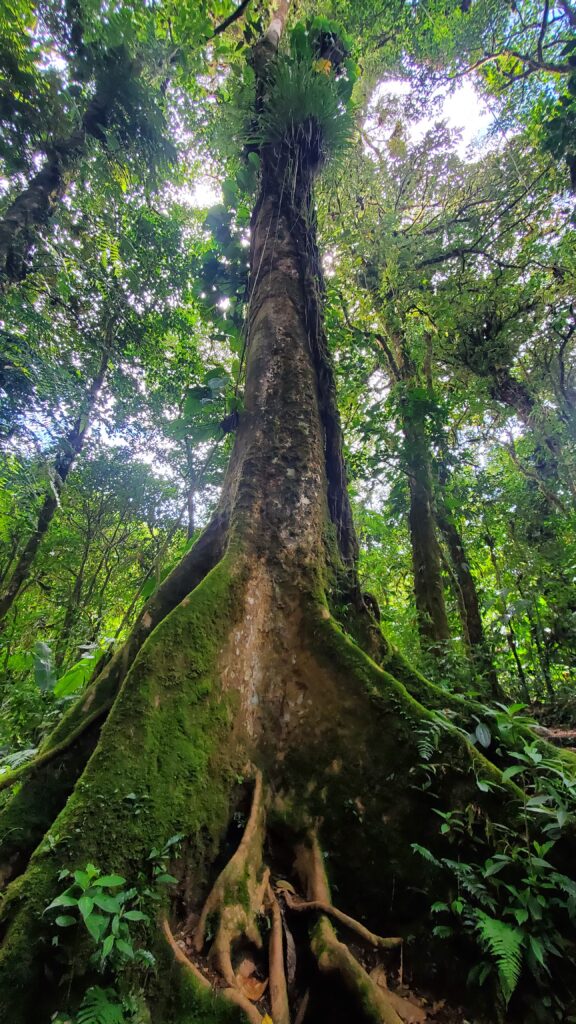 Hummingbird Magic
Truthfully, both reserves are fantastic and fantastical places to commune with the cloud forest. But the Mounteverde reserve has something the Santa Elena reserve does not have: the Monteverde Hummingbird Gallery and Colibrí Cafe. It's easy to lose track of time while watching these beauties buzz around the feeders and flowers. (The twins also enjoyed this place when they were here seven years ago.)