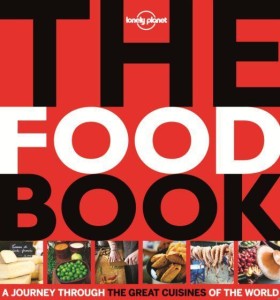 Somerville, Mass – This little red book showed up on my doorstep. It's "A Journey Through the Great Cuisines of the World." You know… France, Italy, China… Hungary…?
Well, this book may be mini, but it covers the cuisines of 47 different countries, including Hungary, Poland and Russia–chapters written by yours truly. These are not the best known or best loved cuisines of the world, but they are beloved in the Pink House. I have written about my own experiments cooking Polish food (
here
and
here
), my love for Russian
bliny
(
here
) and my reviews of Russian restaurants (
in this book
). In the Food Book Mini, you can get the big picture–main ingredients, cooking techniques and favorite dishes–in these family favorites and many others.
Is Eastern European cooking good for kids? I'm not so sure (though I can vouch for the
bliny
). Is it good? Damn straight.
Check it out at Lonely Planet…