Moscow, Russia – Contrary to what you might think, Moscow is an amazing food city. Its cosmopolitan character is reflected in its restaurants, which run the gamut from cheap Lebanese street food to gourmet French fare.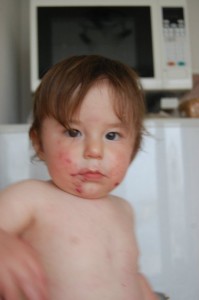 When in Moscow, we like to eat Russian food. We also love to eat the cuisines of the former Soviet republics, which are well represented at Moscow restaurants. We also go for the occasional pizza, but I digress. Here are some of the favorite foods we have been eating…
Russian
We already know that the twins like bliny
(crepes). All kids do. The twins also like beets, especially since we explained that that's where sugar comes from. (I'll use that as an excuse to post one of my favorite photos from our previous visit to Moscow: Twin V is one year old.) The twins are also fans of
pelmeny
, or Russian dumplings, usually stuffed with meat, fish or potatoes. The fact that
pelmeny
and beet salad is one of the twins' favorite meals in Moscow is proof that they would have done just fine in the old system. And on that note, our favorite place to eat
pelmeny
is the kitschy Soviet throwback
Varenichnaya No 1
on the old Arbat. Further proof.
Georgian I have been talking up Georgian food for years, and I still believe that Moscow is one of the best (if not the best) place to sample it. Now, the twins agree with me. Our local neighborhood Georgian restaurant is Elardzhi, and we have been  going there regularly for khachapuri (round, cheesy bread) and lulyakebab (ground lamb roasted on a skewer). The twins also love the playground and petting zoo in the courtyard. We won't discuss the ultimate fate of that cute little lambsy…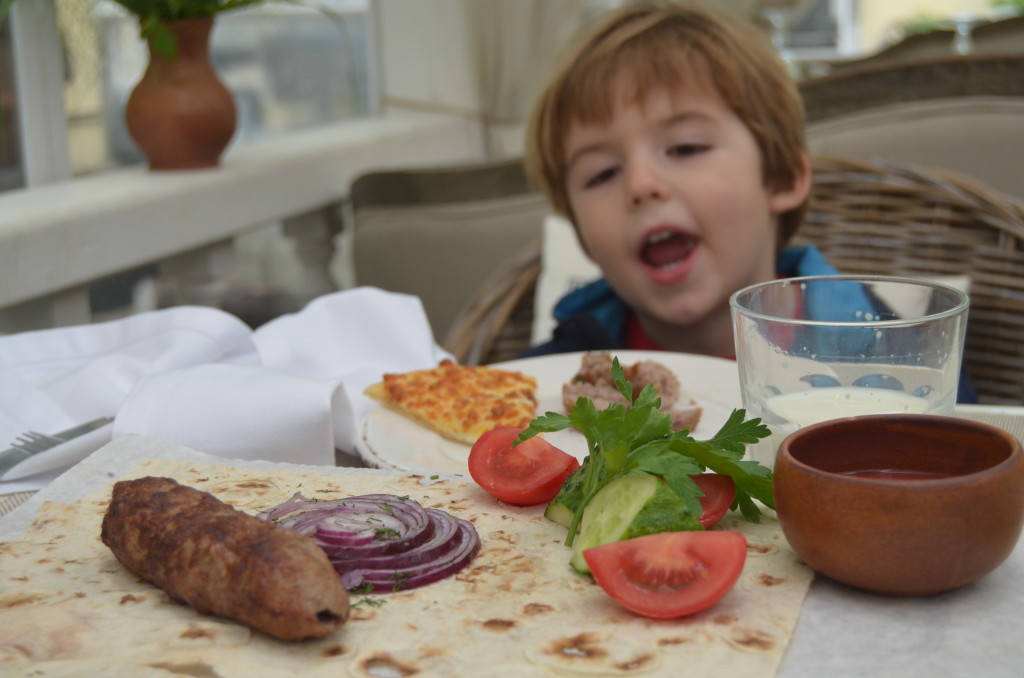 Uzbek
 In our part of the world, we call it pilaf; in Eurasia, it's known as 
plov
. It's basically rice cooked with chicken or lamb, perhaps a few veggies and/or dried fruit. We do have a favorite 
plov
 place–
Vostochnoy Kvartal
, or Eastern Quarter–also located on the Arbat. But the last time we went there, they were all out. Plov fail. That's okay, we also get it in the prepared foods section at the supermarket and it's pretty tasty.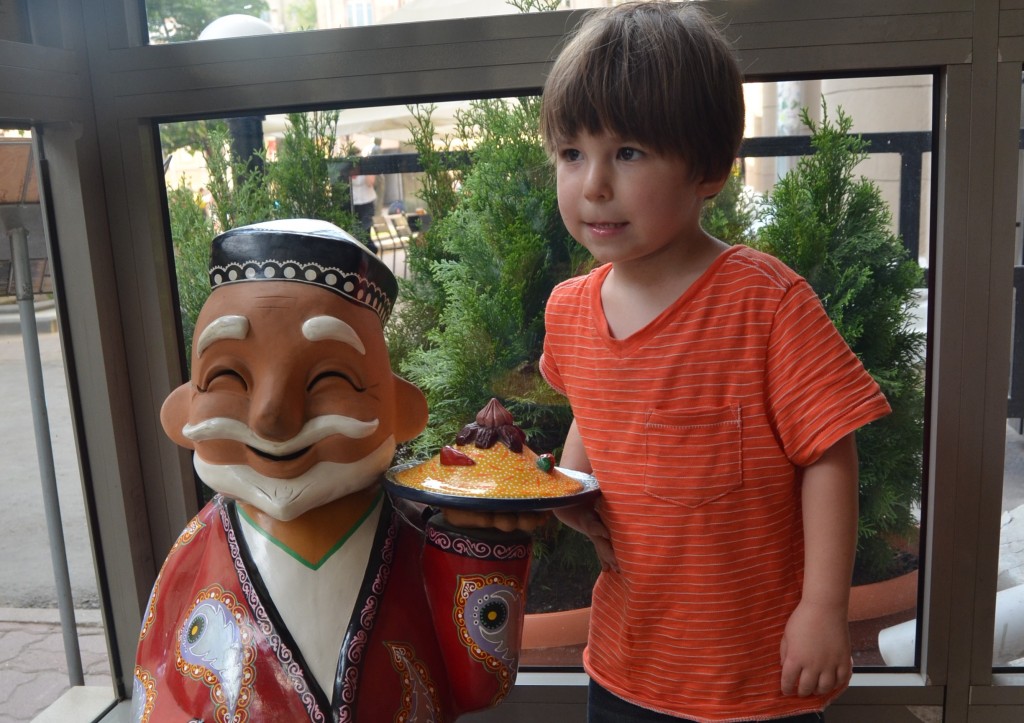 All in all, Moscow has been a successful setting for our latest edition of World Food for Kids. We even got the twins to stop referring to khachapuri as "Russian pizza" which did not go over well with Georgian restaurateurs. I guess that "matchipuri" is a step in the right direction: at least they are trying!