Andover, Massachusetts – It's fall in New England, which means it's time to go apple picking. For various reasons, we skipped our annual trip to Honey Pot Hill (which you can read about here, here and here) and opted to get our apples at Smolak Farms.
Let me clarify that the reasons for the switch were entirely circumstantial. We will certainly return to Honey Pot Hill in the future. But it was interesting to check out another apple orchard. Here's the scoop:
Pros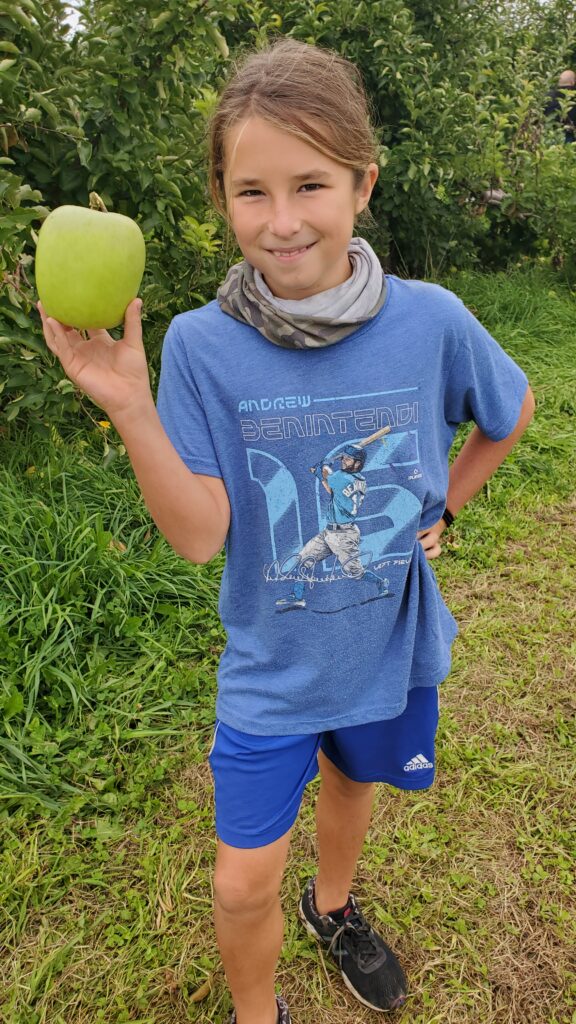 There were a LOT of apples. Sometimes it feels like the trees at Honey Pot Hill have been pretty well picked over. Not sure if this is because we usually go later in the month or because they get more visitors, but this was not the case at Smolak Farms. (And V found an apple that was as big as his head.)
On the same note, it was a perfect Saturday afternoon in October and the orchard itself was not crowded at all.
There was also a farm store, a playground, farm animals, craft tables and other activities suitable for younger kids. (This was all much more crowded than the orchard itself.) There are also hayrides but I didn't see them running.
Cons
Although there are many kid-friendly activities at Smolak Farms, there is no hedge maze, which is a highlight at Honey Pot Hill.
I also did not appreciate how they charged an admission to the farm, as well as charging for apples (or course) and for activities (eg, $7 for the hayride). At Honey Pot Hill, there is no admission charge and the hayride is free. I confess I did not compare the cost of apples.
Pumpkin Patch
We couldn't leave Smolak Farms without snapping a few photos in the pumpkin patch. Then and now.