St Clair Shores, Michigan – The twins and I have abandoned Daddio for two weeks, so he can get some work done, and so we can spend time with the grandparents and see what my hometown has to offer for the preschool set.
I intended to spend most of my time floating on the lake, which is how I used to spend my summers when I was growing up. (That's fun for preschoolers, right?) But the weather has not cooperated, instead breaking all sorts of rain records during our first few days. Now the sun has finally come out, but temperatures are still unseasonably cool.
But not too cool to get soaked at the local splash park. (Not as peaceful as floating, but still fun.)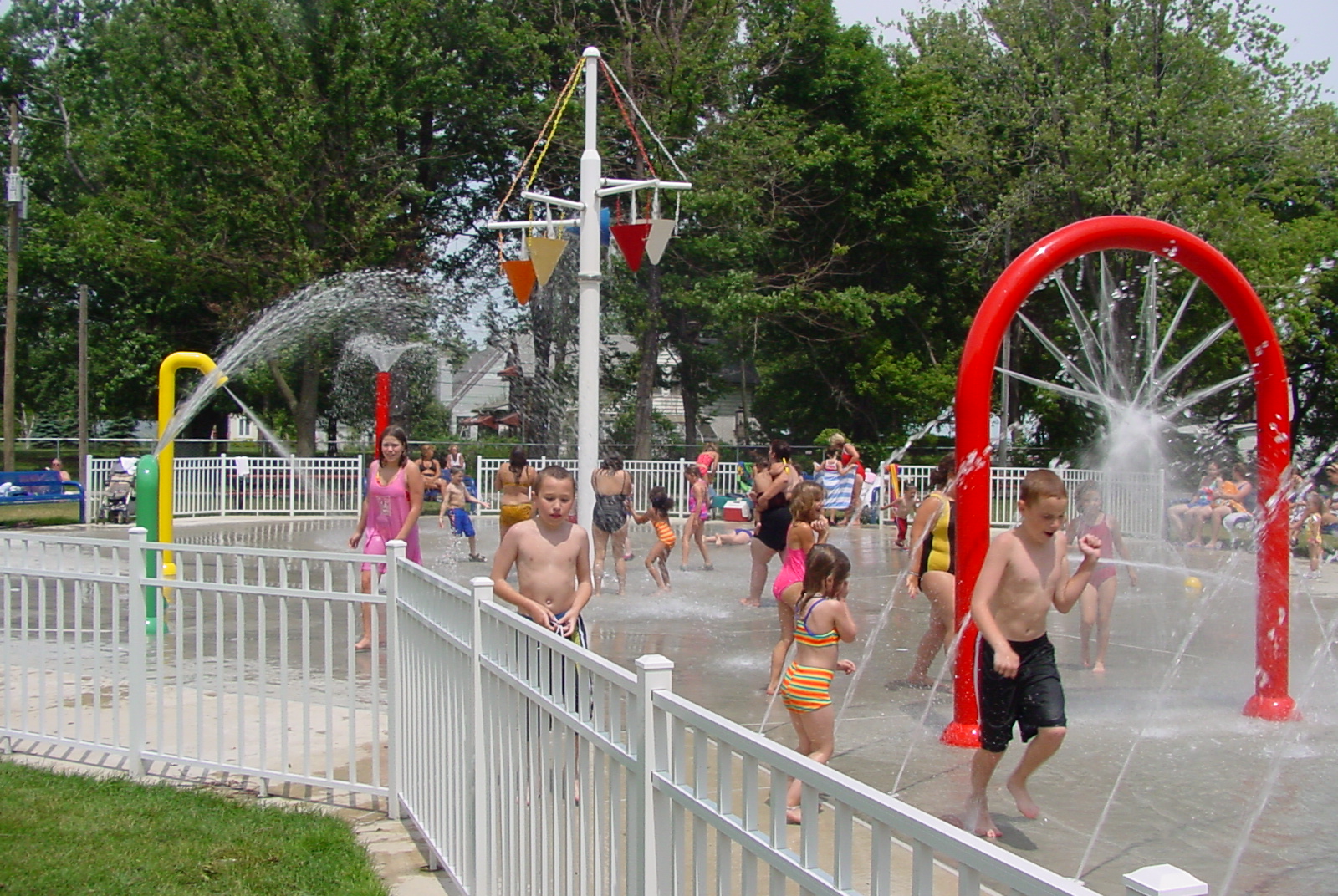 I brought the twins here two years ago, when they were too timid to get wet. I remember watching the other kids frolicking in the water and getting very frustrated with my cautious, dry children.
Which seemed terribly silly today, when the twins were running around like mad chickens, jumping through every sprinkler and standing under every downspout. Not only were they drenched, but so was their mother and their grandmother.
Of course the twins wanted to be chased, which is officially not allowed, but I obliged. So I guess I am responsible for the game-ending collision that left them both splayed out on the concrete, wailing in unison, with matching pink bumps on their foreheads. It was something normally seen only in cartoons.
Fortunately, there was a lifeguard on hand (?) with ice packs, and the twins recovered enough to stay on for another hour to play at the (dry) playground. Despite the bumps and bruises, it was a fun day.
Proof: Later, when asked by an uncle about his favorite thing to do, Twin S replied "Well… go to the water park!"
If only my two-years-ago self could have known…