Deerfield, Mass – For Father's Day weekend, we decided to take the whole family on a working weekend in western Massachusetts.
Our first stop was Historic Deerfield, by special request of Daddio. It's an authentic 18th-century village–back then a frontier settlement–that was famously raided (and its residents massacred) during the French & Indian War. He wanted to see the infamous "Indian Door" which was chopped up by the raiders, as well as the cemetery where victims were buried.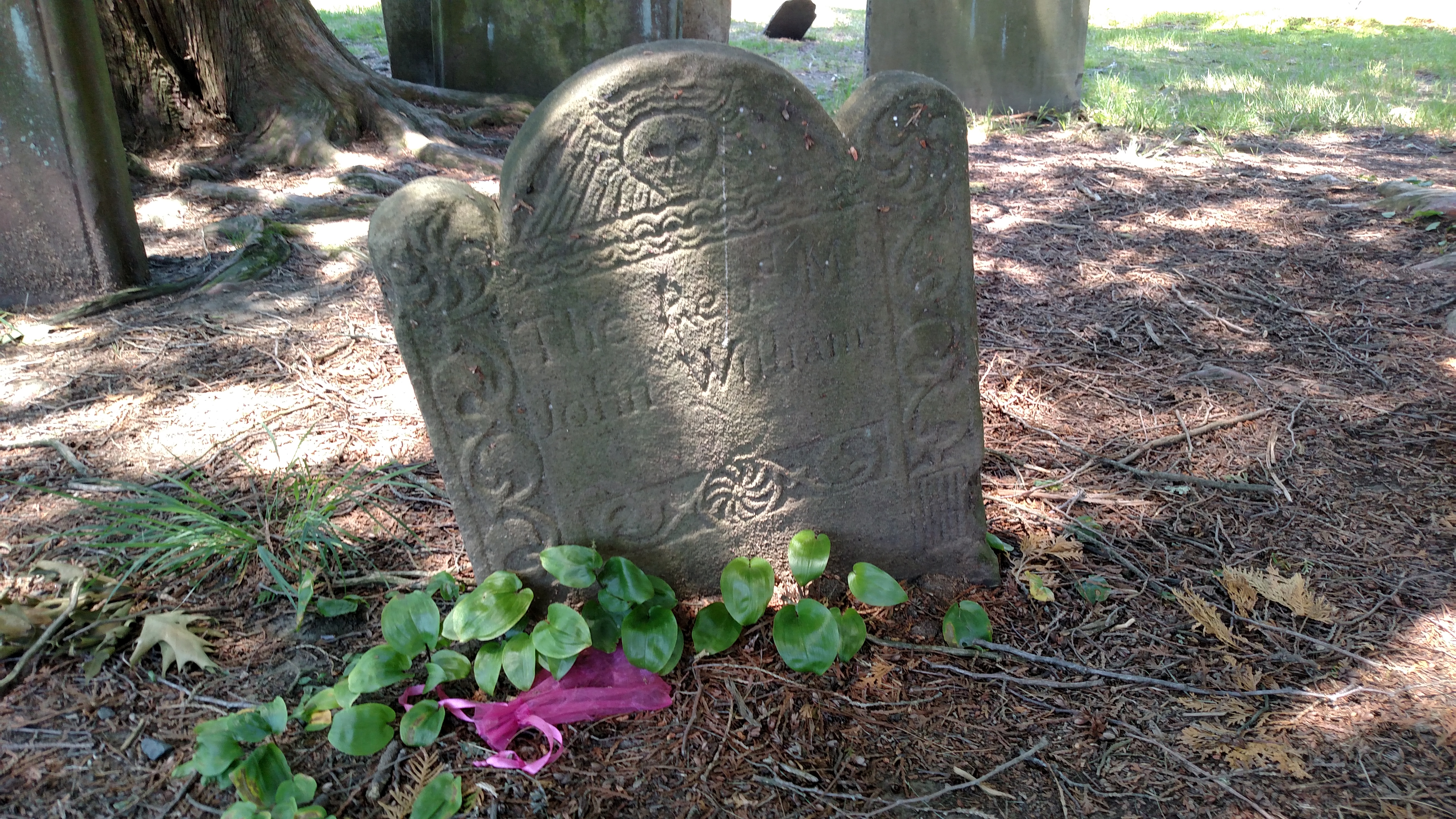 We arrived around midday. We had been in the car for a few hours, so we decided to take a walk through the forest and fields to stretch our legs and check out the cemetery. The scenery is quite lovely and the cemetery was very atmospheric. BUT it was hot and the kiddos were hungry–NOT good circumstances for a hike (however short). At least one twin was on the edge of a meltdown the entire time, and it sapped everyone's energy.
We all felt a little better after lunch, but not good enough to explore the rest of the village. Even Daddio could not rally the troops. It was unfortunate, because the museum offers lots of kid-friendly stuff, including live cooking demonstrations and hands-on craft workshops (woodworking, natural dyes and stuff like that). It was doubly unfortunate, as we had already purchased our admission tickets. But it was not to be.
So we piled back in the car and continued west. The twins were asleep before we reached the Western Summit of the Hoosac Range, with its amazing views.
Our stopping point for the day was North Adams, where spirits were revived only by a soak in the swimming pool and a glass of wine.
I guess we'll try again tomorrow.
In the meantime, here's a free tip for family travel: when traveling with children, don't try to do anything–anything–on an empty stomach. You're welcome.