Portland, Maine – The twins are crazy about mummies, monsters and other mysterious creatures, so we decided to pay a visit to the International Cryptozoology Museum, while in Portland.
In case you didn't know, cryptozoology is the study of "hidden animals," or cryptids. More explicitly, these are creatures that are not acknowledged by science, such as mermaids, unicorns, sea serpents, etc. The museum contains the private collection of Loren Coleman, an oddball scientist who has spent years researching and writing books on the subject and collecting these items.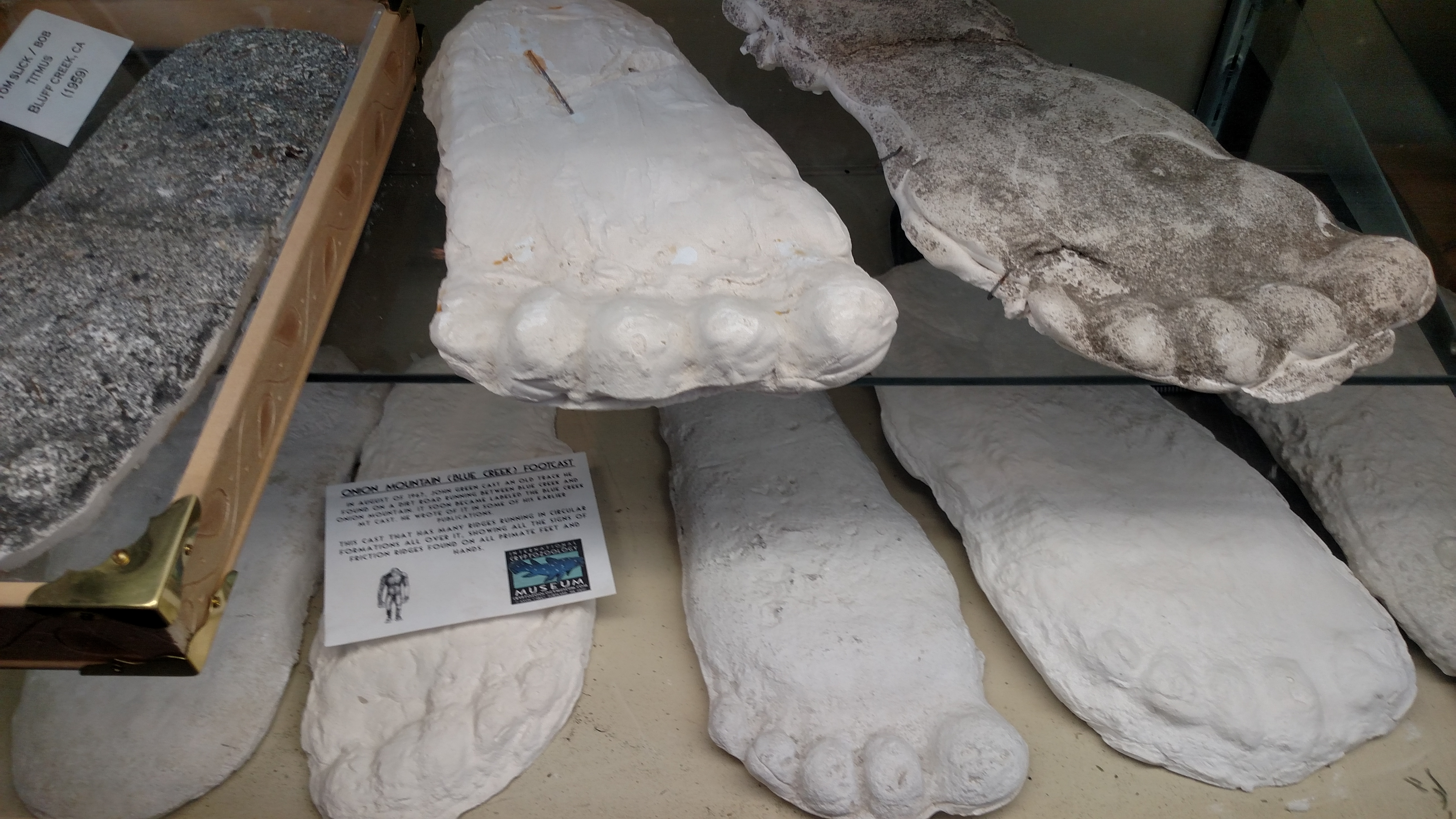 We went looking for the museum (the only one of its kind, apparently) in the back of a bookstore, which made it seems like a hidden gem of a spot. We walked there from our hotel and explored Portland on the way.
Unfortunately, it wasn't there. Instead, the museum has moved to a new location on Thomspon's Point (next to a brewery, incidentally), a few miles west of downtown Portland. We had to walk back and pick up our car to drive there. (So understand that our experiences were perhaps affected by the fact that it took us about two hours to get there.)
The new space is bigger. I can't say for sure, but I suspect it also feels more official (earning itself a hefty $10 admission fee). The downside is that we no longer felt like we were "discovering" someplace cool and quirky.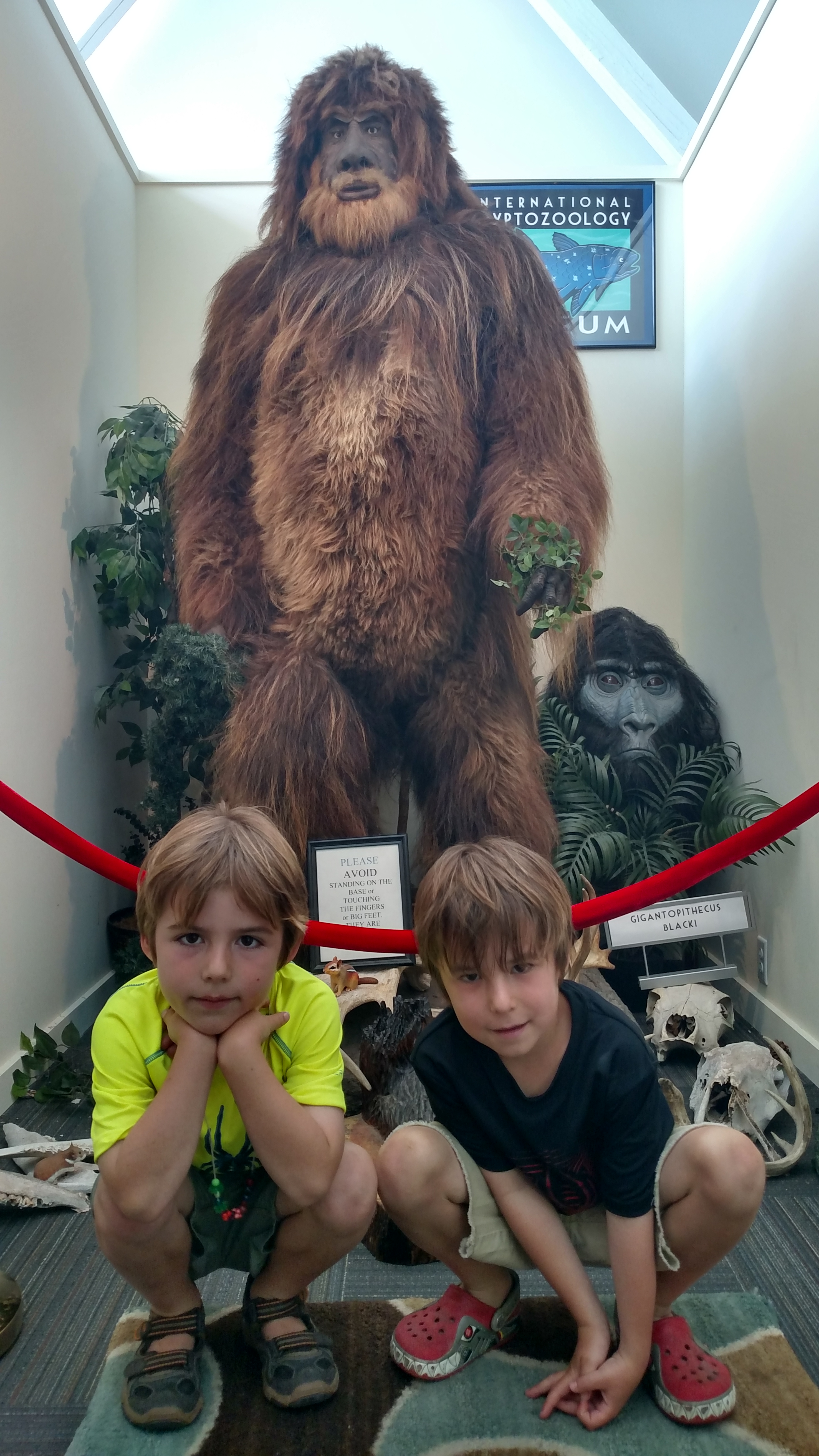 And then there was the collection itself, which is underwhelming. It is mostly comprised of toys, models and drawings, as well as a few movie props and dozens of Bigfoot footprints (Bigfootprints?). I discovered some cryptids that I had not been aware of; but otherwise, I learned very little. I was particularly curious to hear about people's real and reported experiences with the cryptids. Such anecdotal evidence would have made the exhibit more interesting, as well as making the case for these creatures more compelling. But there were no such stories.
The twins, on the other hand, enjoyed the exhibit just fine. After all, there is a 9ft-tall model of Bigfoot. What's not to love about that?