Fort Myers, Florida – For Daddio's birthday we took him to a Red Sox game. Sometimes we take Daddio to a baseball game for Father's Day, but we usually can't do it for his birthday in February. But this year, Daddio came with us to Florida so we took him to see Red Sox spring training at JetBlue Stadium in Fort Myers. This was fun for many reasons.
Mainly, we got to see the World Series Champion Red Sox! We were in Italy when the Red Sox won the 2018 World Series in October. Even though we watched the games (or at least the highlights) religiously, it's not the same as being on site. The twins had a lot of pent-up Red Sox fanaticism left over from the big win.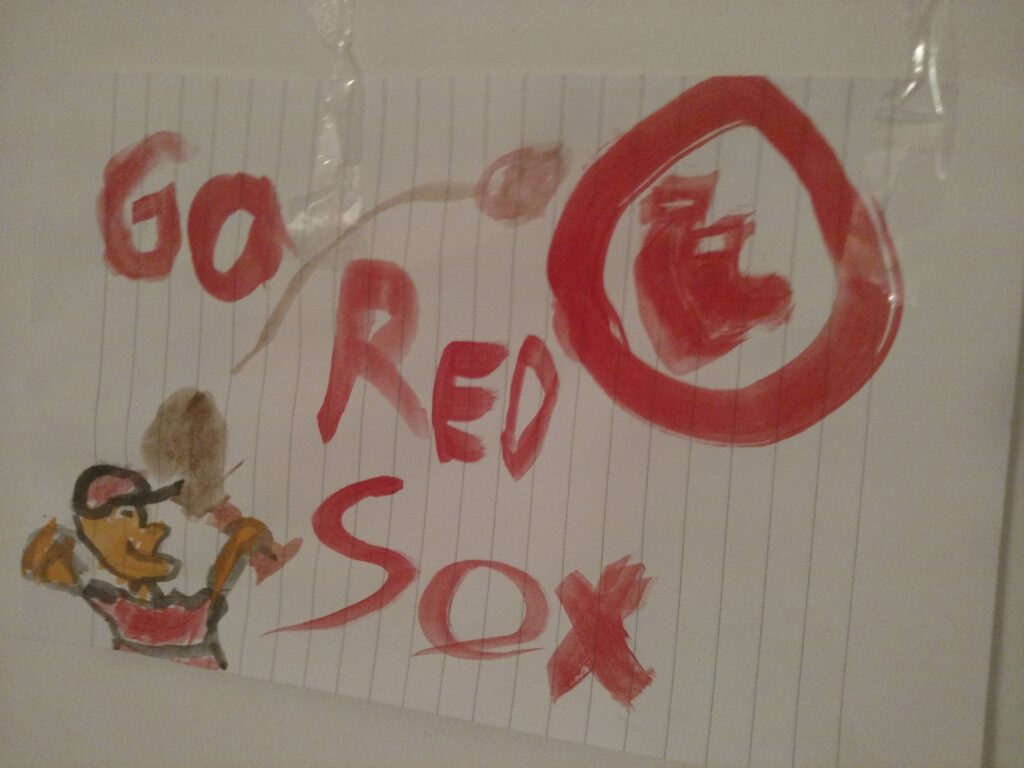 Everybody warned me that our favorite players might not be playing in an early spring training game. But we saw Andrew Benintendi, Xander Bogaerts, and JBJ (who hit a homerun!). The Sox were losing for much of the game but they made an 8th-inning comeback and beat the Twins (capital T), which was exciting. And the twins (small T) did not complain a bit about the 90-degree temperatures (unlike the adults in our party, I might add). Here are a few photo highlights: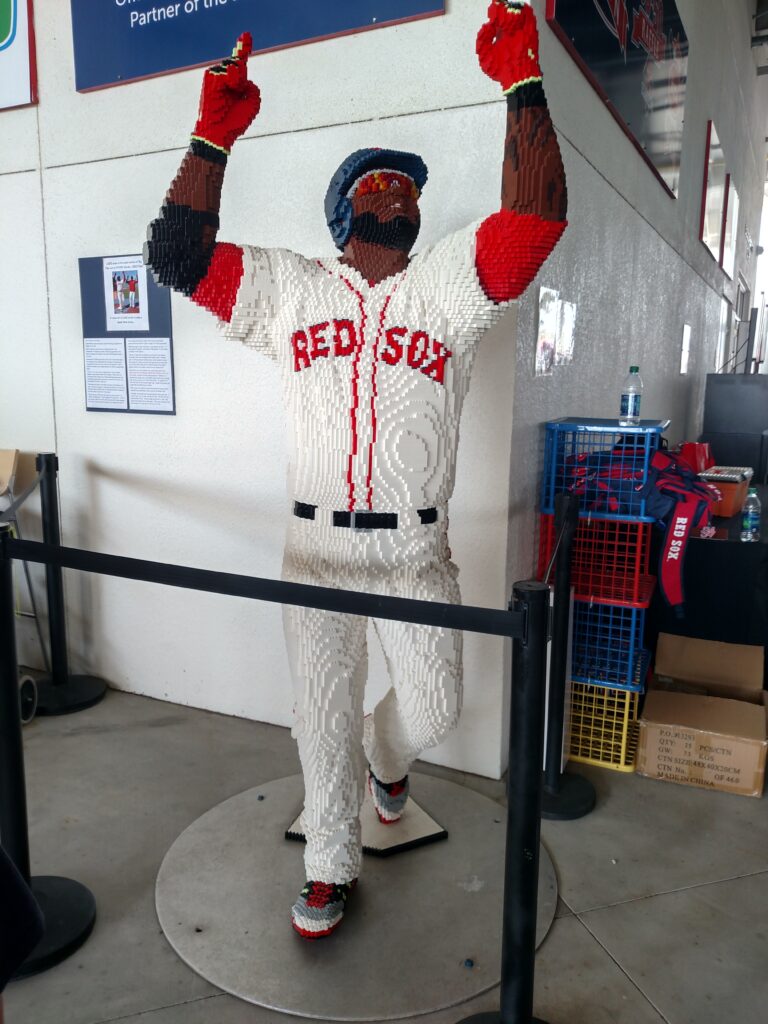 I will leave you with a story from my youth. I grew up in the suburbs of Detroit, Michigan, so we were Tigers fans. We did not go to Florida every year, as the twins are so lucky to do, but we did go sometimes. And if we were in Florida, my dad made sure we stopped in Lakeland for a Tigers game. My dad used to collect sports memorabilia and one time he stayed at the ballpark to try to get autographs. My mom and I decided to walk back to the hotel. After a short distance, a black sports car pulled up beside us and offered us a ride. The driver was Lou Whitaker, aka Sweet Lou, 2nd baseman extraordinaire, who happened to be my favorite player (and who was inexplicably excluded from the Hall of Fame this year, but that's another story).
I don't suppose that stuff like that happens at spring training anymore. But still… this was a great way to celebrate Daddio's birthday and get us in the mood for baseball season. Go Sox!