Sarasota, Florida – This week the twins joined all of the other grandchildren of Massachusetts, making our annual winter break escape to Sarasota, Florida. I don't love Sarasota: there are too many strip malls and traffic jams. But how I love the winter break escape.
This year, we are doing many of the same things we have enjoyed in past years: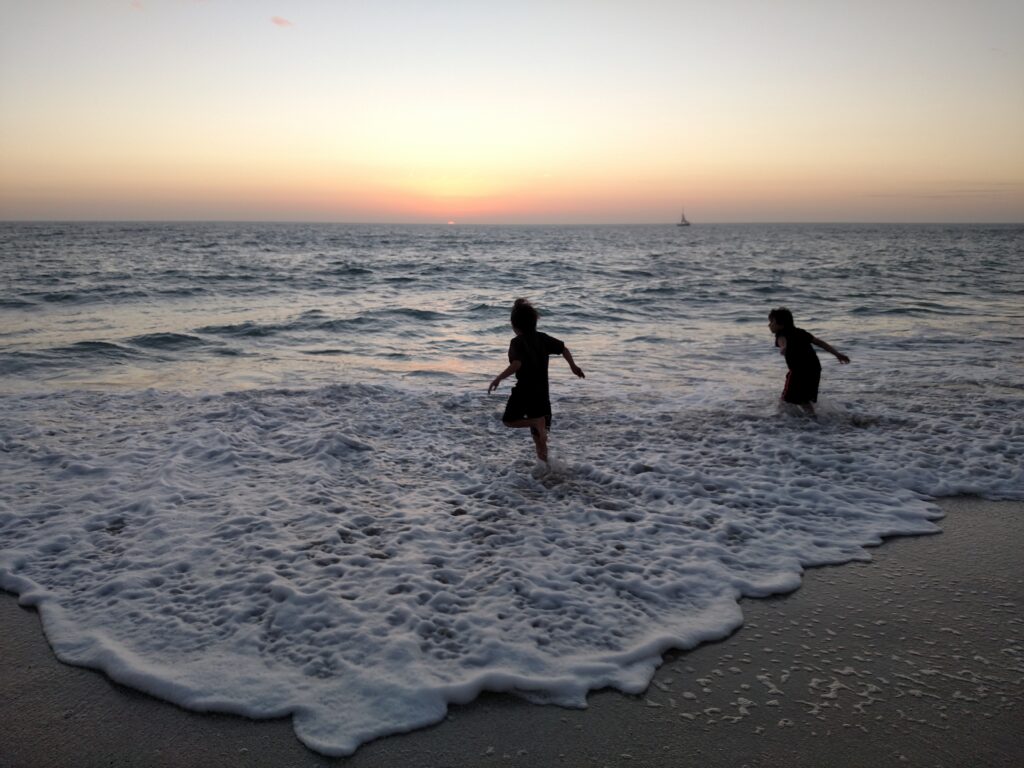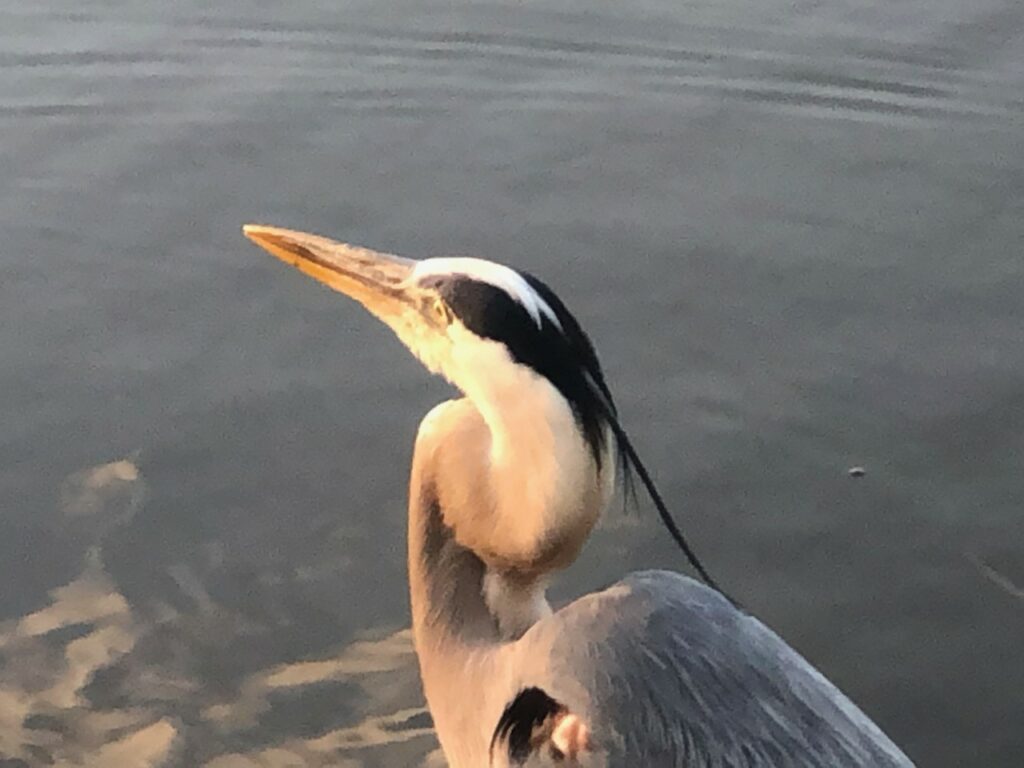 The weather is unseasonably warm, which is wonderful, with temperatures in the 80s every day. Therefore we have spent more time at the beach (and in the water) than in years past.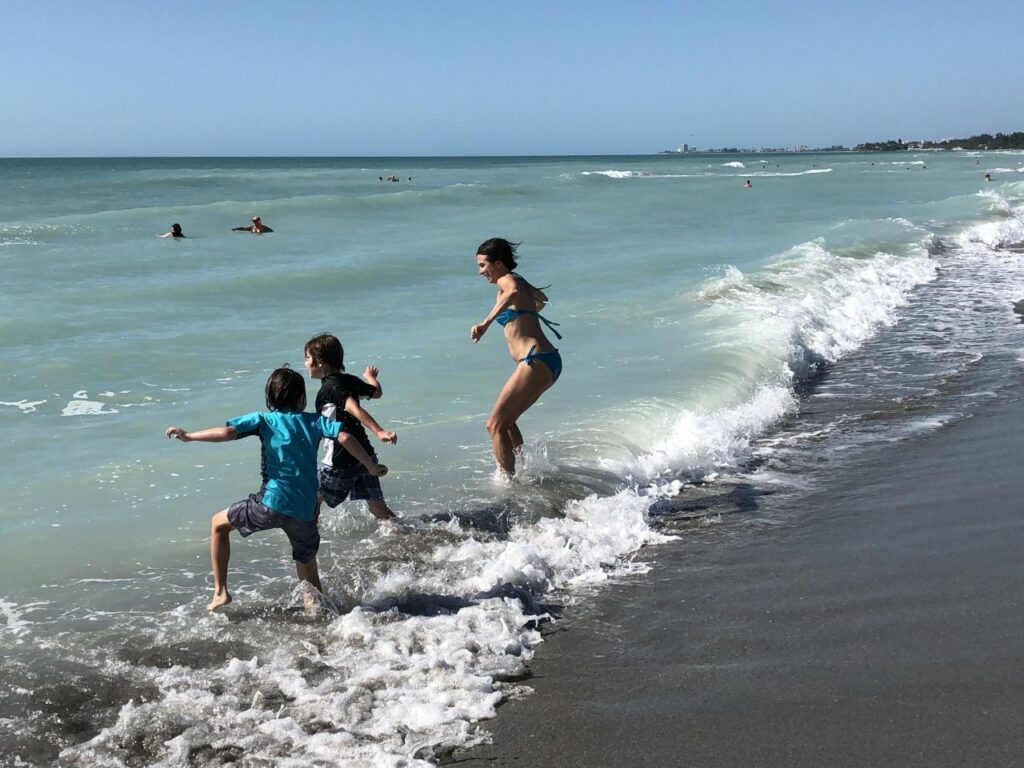 In fact, we spent so much time at the beach and in the water that the twins got sunburned. V's face is a perfect record of how and where I managed to smear sunblock on (part of) his face before he ducked out of the way. Parenting fail, but at least I have evidence that I tried!