Washington DC – In another life, I used to live in Washington DC. In fact, this is where Daddio and I met, way back when (but that's a story for another time). This year, we took the twins for their first visit to the nation's capital. (Cheers!) During April vacation. (Jeers!) So in this first edition of "The Twins Do DC" we've got two lists: the places everyone goes, and the places that no one knows. See if you can tell which ones we liked better.
The Places Everyone Goes
National Zoo
Our family loves to visit zoos (as you can read here and here). And Daddio and I have a special place in our hearts for the National Zoo, where we had our first date. So it was a no-brainer to take the kids there on a beautiful sunny day in April.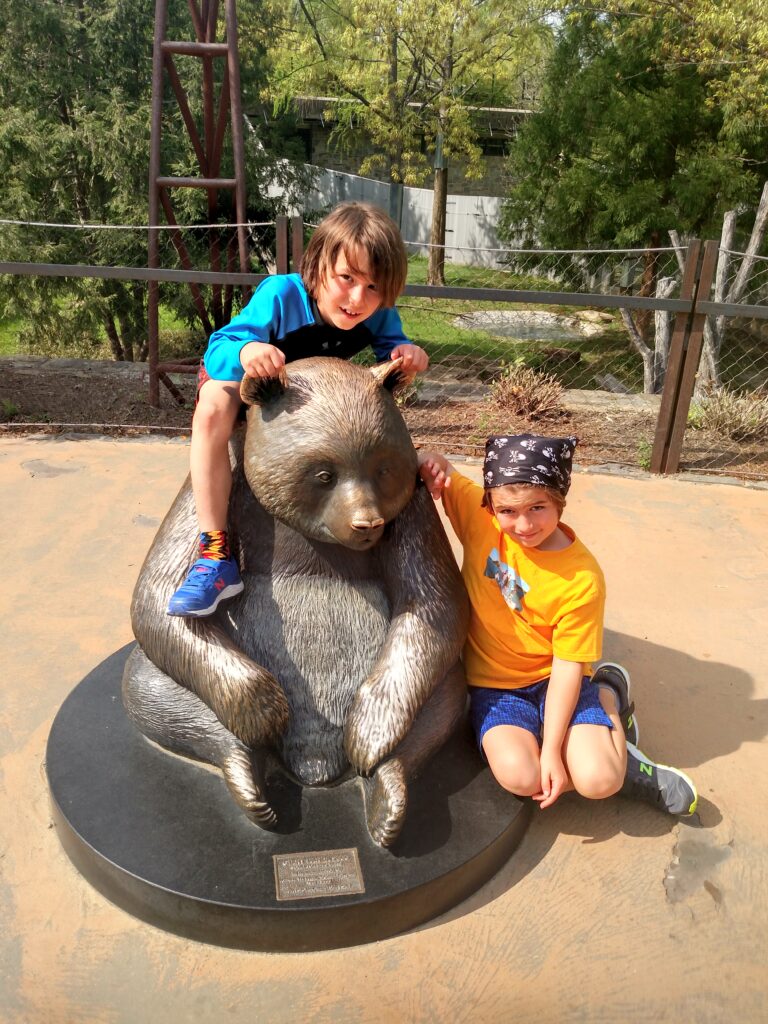 No, it was really a no-brainer, meaning we weren't using our brains. The day was hot, the place was packed and all the animals were sleeping.
We did get to see the famous giant pandas (sleeping). I couldn't get close enough for a good photo, so the twins posed with the more lively bronze panda.
Air & Space Museum
Oh yes, the famous Air & Space Museum. It's a fantastic fun museum, and it was too crowded look at anything without waiting in line or getting shoved around. Except the IMAX. We enjoyed Journey to Space, but then we had to go.
The Monuments
We set aside a day to tour the monuments on the National Mall, just like the tourists. The good thing about the monuments is that they are spread out. So even though there were gazillions of people doing the same thing we were… it was mostly okay. The DC Circulator is a free bus that loops around the National Mall, so you don't have to walk the whole way.
This was not the twins' favorite activity in Washington DC but they did like running around outside and exploring the monuments. There's no denying they present a pretty awesome display. Daddio and I had not seen the FDR or the MLK monuments, and we were impressed.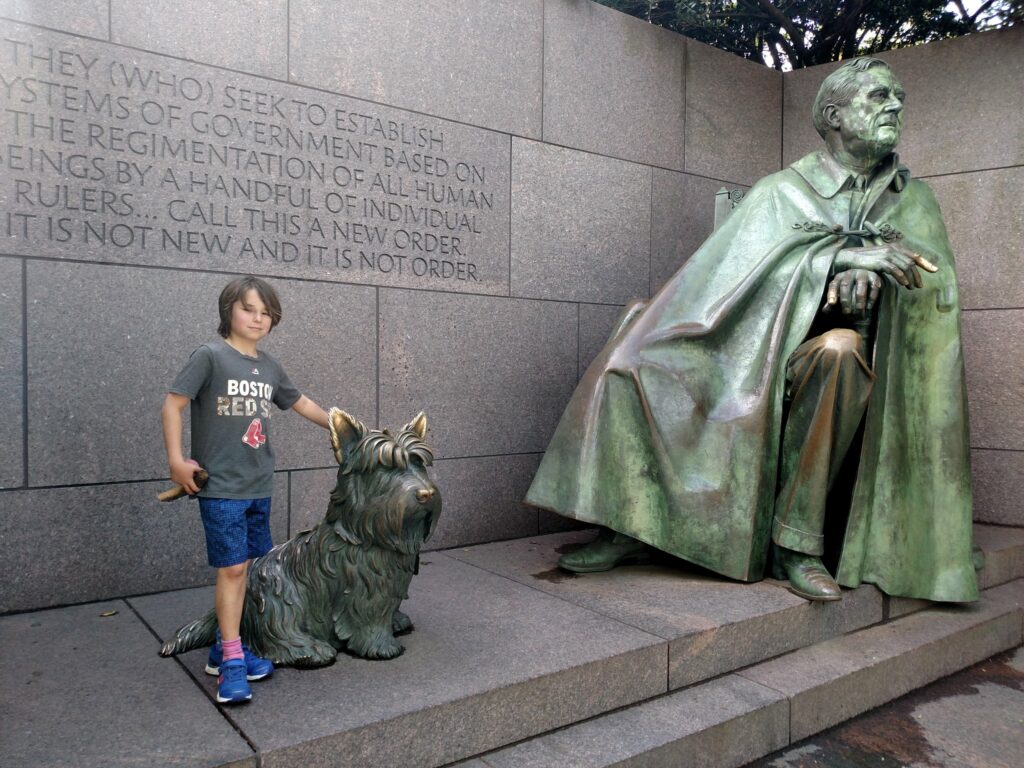 We skipped the war memorials, but didn't miss Daddio's favorite, the little known and totally climbable Albert Einstein Memorial. (Technically, this one should go on the other list.)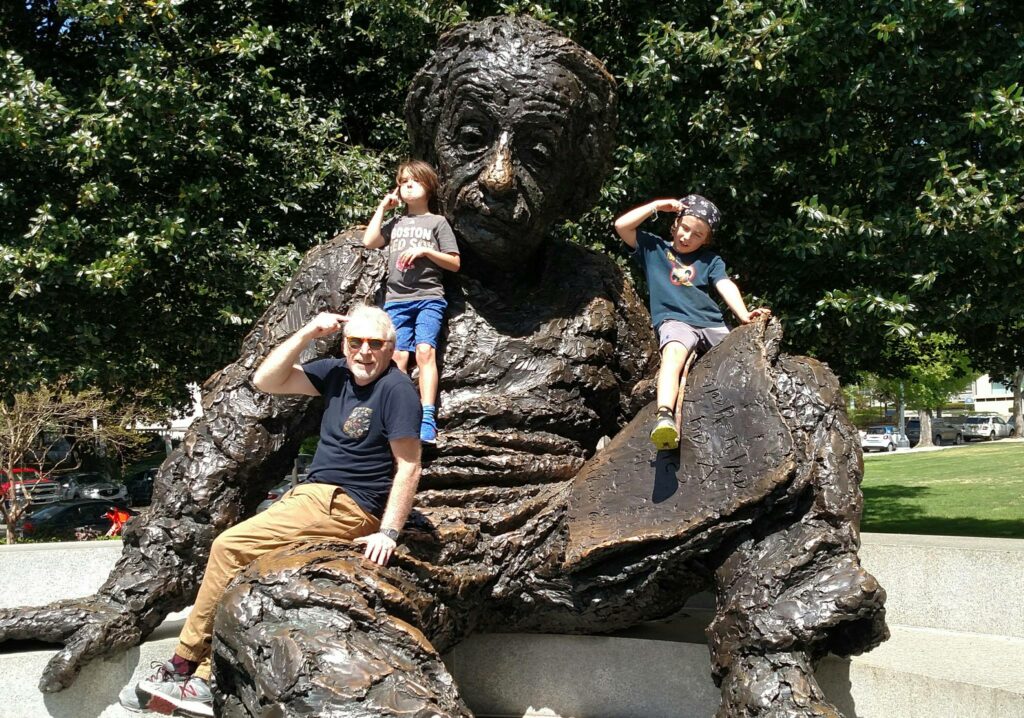 The Places No One Knows
Georgetown University
This stop is not for every family with kids. But this is where Daddio and I met, so I felt it was important to share this little piece of family history with our children. I didn't expect them to like it, but I knew it had to be done.
But wouldn't you know it, they liked it! From the moment, we drove across the Key Bridge, they saw the spires and steeples towering up on the hill, and they thought it looked like Hogwarts. And just like that, I enjoyed newfound respect from my children.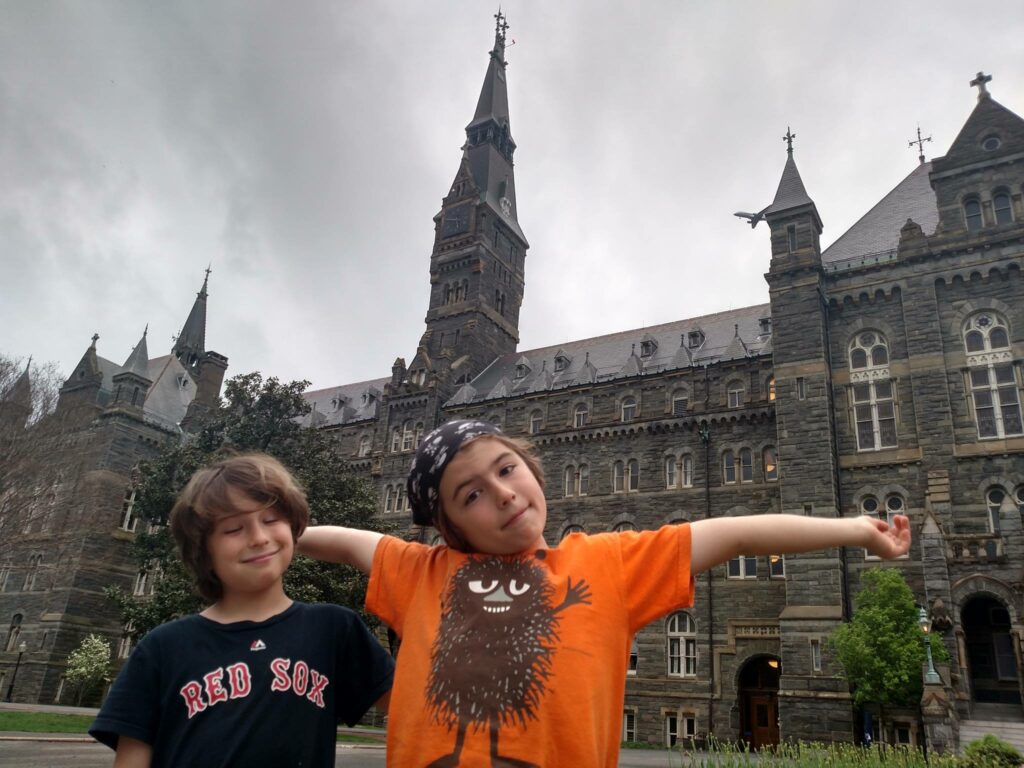 We didn't stay on campus long, as there's not much for kids to do there. We sent ours down and up the Exorcist stairs a few times to tire them out. Then we went for dinner at the Tombs. And it was good.
The Yards
It was hot in DC. We escaped the crowds and discovered a newish park on the Anacostia River in Southeast DC (a part of town that I was constantly warned away from, when I was a student). Once part of the Washington Navy Yard, the development The Yards now offers "award-winning restaurants, craft breweries and signature shops with riverfront views" according to their website. It also offers the very cool Yards Park.
In reality, this place does not have a ton to offer for kids. With one very notable exception: water features. And let's be honest… there's something to be said for an excellent water feature when it's summer in the city.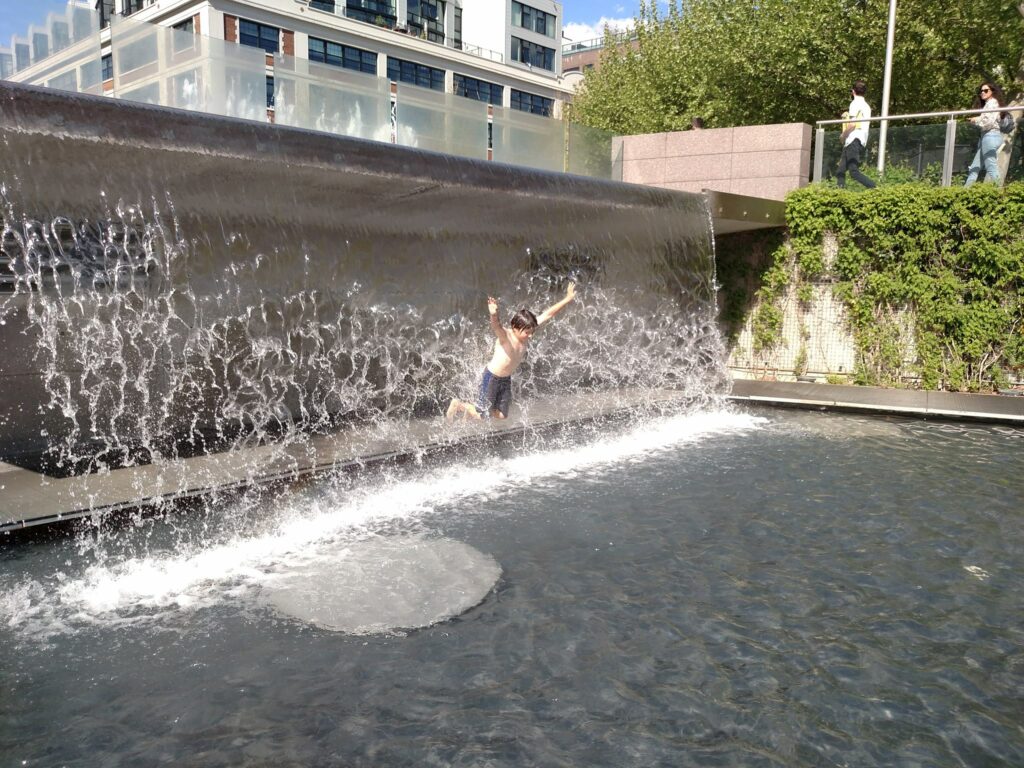 And after splashing around for a while, we had an delightful and delicious dinner at Osteria Morini (which was good enough to make everyone nostalgic for Venice). And let's be honest… there's something to be said for that.
National Gallery
Everyone knows about the National Gallery, but most people might not think to take their kids there. We did, because it was the only museum on the National Mall that was blissfully uncrowded. And also, because I love taking my guys to art museums. They usually plop down in front of some painting that they like and do their best to replicate it in their sketch book.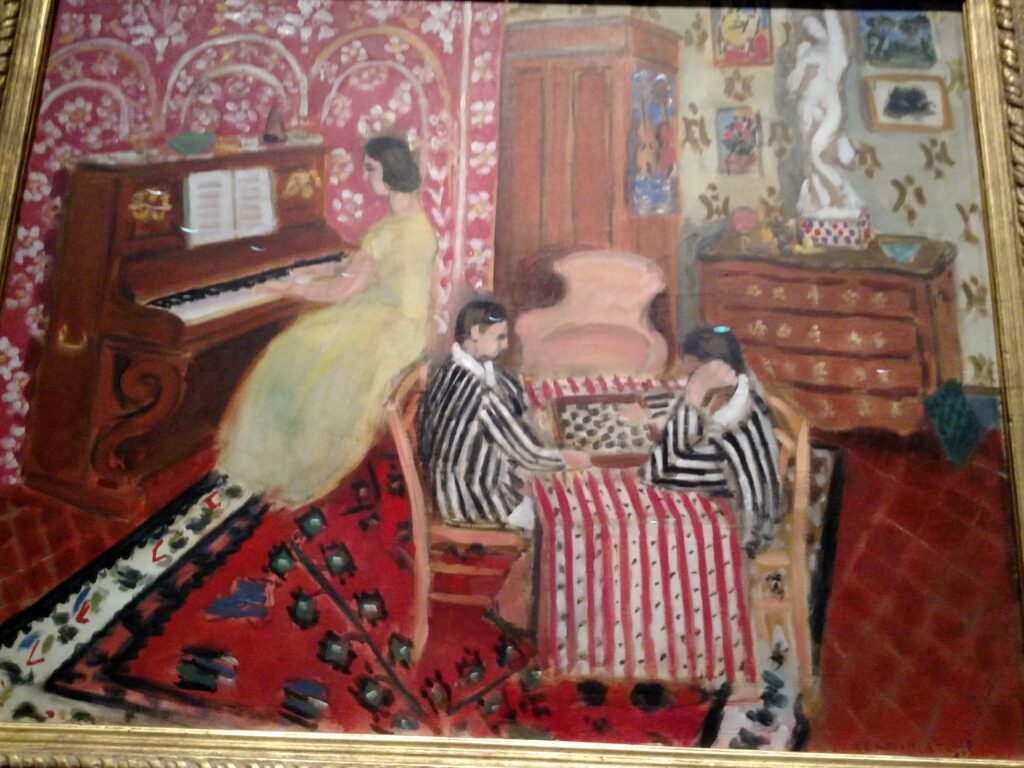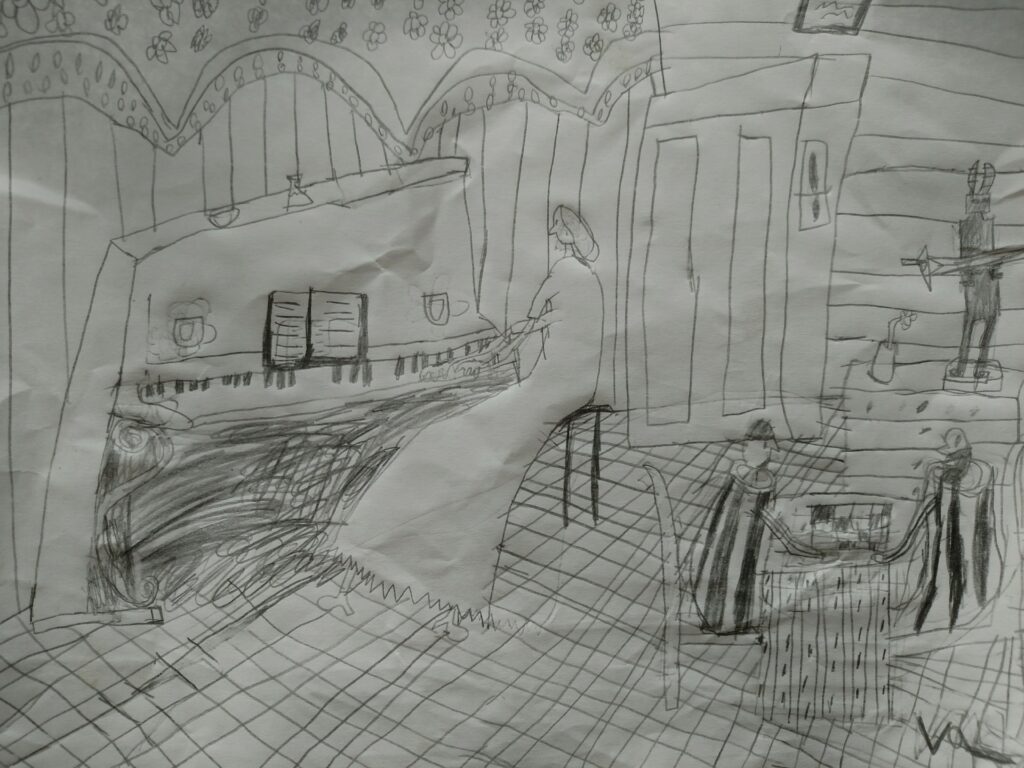 Afterwards, we went outside and threw the baseball around.
Sure, we saw some cool stuff in Washington DC. But I'm pretty sure that playing pickle on the National Mall was the highlight of the trip.