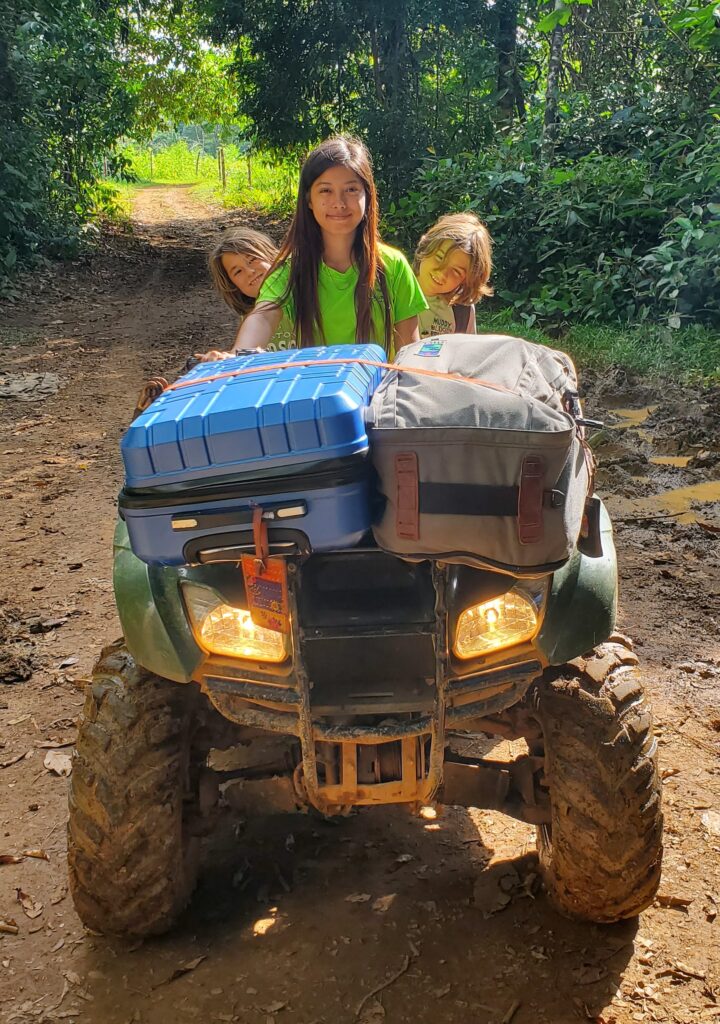 Los Planes, Costa Rica – We left Cabo Matapalo and moved across to the other side of the Osa Peninsula, where we are staying at the darling, friendly and extremely remote Naguala Jungle Lodge. This is a sweet family operated affair, with 97 acres of pristine rainforest, crisscrossed by trails and sprinkled with waterfalls.
The downside is that the only way to reach the property is by 4×4 (or just slog) because the road is so muddy.
Fortunately there are many upsides. The staff is delightful (although they don't speak English, which is unusual). The food is delicious and prepared with love. There is an open-air chalet which is strung with hammocks (aka the "hammock hut"), which sway to the sound of a waterfall rushing below.
And speaking of waterfalls, there are three of them, one of which is a double-decker, and perfect for a cooling dip. The place is just spectacular.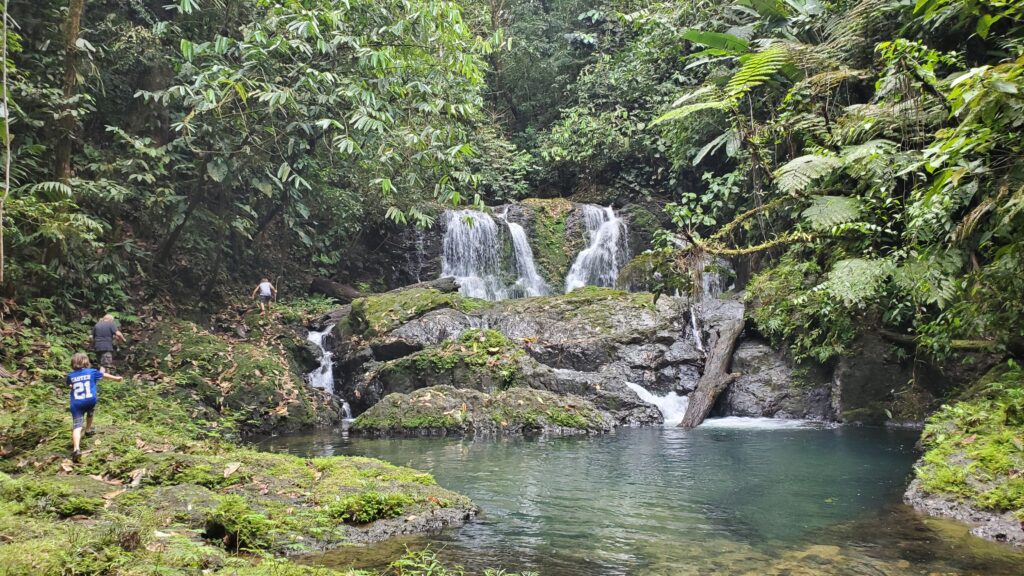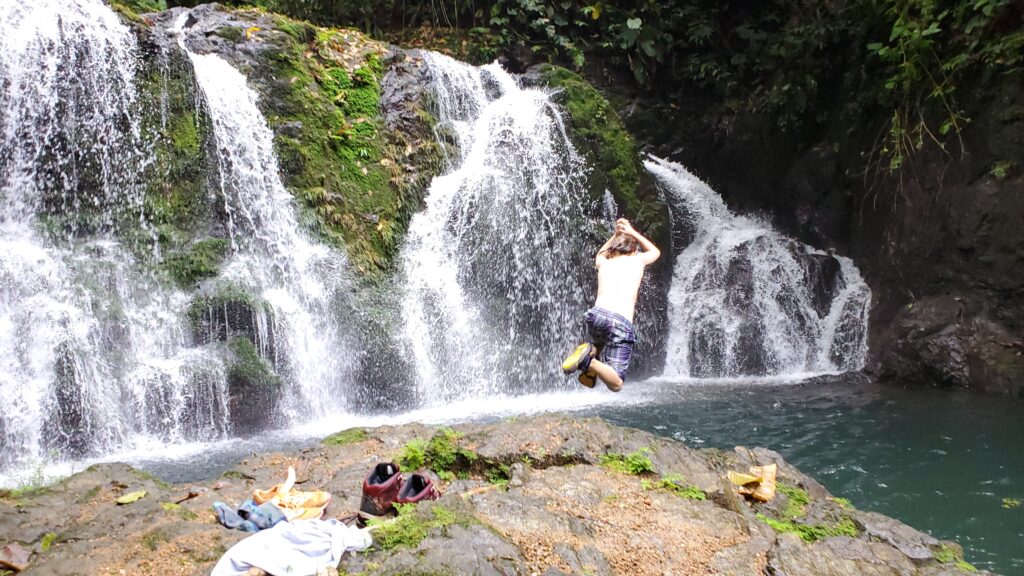 Incidentally, the waterfalls are not just beautiful. They also provide all of the electricity at Naguala Jungle Lodge, which is so cool. (Until a huge storm in the night washes out the turbine, and there is no power, in addition to no way to leave the place, and you start to feel like you might be caught in a horror film… like a cross between Mosquito Coast and The Shining… But then the next day, the sun comes out and the power comes back and everything is beautiful, and then it's cool again.)