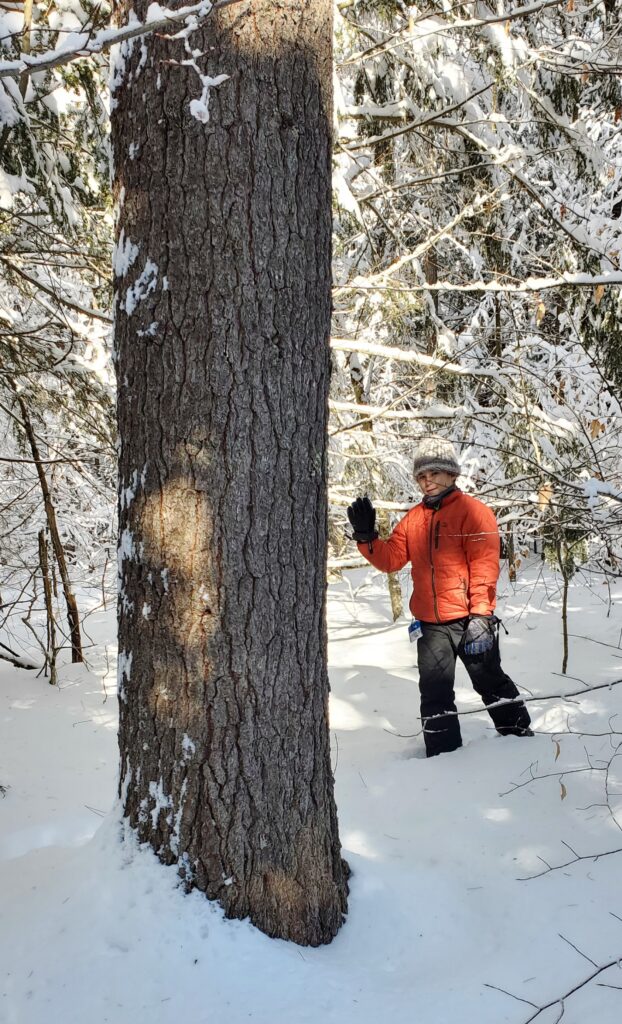 North Conway, New Hampshire – Everyone was wiped out from our full day of skiing yesterday. But we wanted to take advantage of the spectacular snowy mountain landscape and get some more outside time, before making the journey home. We ended up at Diana's Baths, a beautiful waterfall on the side of Moat Mountain in North Conway.
It was an easy but cold 0.6-mile walk through the snowy birch and pine forest to reach the falls. That was super scenic and reminiscent of our winters in Russia.
The waterfall was frozen, which was part of the appeal. The resulting ice sculpture is normally quite spectacular. But of course, it was covered with fresh fallen snow–so maybe not quite as spectacular as usual.
Nonetheless, the kids enjoyed climbing and sliding around on the frozen falls. The hike to Diana's Baths was a perfect low-investment outing–minimum output of time, money and energy–before heading back to the city.