Playa Hermosa, Costa Rica – Along the northern stretch of the Nicoya peninsula, Playa Hermosa is a tiny little village with a gorgeous crescent of sand fronting the Pacific blue. Here, we spent our final days lounging on the beach, drinking batidos (lots of them), stalking the iguanas, and splashing in the waves.
We were here seven years ago, when we spent a wonderful day with a local fisher, snorkeling and exploring hidden beaches. This time, we opted to go out snorkeling with Rich Coast Diving and the experience fell short. Of course, it's probably not a fair comparison. I mean, we didn't have a private boatman to shuck oysters for us and drop us at deserted beaches and cater to our whims. That said, the snorkeling itself was also disappointing, as the visibility was poor. No fault of the dive shop, of course, just bad luck.
Fortunately, the twins don't really remember that previous experience, and they saw plenty of fish and thought it was awesome. And so it was.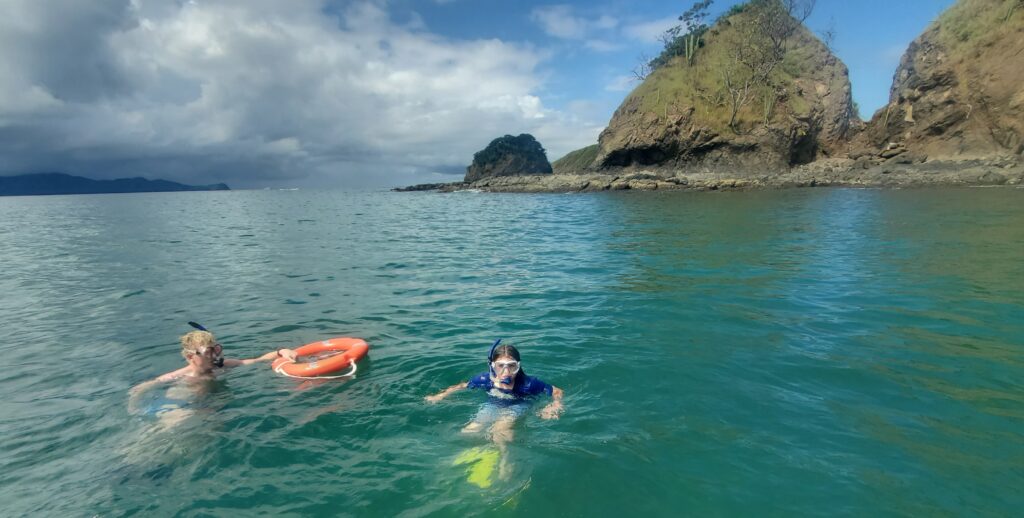 And so ends our latest round of adventures in my favorite place on the planet. Hasta la proxima, Costa Rica!