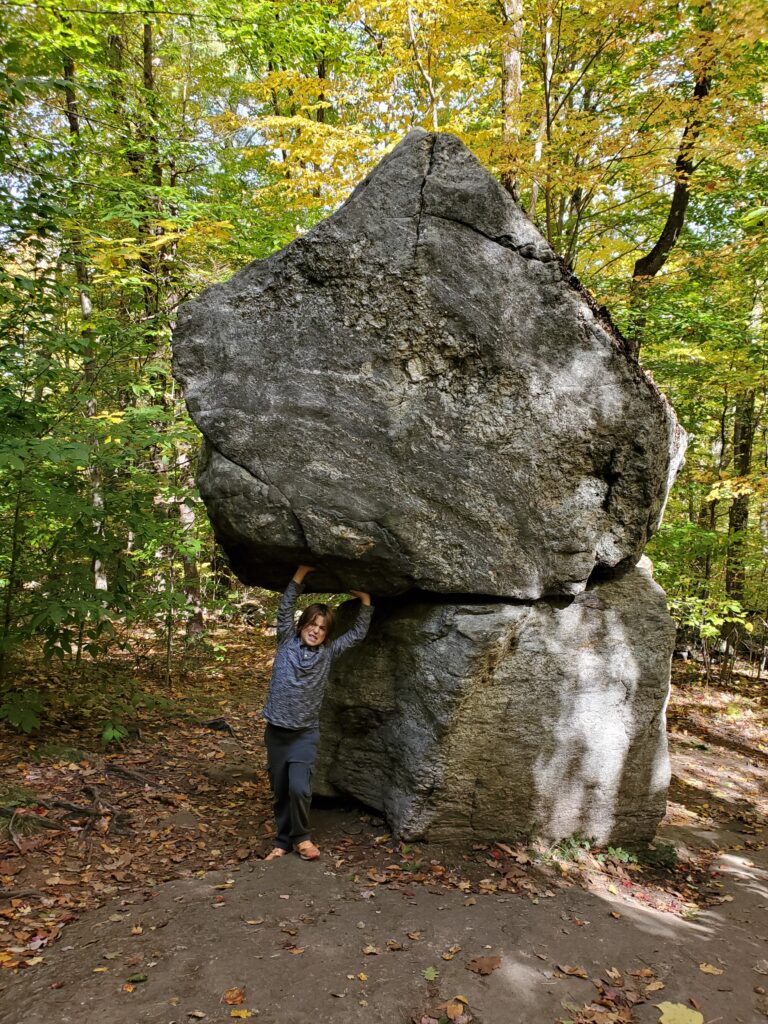 Princeton, Mass – Fall is in the air. I have been dying to get outside and admire the changing leaves and breathe the fall air and move my body. It's harder than it used to be to convince my kids to join me on these kinds of outings. But today they agreed to come along to Wachusett Mountain.
We chose to go to Wachusett because it is higher than the Blue Hills and closer than the White Mountains. It is a ski resort and a state park, with many miles of hiking trails, some of which access the 2006-foot summit. We went up the Old Indian Trail and came down the Semuhenna Trail, passing Balance Rock on the way. It's a 4.2-mile loop with just enough scrambling to keep things interesting.
It was busy with dog walkers and families, not to mention the many people who drove up to the summit. But it satisfied my craving for some outdoor family time.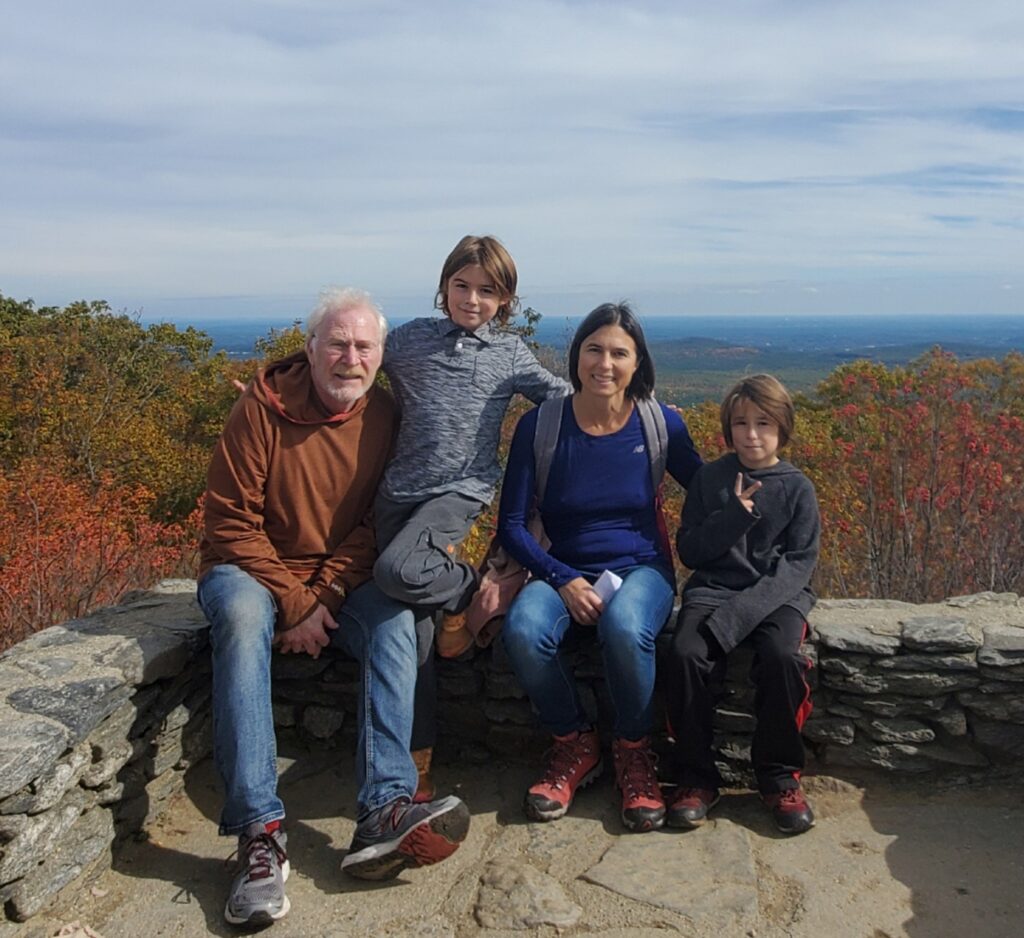 It also gave me a little reminder that I need to do more of this type of thing, if I am going to be ready to climb Cerro Chirripó in Costa Rica in December. (More on that in my next post!)
We went through a phase when we used to bring maps and plant "treasure" so the twins had something to do when we went hiking. Thankfully we did not have to take such extreme measures this time. But I did have to promise them we would stop at Bolton Orchards for caramel apples.