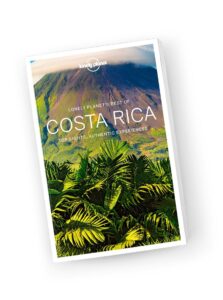 Somerville, Mass – A funny thing happened. This book, which I researched and wrote a year and a half ago, was finally published. Lonely Planet's Best of Costa Rica is a scaled back version of the bigger country guide, covering all the top destinations but in not as much detail. We did the research in December 2019 (read all about it!) and wrote it up in January 2020. Covid hit before it went to print. So it didn't go to print… until now.
I have mixed feelings about this development. Of course, it's always a thrill to see the final product of any assignment. And I'm glad my efforts were not for naught. On the other hand, I'm not sure how useful this information is almost two years after the fact. I did tweak the text before it went to print, but I did not check the accuracy of existing listings. Apparently somebody did that, though. At least there is a note that says so. "We have re-checked every business in this book before publication to ensure that it is still open after 2020's Covid-19 outbreak… We suggest you check with venues before visiting for the latest information." So, that's… encouraging (?)
Mostly, holding this book in my hands generates feelings of wistfulness, as I come to terms with the very real possibility that it may be my last Lonely Planet guidebook.
In April of 2020, Lonely Planet closed several of its largest offices and laid off scores of people. In December, Lonely Planet was acquired by the digital company Red Ventures (also owner of sites such as CNET, Chowhound, The Points Guy, TV Guide, and others). That was a hopeful development, since Red Ventures seems like a it would have the capability to transition the brand into the digital age. Not to mention there was no love lost with the previous ownership.
Unfortunately, travel is resuming slowly — and sales even more slowly. At the moment, the company's strategy is to focus on "domestic guides for the core reader markets". (That is essentially USA, Canada, Britain, Ireland, Australia, and New Zealand.) If and when they return to publishing international guides, it's doubtful that they will hire authors to do on-the ground research.
So, yeah. I may have the chance to continue working on the Boston city guide and occasional gigs around New England, but it doesn't seem likely that I will be jetting off to Costa Rica or Moscow any time soon.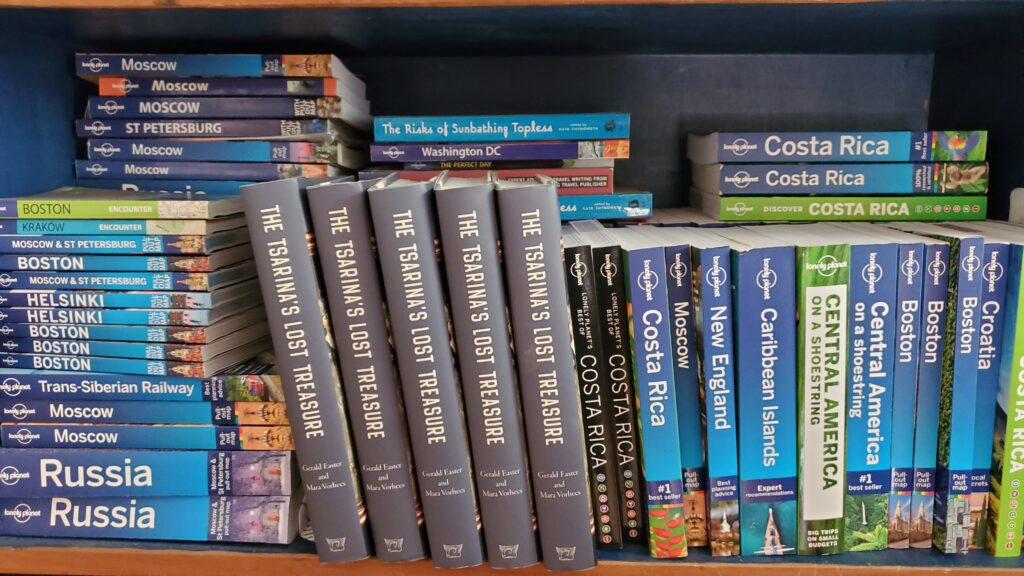 What can I say? It was a good gig while it lasted. And the fact that it lasted for twenty years (!) is something that I never expected and I never took for granted. So many epic experiences and so many excellent books: I was so lucky. Lonely Planet's Best of Costa Rica represents all of that.
So what now…? That's the million dollar question.
I don't have an answer, but I do have this photo from the Osa Peninsula in Costa Rica.
I'll take it.